B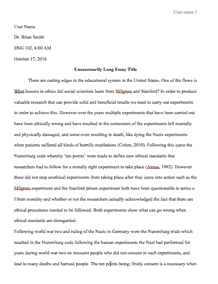 University/College: 
University of California, Santa Barbara
Type of paper: 
Problem solving
This essay has been submitted by a student. This is not an example of the work written by our professional essay writers.
Jim McCann is a guy who keeps up with technology. He started with 14 retail flower shops in New York City in 1976 and is now a multichannel retailer who understands his target customers. Ten years later, he acquired the incoming toll-free number 1-800-Flowers so that customers could order flowers over the telephone from any location for delivery in New York. In 1995, McCann was quick to jump onto e-commerce with an early Web site to extend the brand (1-800-flowers.com) and offer 24/7 worldwide delivery. By this point, the company had expanded to plants, gourmet food, gift baskets, and other gift-related merchandise.
The Web site worked well and the company generated much data about prospects and customers who registered and purchased online. How to sort it all out and use it for increasing profits? McCann used data mining software from SAS to identify customer segments for better targeting. The software sifted through Web site clickstreams and purchasing patterns of the firms 21 million customers and spit out some interesting findings. According to Aaron Cano, Vice President of Enterprise Customer Knowledge, Not every customer wants the same relationship. Some want you to be more involved with them than others; some will give you different levels of permission on how to contact them. At the end of the day, you have many different customers [information about] who they are and how they would like to be treated. 1-800-Flowers can respond to the segment of one person who purchases every year only on Valentines Day, or the larger segment of people who want several birthday reminders a year so they dont forget to honor their friends and family. All of this individual attention is possible at McCanns place. As a result, 1-800-flowers.com has appeared for seven years on the Internet Retailers Best of the Web Top 50 Retail Sites and has been a Forbes Magazine Best of the Web site (according to 1-800-flowers.com site information).
1-800-Flowers also has an active Facebook page with nearly 500,000 likes and 13,829 people were talking about the site in September 2012. This page engages users with its frequent posts of very creative floral bouquets and other ideas for upcoming holidays. Its Twitter account has over 20,000 followers.
1-800-flowers.com currently uses SAS business analytics to compete by managing customer relationships and building customer value. This process resulted in millions of dollars of additional revenue, partially due to increased customer satisfactioncustomer problems dropped by 40 percent after implementation (according to sas.com success stories). As well, the company discovered and developed Mothers Day flower offers targeting the female customer segment because they are the biggest buyers of flowers for their mothers and mothers-in-law. The company can analyze multichannel sales data in real time and make adjustments to its Web site offers based on retail demands in various geographic zip code (geographic) segments.
This focus on customer service by using business analytics and narrow customer segment targeting works well for 1-800-Flowers. Revenues grew 7.6 percent to $716.3 million in 2012 with a gross profit of 41 percent (1-800-Flowers. com, Inc, 2012). The company had 4.6 million e-commerce customers, over half of whom were repeat buyers. Founder McCann attributes this to the companys leadership in its three business segments (Consumer Floral, BloomNet Wire Service, and Gourmet Food and Gift Baskets) and success in the rapidly growing social and mobile channels.
Questions
Questions
1. (A) Identify the types of consumer segments used by this company to build revenue.
There are different segments of consumers used by the company to build their revenue, they include:
The ones who purchase annually only on Valentines Day
The majority who want numerous birthday reminders annually so that they dont forget to esteem their family and friends.
Female customers who purchase flowers during the Mothers Day to honor their mothers and mothers-in-law
(b)What might other segments be profitable?
Wedding organization who will need flowers for the wedding decorations.
Funeral organizers who need for decorating the graves and caskets.
Interior and garden designers
2. What are 1-800-Flowerss competitive advantage, and thus its differentiation and positioning basis?
The organization had the toll-free number 1-800-Flowers that customers used to call and make the order for the flowers all over New York for 24 hours deliveries.
They use data mining software SAS to clearly identify their customer segments for better targeting, as well as managing the consumer relationship and building customer value.
They attract customers attraction into purchasing their product through and Twitter; the social media interact with their users with its numerous posts of creative floral bouquets and other ideas for the upcoming holidays.
Request Removal
If you are the original author of this essay and no longer wish to have it published on the customtermpaperwriting.org website, please click below to request its removal: