B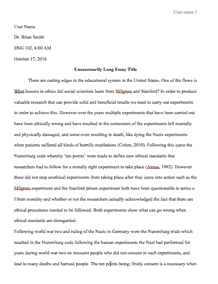 University/College: 
University of Richmond
This essay has been submitted by a student. This is not an example of the work written by our professional essay writers.
A number of popular global brands have attributed their record sales and huge profits over the years to non-domestic markets (Saxena, 2012). Some of these brands include Coca-Cola, Mercedes-Benz, and Rolex among others. On the other hand, brands like Apple have become formidable forces to reckon with on the global arena. Given the success of these brands, different companies have been motivated to market their brands globally. Moreover, various forces have influenced the increasing focus on global marketing including stiff competition in local markets, the need to cut costs and perception of slow growth just to mention but a few. The companies that currently go global always change their strategies in order to attain global success (Johnson et al, 2005). This paper analyzes the factors that make a brand globally successful.
First, brands seek to have knowledge of the needs of the target group prior to bringing a brand into the market (Saxena, 2012). In the same vein, it must be emphasized that even some of the successful brands at the moment had made mistakes while entering the local market. For example, Coca-Cola and Kellogg's are some of these global brands that initially brought standard products by adhering to standardized global methods. However, they recognized their mistakes later on before modifying their products in accordance with the needs of the locals and achieving success (Saxena, 2012). For any global brand to achieve success, the organization must shift attention from creating global strategies for the entire market to focusing on the strategies which adapt to the conditions of the local market.
Secondly, audience knowledge and consistency are vital (DeMers, 2013). A brand should critically understand the demographics of their market by knowing their interests and their mode of communication. This will help in reaching marketing campaign and overall identity of the brand. Studying ones customers help to know what is important to them. The business should be consistent in supplying and maintaining the quality of their products so that consumers can come back later and find the same level of quality as they did on their first occasion. Consistency should be a paramount factor mainly in the restaurant industry since inconsistencies in food quality and service will drive their customers away to other restaurants who are saturated in the market. Consistency helps the firm to evolve and provide more options to their clients since it builds a reputation through consistent delivery of products.
Thirdly, uniqueness regarding products and services is also crucial. Unique features of a brand or unique quality separates the brand from competition with rival firms and always attracts more customers. Apple is known worldwide precisely because of its products which are highly innovative with aesthetic appeal. This makes them distinctive from other companies like Sony and Motorola. Punctuality is another unique factor which made companies like Dominos Pizza succeed globally since they came up with a strategy which guarantees their customers delivery within 30 minutes otherwise, the food will be free. To make a brand unique, one should first understand what inspires or repels the customers when the features of a new product are aligned with customers preferences. Looking into brand identity of the competitors and how they present themselves in the market is crucial for developing new and better ways which are more attractive to the potential customers.
The fourth point is the passion in the industry or business . When a brand has a passion in their venture, they will survive for a long time and be able to penetrate deep into the market. A company like Apple Inc. became a successful brand since its former CEO, Steve Jobs, had a great passion for computers. He was passionate about what his product will mean to the lives of his customers. Another great example is the success of the co-founders of Saha Global who managed to succeed in solving the problem of global water crisis because of their passion. Enthusiasm can sustain a business even when it is faced with many challenges.
Lastly, excellent customer service is another important aspect. The ways businesses address their customers, solve disputes and provide timely feedback is crucial. Customer service can differentiate a company from its competitors and is a source of promotion for organizations. Bad customer services damage the reputation of the company and will lead to loss of customers
Becoming a successful global brand will mean dealing with six major challenges. One is economic assistance where the main problem brand leaders have to contend with is to pay attention to the short-term goals (Saxena, 2012). However, the brand remains a long-term asset. The other challenge is the impact of approving. There has to be consistency in performance or product quality in order to maintain the growing complexity of the global market in connection with the changing tastes and preferences of the consumers and increasing competition. Emotional appeal is the other challenge. Emotional appeal is important as it helps in conveying the brand message. Another challenge to address in order to become a successful global brand is effective culture. Culture in this regard describes the manner in which people interact and their beliefs. On the other hand, economic, legal and political conditions of a particular nation must be taken into consideration (Saxena, 2012). To this effect, it must be noted that laws related to product specifications, licensing and advertisement among others, differ from one nation to another. The focus must also be placed on effective distribution channels.
Based on the above-mentioned challenges, it is clear that in order to have a strong global brand, the marketing managers should understand brand meaning and use the right strategies to market the right products; position the brand in the right way; offer exceptional delivery of expected quality; use proper supporting marketing activities; adopt integrated marketing communications and remain consistent; determine consumer perception of value and come up with a pricing strategy; promote credibility and the right brand personality; support innovation and ensure that the brand remains relevant; strategically design and execute a brand hierarchy and portfolio; and adopt a brand equity management framework to make sure that marketing functions portray the concept of brand equity (Saxena, 2012).
In conclusion, it is clear that to be a successful global brand, it is important to invest in studying the customers preferences, being unique and consistent as well as providing good customer service. However, with the stiff competition in the world today, global firms must work harder to make their brands successful. As local companies look to be major players within the global markets, a major hurdle they contend with is building global brands. The importance of building brands should not be underestimated. With the wages rising as a result of economic development, it would be unsustainable to only compete on prices. Though brands might set high prices, it must be noted that they assist organizations to achieve greater market share as they provide an assurance of not just reliability but exceptional quality. The strength of the brand relies on consumer perception. Customers who are satisfied and loyal demonstrate positive views about a brand. At a time when the competition gets stiffer, it is incumbent upon organizations to evaluate factors which are crucial in creating strong brand equity and help them in attaining customer loyalty and contentment.
References
Johnson, G., Scholes, K., Whittington, R. (2005). Exploring corporate strategy. Text and cases, seventh edition. Pearson Education Ltd., London
Saxena, S. (2012). Challenges and strategies of global branding in the Indian market. IOSR
JournaSchuiling, I., & Lambin, J. J. (2003). Do global brands benefit from a unique worldwide image? Symphonya. Emerging Issues in Management, (2), 17-26.l of Business and Management (IOSRJBM), 4(1), PP 38-43
Rao, B., & Mulloth, B. (2007). Building a global brand: The case of Wipro. In Management of Engineering and Technology, Portland International Center for (pp. 1372-1385). IEEE.
Request Removal
If you are the original author of this essay and no longer wish to have it published on the customtermpaperwriting.org website, please click below to request its removal: