B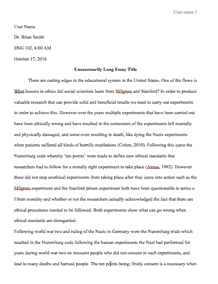 University/College: 
University of California, Santa Barbara
Type of paper: 
Term paper
This essay has been submitted by a student. This is not an example of the work written by our professional essay writers.
Mutual support groups, or the so-called self-help groups, are an important part of recovery program from substance use disorders (SUDs). SUDs are nowadays common in our society, affecting people of all ages. Alcohol and substance abuse related disorders negatively affect physical, emotional, educational, familial, and other key sectors of our daily livelihood. Because of the widespread problems associated with SUDs, social workers and other behavioural health specialists are likely to encounter the victims in the social realm outside of specialty treatment (Donovan, Ingalsbe, Benbow, & Daley, 2013). Therefore, in recognizing this on problematic alcohol and substance abuse, I decided to form a 12-step group known as "Alcoholic Anonymous (AA)" that will help counter the prevalence of SUDs and health problems associated with them.
The group emphasizes on abstinence and applies the 12 core developmental steps for recovering from alcohol or substance dependence. Other elements of the group include taking responsibility for the recovery, sharing personal narratives, helping the victims, and recognizing and accepting them into our daily lives. It also emphasizes the importance of recognizing addiction as a disease that can be controlled and eliminated. Involvement in the group is also meant to provide participants with the necessary support for remaining substance free, fellowship with which to affiliate and a set of 12 guiding principles followed during the recovery process. The guiding principles have been condensed down to what is known as the 12-step "six pack" which include: do not drink or use drugs, attend meetings, ask for help, get a sponsor, join a group, and get active (Donovan, Ingalsbe, Benbow, & Daley, 2013).
The AA meetings will take place in locations such as public buildings, metropolitan areas, and churches. However, the urban areas are made up of specialized groups based on member characteristics like age, gender, ethnic background, the length of time in recovery, sex, profession, and language spoke (Velasquez, 2015). Attendance and membership are free, although donations are accepted when people attend meetings. Meetings can be open or closed, that is, anyone can attend an open meeting, although attendance at closed meetings is limited to those who want to quit drinking and using drugs. Meeting formats may sometimes vary, though some, like prayer and 12-step reading, applies to both closed and open meetings. The main part of the meeting consists of members sharing their personal narratives on alcohol and drug dependence, its effect on their lives, and the steps they are taking to stay abstinent, the study of a particular doctrine of the group, or talks from a guest speaker (Velasquez, 2015).
Several prospective studies have shown that attendance of 12-step meetings is associated with good alcohol and substance use outcomes. However, delay in participation and dropout can slow or hinder the recovery process. Those who delay entering 12-step programs do not appear to benefit as much from them as compared to those who begin to participate immediately after initiating help-seeking or during treatment (Moos, 2008). For example, individuals who delayed involving in the program for more than a year after recognizing that they had an alcohol or drug-related problem and initiated help-seeking immediately are more likely to have drinking problems and dependence symptoms eight years later than individual who began attendance earlier. Moos (2008) also adds that people who entered the 12-step program then dropped out also are more likely to relapse or remain non-remitted. Research has also shown that patients who continue to participate in the 12-step process after six-month follow-up were more likely to maintain abstinence at 24 months than patients who dropped out of it. Also, patients who did not enter the process until after the six-month follow-up were more likely to maintain abstinence at 24 months than patients who did not attend at all (Kaskutas, 2009).
Despite the barriers to attending meetings and engaging in 12-step activities, as leaders and sponsors, social workers and behavioural health experts working in alcohol and substance abuse treatment programs, trauma centers, or primary care clinics have the duty to inform the patients about the availability and potential benefits of 12-Step Programs. For example, the 2007 AA membership survey found that 39% of members were referred to the group by healthcare professionals (Donovan, Ingalsbe, Benbow, & Daley, 2013). It is important that the concerned social workers and health care professionals attempt to enhance the individual's motivation for change. Also, they should assess his or her beliefs about previous experiences with 12-Step self-help groups, and find a good match between the patient's needs and the team support available from such groups. In the process, there are some general intervention skills to keep in mind and to assist and guide the social worker or behavioural health specialist in the process.
Research has shown that many social workers and behavioural health experts working in non-specialty settings are unfamiliar with the general intervention skills and principles of 12-Step based mutual support groups. They survey found that they are often less aware of the different types of meetings and the way they are conducted. Also, most are completely unaware of the positive outcomes associated with involvement in 12-Step activities. It is important for the program leader to be familiar with the variety of resources available for matching an individual to the appropriate type of group, either a 12-Step or a mutual support group (Donovan, Ingalsbe, Benbow, & Daley, 2013). Although many social workers and behavioural health professionals have been found to view 12-Step programs as important in the recovery process, most of them have expressed extremely high interest in obtaining further training about 12-Step self-help groups. This is important, because just as the abusers may express dissatisfaction with the process, so might some providers. Therefore, it is important for the providers to become aware of what resources are available in the local community. The experts and the substance abusers can find meetings and informational resources by searching the internet or printed copy under specific groups such as AA, NA, CA, among others.
Research on 12-Step programs and other mutual support groups indicates that active participation in the recovery process increases the likelihood of maintaining abstinence. From research findings, it has been found that participating in 12-Step or other mutual support groups lower the levels of alcohol and drug related problems. Therefore, it is necessary for the concerned agencies to ensure that strategies are laid to improve client participation in the groups. Experts are encouraged to become more familiar with 12-Step programs, to be aware of the positive outcomes resulting from participation in such programs, which in turn increases abstinence and lowers substance and alcohol abuse among those who have not achieved sobriety.
References
Donovan, D. M., Ingalsbe, M. H., Benbow, J., & Daley, D. C. (2013). 12-step interventions and mutual support programs for substance use disorders: An overview. Social work in public health, 28(3-4), 313-332.
Kaskutas, L. A., Subbaraman, M. S., Witbrodt, J., & Zemore, S. E. (2009). Effectiveness of making Alcoholics Anonymous easier: A group format 12-step facilitation approach. Journal of Substance Abuse Treatment, 37(3), 228-239
Moos, R. H. (2008). Active ingredients of substance usefocused selfhelp groups. Addiction, 103(3), 387-396.
Velasquez, M. M., Crouch, C., Stephens, N. S., & DiClemente, C. C. (2015). Group treatment for substance abuse: A stages-of-change therapy manual. Guilford Publications.
Request Removal
If you are the original author of this essay and no longer wish to have it published on the customtermpaperwriting.org website, please click below to request its removal: