B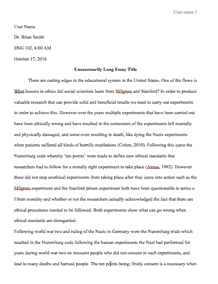 University/College: 
University of Richmond
Type of paper: 
Personal statement
This essay has been submitted by a student. This is not an example of the work written by our professional essay writers.
Since I was young, my major dream was to be a doctor when I grow up. My dream was largely influenced by my father who was a doctor. He would ask me to accompany him as he drove to the village where he met his clients to offer medical advice and attending to their problems. As he catered for their needs with a smile on his face, my father would indirectly involve me in service delivery by constantly asking me to collect a tool for him from the car when he needed. The passion with which my father loved his job and served the people who looked upon him inspired me to be such a valued doctor in future.
My childhood dream gathered in the right path when I got accepted into the Faculty of Medicine at Ahfad University for Women in Sudan where I adopted Internal Medicine as a career. Our goal was to create and boost health awareness among the village residents. This was achieved through community reach out activities such as seminars and workshops. Interactions with the village inhabitants through seminars and workshop turned out into a golden opportunity for me to develop strong communication skills. I knew that I would need such strong communication skills to interact with any patient or community member I may be presented with in future as I practice medicine. The interactions also enhanced my journey towards attaining my career aspirations and goals which include helping those who are unable to afford appropriate health care that they deserve, help people in disease prevention, becoming a leader in public health and generally make the world a healthier place.
Upon accomplishment of an undergraduate degree in Internal Medicine, my classmates and I realized that we had made a great impact in creating health awareness among the village residents. I was so glad that I had participated in bringing change to people lives regarding public health. It was then that I developed an internal urge to further my studies through adopting a master's degree in public health so that I can be in a better position to further my earlier achievements through getting involved in public health policy-making and implementation. A master's degree in public health makes me a knowledgeable person who can better articulate public health policies. I would take part in planning for public health and steer forward efforts of improving health for the people in the villages by championing for proactive health policies that can address the health problems of the poor living in the villages.
Apart from the urge of being a health policy-maker, my interest in pursuing a master's degree in public health has been accelerated by my aspiration of improving my community, the community of the village residents and changing the world into a better place. I know that attaining a master degree in public health would boost my efforts towards impacting on the overall health of my community, village communities and the world population at large. Making the world a better healthy place to live in is what made me choose public health career and is still the driving force towards achieving higher knowledge and skills in the area.
Also, I find a masters degree in public health as a naturally interesting course. There are much laboratory data and research involved in this program. A lot of data and research is enough to keep me waking up each morning and going to the laboratory to find out something new, process a huge amount of data and to work hard towards improving world health. There is nothing as interesting as finding something new every day. In other instances, the research involved in this course may call for traveling to various parts of the country or taking a flight across the globe and learning about different cultures. It is fascinating to research various parts of the world and across different cultures. I choose masters in public health as it will offer me such opportunities.
Moreover, my interest in taking a masters degree in public health is the drive towards self-fulfillment and personal satisfaction. There is no greater personal satisfaction in life than waking up every day to improve the lives of people around me alongside improving self. I would personally feel satisfied after knowing that I have positively impacted on the health of others and that is why I choose this program so that I can strategically place myself to attain personal satisfaction through positively influencing health for world communities.
My interest in public health is also impelled by the fact that there would be more job opportunities in the field in future. A job market is a public health is said to be on the rise and the demand for workers is projected to grow. According to Association of Schools and Programs of Public Health, an estimated shortfall of 250,000 public health workers is anticipated by the year 2020. I would like to be better placed to scoop the opportunity and also to prevent a crisis in the sector that could arise due to lack of trained personnel to take up public health responsibilities.
Besides my interests, I feel that taking a masters degree in public health would go a long way in enhancing my career aspirations and goals in different ways. Through advancing research in public health, the program would place me at the forefront of major technological advancements and developments that I would employ in improving the health of the village communities and the world communities at large.
Likewise, a master's degree in public health will prepare me to take up leadership positions in public health sector. The program would help me grow my communication skills as well as expanding leadership skills to take up more responsibilities and becoming a leader who can be absorbed as a key responsible player in public health. I would steer the world towards being a disease-free.
Further, the program will prepare and place me in the midst of improving communities. Public health would place me in a position to help in assisting in local and global health policy and volunteering in various rural communities to better the lives of the rural people. The result would be attaining my goal of improving peoples' lives through disease prevention and uplifting health standards of communities throughout the world.
The accumulation of the above interests alongside anticipated ways in which a master's in public health would enhance my career aspirations, and goals laud up my decision to pursue the program without further hesitation. I aspire to continue studying to enhance my aspirations and goals and to prepare better towards achieving them.
Request Removal
If you are the original author of this essay and no longer wish to have it published on the customtermpaperwriting.org website, please click below to request its removal: