B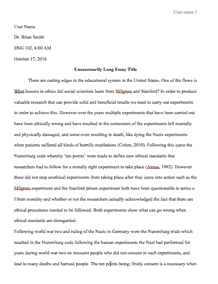 University/College: 
Wesleyan University
This essay has been submitted by a student. This is not an example of the work written by our professional essay writers.
At 42 years of age, Muna Noor Manufacturing and Trading LLC is one of the first companies set up in Oman (Muna Noor Manufacturing, 2017). The pipe manufacturer is a global provider of plastic pipes, with different types of pipes used in various sectors including agriculture, industry, mining, and construction. The company has been an essential tool for Oman, with the economic and social impact of the company making it one of the largest pipe providers in the Middle East and globally. The company has incorporated proper strategic management skills and is an example of how this concept is vital for the growth of businesses (Nelson and Alkhafaji, 2013). The use of strategic management models will show how Muna Noor has grown to become a much-needed company in the Middle East region (Pitt.libguides.com, 2017).
When being created, Muna Noor was providing plastic pipes for water transport mainly. The dry state of Oman meant water was in high demand, and water piping was a solution greatly needed. Using PEST, it is possible to see the factors that affect the growth of Muna Noor (Miller, McBrewster and Vandome, 2011). The political element shows they have little political resistance since they work with the Oman government and other partners to provide water systems for the people. The economic aspect shows that they have little competition in this market in the region, meaning they can monopolize the market. The social factors show the vast market demand for the pipes that are set up in arid areas to provide water, while the technological element shows how Muna Noor have incorporated new types of pipes that have different functions, with water cleaning pipes, irrigation systems and desalinating pipes among the new models used (Muna Noor Manufacturing, 2017).
The ethics of Muna Noor relate equally to their business approach in the market. To become successful and essential to the society, it is possible to use Ansoffs matrix to explain the growth and creation of these ethics (MSG Content Team, 2017). The first quarter of the model, market penetration, shows the way Muna Noor moved from water transport to multiple water systems, with existing products used to make quality structures that lasted long. Irrigation systems were created, and this led to the development of the company (Muna Noor Manufacturing, 2017). The second section, market development, occurred where they diversified into different sectors, including oil and gas, mining, construction, desalination, and telecommunication. The entrance to new markets in a region with demand for these products led to more people demanding for them, and they have invested in infrastructural creations that serve large communities in Oman. This explains the third sector, product development, where Muna Noor created new products and piping systems for construction, mining, and other industries (Harrison and St. John, 2013). These products were of high quality, with desalinating pipes that clean water and make it suitable for human use. The final sector is diversification, where the company has used the new products to gain new partnerships with clients of large-scale projects.
In strategic management, there is the Bowman, clock, which shows the strategic positioning of a company in the market (Riley, 2017). Using this model, it is possible to show where the Muna Noor company stands in the Oman market and its value to the people. The company has a significant historical significance to the people of Oman, with high-quality water systems been set up by the company to provide water to the people. The association with many international businesses shows that its high global quality rating is accredited, and their focus on the social features of society is what makes them a great Oman company. They also used recycled plastic to make their products, meaning they are socially responsible in taking care of the environment. As such, they are a high-value company in Oman and their quality products which have fair and expensive products based on the sector they deal in places them on the differentiation level of Bowmans clock (Riley, 2017). The high value to the Oman society lets the company create a wide range of products for different sectors for small and large-scale systems.
Framework Analysis Recommendation
Strengths Loyal customer base
High-quality Value chain
Many partnerships in the market Maintain diversification of products to explore new markets and provide new products
Promote the company more
Weaknesses Lack of awareness of the global market.
Information on the company not readily available Promote company projects and achievements more.
Opportunities New technology in the market.
Global partnerships with different companies Improve their products with new technological innovations.
Threats Association with the Western countries may make it a terrorist target.
Tough climate may damage some infrastructure. Improve security of infrastructure and create disaster management systems.
The use of strategic management models to evaluate the Muna Noor Company shows the implementation of techniques in the real world. The models show how Muna Noor has grown in Oman due to the incorporation of management techniques that have favored it, with the plastic pipe company playing an important role in different sectors of the country. Industries such as mining, agriculture, construction and water transport have boomed due to the influence of the company, with complex networks used to create systems that serve the society efficiently. Muna Noor, therefore, shows how much strategic management is essential to business companies, and understanding its concepts is vital in creating a successful firm.
References List
Miller, F., McBrewster, J., and Vandome, A. (2011). PEST Analysis. VDM Publishing.
Riley, J. (2017). The Exam Performance Specialists | tutor2u Business. [online] tutor2u. Available at: https://www.tutor2u.net/business/reference/strategic-positioning-bowmans-strategy-clock [Accessed 18 Dec. 2017].
Pitt.libguides.com. (2017). LibGuides: Nonprofit Research @ Pitt: Strategic Management Theories. [online] Available at: http://pitt.libguides.com/c.php?g=12116&p=64795 [Accessed 18 Dec. 2017].
MSG Content Team (2017). Ansoff Matrix. [online] Managementstudyguide.com. Available at: http://www.managementstudyguide.com/ansoff-matrix.htm [Accessed 18 Dec. 2017].
Muna Noor Manufacturing. (2017). Home - Muna Noor Manufacturing. [online] Available at: https://www.munanoor.com/ [Accessed 18 Dec. 2017].
Muna Noor Manufacturing. (2017). Sectors - Muna Noor Manufacturing. [online] Available at: https://www.munanoor.com/Sectors/ [Accessed 18 Dec. 2017].
Nelson, R. and Alkhafaji, A. (2013). Strategic Management: Formulation, Implementation, and Control in a Dynamic Environment. Routledge.
Harrison, J. and St. John, C. (2013). Foundations of Strategic Management. 6th ed. Cengage Learning.
Request Removal
If you are the original author of this essay and no longer wish to have it published on the customtermpaperwriting.org website, please click below to request its removal: