B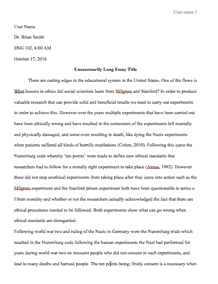 University/College: 
Harvey Mudd College
Type of paper: 
Literature review
This essay has been submitted by a student. This is not an example of the work written by our professional essay writers.
Slut shaming is the act of stigmatizing a woman for presumed sexual activity. In fact, this practice is all about sexual inequality and promotes female subordination and male dominance. This is because slut-shaming is based on a sexual standard created and maintained by men, to womens disadvantage. However, in this article, we have a very different perception of slut shaming. We believe that women participation in slut discourse is about creating class-based boundaries that systematically organizes gender presentation and sexual behavior. It is essential to know that womens description of sluttiness is closely related to the status of a woman. For instance, high-status women tend to use slut discourse to enforce class advantage where they see their approaches to sexuality and their styles of femininity as classy instead of trashy. On the other hand, low-status women tend to demonstrate class resentment such as engaging in the casual sexual activity, exclusivity and deriding rich. This, therefore, means that low-status women are more susceptible to public shaming compared to the high-status women.
Interpreting Slut discourse among women
There are three explanations of womens engagement in slut shaming. First, stigma, sexuality, and defensive othering. Second, The circulation of stigma and gender performance. Third, moral boundaries, intersectionality, and centrality of class. It is crucial to note that these explanations are not mutually exclusive since the idea of status is primary to all the three approaches. Status has been used in this context to position people in a hierarchy based on respect and esteem. Those people with high status tend to experience approval and esteem whereas those individuals with low status tend to experience stigma and disregard. Status systems among youths are developed in peer cultures, and they are mostly based on social skills, good looks, athleticism traits, and popularity with the other gender.
a) Stigma, Sexuality, and defensive Othering
This approach explains that stigmatized people tend to respond their situations differently. Including deflecting their stigma onto others. This practice is referred to as defensive othering and explains womens engagement in slut stigma. However, this approach does not fully explain why women engage in slut shaming.
b) The circulation of stigma and Gender Performance
This model stresses on how women are blamed for failing to execute femininity acceptability. It argues that slut stigma is about managing public gender performance rather than managing private sexual activities. It also emphasizes that women tend to rank and sexually evaluate each other.
c) Moral boundaries, Intersectionality, and the Centrality of Class
This approach emphasizes on the symbolic boundaries individuals often used to affirm their reputations and identities. Researchers focusing on intersectionality, race, and class have noticed that social differences are usually partly included in the realm of sexuality. Therefore, both high- and low-status women have defined their performances of femininity while calling their colleagues slutty.
METHODS
We used longitudinal and ethnography interviews to determine the women use of slut discourse. Women were classified into status groups according to their participation in the Greek party scene.
Data Analysis and Presentation
We used a qualitative data analysis program called ATLAS.ti to process and organize the ethnographic notes and interview transcripts.
Discussion
We noticed that boundaries women created were shaped by status on campus. Although sexual labels were repeatedly used it rarely got attached to particular women. In fact, we saw that low status women emphasized niceness and saw partying as proof of sluttiness whereas the high-status women acted within a discursive framework which gives them more freedom for sexual experimentation.
Request Removal
If you are the original author of this essay and no longer wish to have it published on the customtermpaperwriting.org website, please click below to request its removal: