B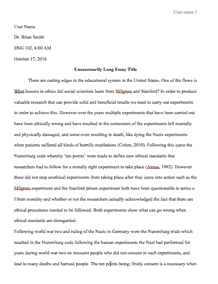 University/College: 
Carnegie Mellon University
Type of paper: 
Research paper
This essay has been submitted by a student. This is not an example of the work written by our professional essay writers.
Managers, as well as executives in the contemporary world, are aware of the fast paced and ever changing business environment driven by factors such as technological advancements, easy access to information and globalization. This context characterized by an ever-intensifying competition and flexible companies are able to keep up with the pace, and better placed to win a competitive advantage. In light of this, Vice presidents of operations administer daily operations activities that aim at sustaining growth in an organization. They put much interest in strategic development, target set, as well as directing the operations of the company in support of its goals (Ihlen & Roper 2014). Taking Ford Motor Company as the case study, environmental pressure for change calls for adjustment and modification of current operations strategy. The latter comes in line with the current challenges faced by the Company. Therefore, In order to maintain a competitive edge, the Vice President of Operations, as well as the Chief Executive Officer, must address these challenges without more ado.
Ford Motor Company
The Company is among the five leading automobile manufacturers worldwide. The mission statement strategizing the need of achieving a leading market position guides the company. Ford's mission statement classifies strategic objectives essential in fulfilling the organizational goals. Moreover, the company's vision statement coerces its international organization in advancing to higher performance in the global market. This strong vision statement anticipates for the future improved performance. Parallel to this, Ford Motor Companys mission and vision statements form basic aspects of the companys achievement and strategic path in the global industry (Chandler, 1964)
Key Elements and Operational Strategy
Financial aspect: For operations efficiency, Ford motors put much focus on its financial viability. This documents a wide field of financial health covering all elements of profitable operations, including cost and risk management, financing, building products competitiveness, production capacity, as well as timing aspect. In light of this, financial part is subsidized by product and mobility innovation. This focus on innovations in customer and interface technologies meets regulatory requirements. On the other hand, mobility innovation focuses mainly on innovative models for sustainable mobility. Finally, brand perception determines efficiency in product quality, sustainability, and performance.
Environmental aspect: Ford Motors Company considers the following environmental aspects that initiate operations efficiency. These include Air quality, Operational water use, Customer demand for fuel efficiency; Climate resilience strategy, biodiversity strategy, the effective use of land materials, waste management, among other environmental innovations. For exciting efficiency, viable Ford motors consider the aspect of the environment as vital in delivering profitable growth.
Human Social and Governance aspect: While overcoming the internal pressure for change, effective management remains a challenge to managers. For this reason, Ford reflects on human capital management, employee wellness, health, product quality, community impacts operation, and customer satisfaction as well as dealer relationship as the cohort for operations efficiency. In addition, good governance dissolves ethical business practices and stakeholders engagement fueling economic growth.
Operational Strategy
Global manufacturing strategy gave Ford a competitive advantage after creating a systematic set-up of a flexible engine and programmed plants capable of responding to the changing market needs, improving quality, and manufacturing efficiency as well.
Product design and selection profiles a quality design, which is safe and technologically efficient. Building a friendly environment on the planet, upgraded Ford's deliveries in sustainable fuel efficiency.
Water strategy, aim at working hand in hand with local communities and suppliers to address water impact. To achieve this, the company has a blue plan of action in place which directs operations and supply chain. As a result, there are a realized collective actions and public policies encouraging community engagement, and therefore industry leadership is born.
Tasks and weakness that do not align with operation strategy
Individual objectives separated from strategic objectives: Communicating and linking strategic objectives to individual objectives should be given a priority in operations efficiency. Failure in translating these objectives and individual roles results to ineffective operational efficiency. Therefore, strategic objectives have to be linked to individual objectives to initiate operational efficiency.
Strategic execution does not concur with management change: While creating desired behaviours, application of standard norms is vital in ensuring operation of the company's strategy. Mutual and full employee participation establishes a working environment for the company. Therefore, an effectiveness of a company's strategy depends largely on the way the company overcomes its weakness while establishing strategic objectives (Weiss, 2014).
Systematic management chain: a systematic management chain initiates easy access to operational challenges. Therefore, deliberate emphasis on corporate leadership, management line, as well as operational staff should be consistent and systematic towards achieving the company's mission and vision. The weakness related to disorganized management chain is the introduction of bureaucratic and corrosive culture failing in accountability.
New Formulated Operations Strategy
Corporate Strategy
According to Heizer, (2016), Operations strategy combines method mandated or applied by various companies towards achieving their anticipated goals with a reliable workforce. Corporate strategy forms a fundamental system of interconnected functions in the entire company. Parallel to this, any core strategy implement by the company should support the corporate strategy. As a result, competitive priorities such as cost, time, quality, and flexibility are fully covered and greatly under consideration.
Reference
Chandler, A. D. (Ed.). (1964). Giant enterprise: Ford, general motors, and the automobile industry: Sources and readings. Harcourt Brace & World.
Heizer, J. (2016). Operations Management, 11/e. Pearson Education India.
Ihlen, O., & Roper, J. (2014). Corporate reports on sustainability and sustainable development: 'We have arrived. Sustainable development, 22(1), 42-51.
Weiss, R. (2014). Corporate Security at Ford Motor Company: From the Great War to the Cold War. Corporate security in the 21st century: Theory and practice in international perspective, 17-38.
Request Removal
If you are the original author of this essay and no longer wish to have it published on the customtermpaperwriting.org website, please click below to request its removal: