B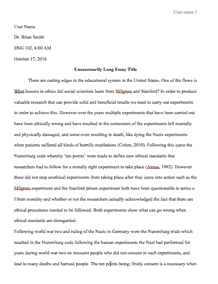 University/College: 
Sewanee University of the South
This essay has been submitted by a student. This is not an example of the work written by our professional essay writers.
Under the spotlight, a black swan, performed gracefully and rotated 36 circles continuously on the stage caught my eyes. It is the first time I got to know ballet at the age of seven. How amazing the dancing is! Without any hesitation, I told my mother that I wanted to study ballet.
After several twists and turns, I finally followed my guide teacher, Ms. Name, a famous ballerina in China. At that time, I was quite taller than my peers. My guide teacher admired me and offered me more opportunities. While other children only spent two hours in ballet dancing every week and complained it was dull and boring, I spent almost the whole weekend on practicing my dancing skills. Although learning ballet is hard and painstaking, I just enjoyed the process. Ballet has helped me gain focus, patience, and persistence, and I have grown up from a shy young girl into a confident performer on the stage. To my great joy, I attended lots of competitions in Hong Kong and won the first prize. Ballet is not only a hobby but also gradually became an important part of my life.
When Ms. Name asked me whether I want to study ballet as a professional or not, I thought all my efforts were well deserved at that moment. "Mom! My teacher told me that I could go to the art school to learn ballet!" I couldnt wait to share this wonderful news with my mother. She looked at me for a while and coldly said, You can't-do that. You have to study." She only agreed to me to learn ballet as an interest instead of a career, especially since ballet is not widely popular in China. I tried to persuade my mom but failed. I felt incredibly helpless, just like the person on the edge of a cliff.
Then I went to the junior high school, where I had to spend at least 5 hours a day to finish the homework. Every day after school, I was so tired that I didnt want to dance anymore. I preferred lying on the sofa and eating chips. When my mom came to pick me up to take the ballet class, I always delayed the time or just escaped from the school. I wanted to evade the problem ballet brought.
Later, I went to watch my sisters ballet show. I saw that she wore the tutu and rotate on the stage. She stood on tiptoe and swung her hands just like a swan. At that moment, I felt that she was soft like a feather since she can form anything. She was a star on the stage. Wow, she is so graceful the woman who sat next to me praised. This recalled me the first moment when I saw the ballet, beautiful and attractive. I immersed in her dance. Lots of fragments about how I learned ballet appeared in my mind. A real joy spontaneously appeared on my face. I realized that my passion for ballet had never changed, although I would not take ballet as my future career, I can insist this hobby and keep it an indispensable part of my life. Since then, I persist in practicing ballet and have made a good balance between my study and hobby.
Sometimes, the outside environment might influence our attitude, but time will give us the right answer. Ballet significantly strengthens my willpower, with this perseverance spirit. I also did a good job with my academic study and was admitted by one of the best high schools in Shenzhen. Attitude is everything. I believe persistent attitude is the very essential element in dealing with things and making a success, and I would do my best to improve my abilities in all respects and devote myself to actualizing the value of my life.
Request Removal
If you are the original author of this essay and no longer wish to have it published on the customtermpaperwriting.org website, please click below to request its removal: