B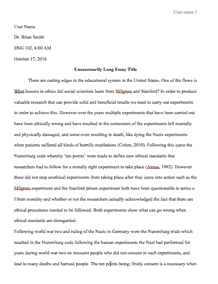 University/College: 
Boston College
Type of paper: 
Personal statement
This essay has been submitted by a student. This is not an example of the work written by our professional essay writers.
The recent worldwide environmental concerns demonstrated in the media have profoundly captivated my interest in studying an environmental course at the university. As such, I believe that the significance of the ecosystem is vital to the survival and existence of the earth. This mainly motivates me to pursue a degree in environmental science with the hope of making a difference for the environment in the future. The importance of the environment continually amazes me as it is a vastly dominant force that affects humanity in all aspects, whether politically or economically. My interest in the natural environment was established while I was in high school. I was particularly motivated and fascinated by environmental processes and sustainability.
For my creative and design coursework, I was remodeling manufactured products to be greener. I mostly prevailed in organic modules in which I learned the use of fossils and pollutants. In that capacity, I believe that pursuing this course will satisfy my curiosity about the world around us. As such, it will lead me to a profession that aims to find innovative ways to use the worlds resources in a viable way. This is the primary reason why I want to pursue environmental science. I want to understand the challenges we face as human beings so that I can do something to promote a more sustainable future. I want to be enlightened more about the about the value of conservation and the significance of feedback mechanism.
I am currently working on a project on the impact of fuel on the environment. One of my primary objectives of this project is to create an eco-friendly plan for using fuels in the international sector for a sustainable future. I have had the opportunity to interact with experts in an environmental conference, and that has helped me to improve my communication and presentation skills. Furthermore, I have also volunteered to clean up litter, and enhance habitats in foreshores for an environmental charity which I enjoyed and was a total success. I am confident that this opportunity will be a great chance to figure out innovative ways for helping large towns to reduce air pollution for health as well as environmental benefits.
Additionally, I am interested in atmospheric sciences with significant emphasis on meteorological aspects. Doing Geography in my A-levels has been tremendously worthwhile and enjoyable so far. I am particularly amazed by its diversity, and while I enjoy the human part of it, I will always appreciate the physical aspect more. The idea of field trips excites me on end since I love learning about other regions. For instance, spending a week in Wales for my adventure was fun and relaxing at the same time. It is interesting to see how a border can result in such radical changes in customs and the overall quality of life.
Overall, I am a self-driven individual which I believe to be the driving force for my academic success. I am a remarkable team member and always on a good time with deadlines for tasks. It is evident that this course will affect my prospect significantly of working to transform our environment for the better. Also, I trust that this program will enable me to fulfill my ambition of potentially discovering a significant renewable energy for universal use for a sustainable environment.
Request Removal
If you are the original author of this essay and no longer wish to have it published on the customtermpaperwriting.org website, please click below to request its removal: