B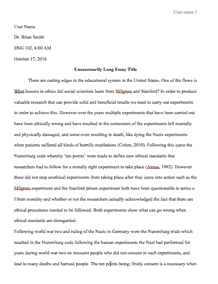 University/College: 
Middlebury College
This essay has been submitted by a student. This is not an example of the work written by our professional essay writers.
My first encounter with a dying patient was during my attachment at the county hospital. My patient was a mother to two boys who had had HIV/AIDS for more than fifteen years. Her husband had died three years before and so the only people she had were his two boys and her father-in-law. I had thought that my patient was improving and would be discharged sooner, but on that night I received that she would not receive any more curative care but instead would be transferred to palliative care. I had developed a close relationship with my patient as during our discussions we found out that we attended the same high school.
The decision that was suggested by the doctor to transfer the patient to palliative care incorporated spiritual, ethical, cultural as well as economic deliberations. That decision was arrived at with the consent of the patient as it is required by the CNAs code of ethics to safeguard her life to autonomy (Peters et al, 2013).The right to autonomy implies that a patient with complete comprehension and in a position to decide what they consider best for them.
As a nurse who is dealing with a dying patient, I am required to apply effective coping strategies to manage the condition and enhance my performance in my clinical practice. As a nurse, the deadly encounter is made less traumatic by the fact that deaths are regular in the ICU and hence remains in control. Therefore the feeling of guilt after the passing of the patient is minimized. It is therefore imperative for nurses to observe the practices of CNO during practice. It is the role of a nurse to provide proper care to the dying patient and hence facilitate a peaceful death to reduce the pessimistic feelings about the patient. By respecting the patients wishes and offering physical and spiritual support, it becomes easy to balance their emotions towards the death of a patient. As a nurse, to provide quality nursing care to a dying patient, it is necessary to bond with the patient. Therefore you I used to read Bible verses to the patient which would make her afford a smile (Robinson et al, 2014).
With regards to my traditions, dying is a normal passage of rite, and as long as death is not as a result of an accident, people are comfortable talking about it. Certain beliefs have an impact on choices for treatment during the dying process. Nurses ought to provide personalized care to dying patients to increase their commitment to helping them die well.
Whether a nurse is experienced or is a student, they can both get emotionally distressed out of caring for a dying patient. Should a similar case presents itself in my nursing career, I would think of death to be a normal and irreversible process.
It is my role as a nurse to offer advice cautiously should the family members of the patient ask what they ought to do. I should concentrate on clarification of problems essential to the family as well as the patient. I can also refer the family to the clinic chaplain who can offer spiritual support to the household.
As a student nurse, I should learn skills of therapeutic communication and be exposed to real life experience on the way forward in caring for dying patients as well as their family members. A simulation lab would be helpful as to me as a student nurses as I can enhance my communication skills (van der Steen, et al, 2014).
References
Peters, L., Cant, R., Payne, S., OConnor, M., McDermott, F., Hood, K., ... & Shimoinaba, K. (2013). How death anxiety impacts nurses caring for patients at the end of life: a review of literature. The open nursing journal, 7, 14.
Robinson, J., Gott, M., & Ingleton, C. (2014). Patient and family experiences of palliative care in hospital: what do we know? An integrative review. Palliative Medicine, 28(1), 18-33.
van der Steen, J. T., Radbruch, L., Hertogh, C. M., de Boer, M. E., Hughes, J. C., Larkin, P., ... & Koopmans, R. T. (2014). White paper defining optimal palliative care in older people with dementia: a Delphi study and recommendations from the European Association for Palliative Care. Palliative medicine, 28(3), 197-209.
Request Removal
If you are the original author of this essay and no longer wish to have it published on the customtermpaperwriting.org website, please click below to request its removal: