B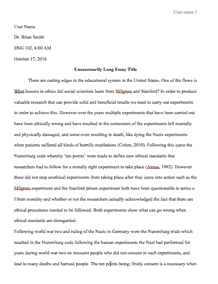 University/College: 
Boston College
Type of paper: 
Admission essay
This essay has been submitted by a student. This is not an example of the work written by our professional essay writers.
Pursuing a postgraduate course in a UK university is a combination of achieving a childhood dream and being on the right track towards achieving my career goals. I wish to undertake a masters degree course in either clinical endocrinology, critical care, or clinical medicine at Queen Mary University of London.
There are several reasons why I am drawn to these courses. First, my choice of endocrinology is informed by an acute shortage of endocrinologists in the field and the need to improve the endocrine health and transform the lives of the patients. Sudan, being a third world country ravaged by war, has an underdeveloped medical education system. Specifically, endocrinology is yet to be introduced in any medical school in Sudan, hence the critical shortage of endocrinologists in my home country. Similarly, the country is a dire need of critical care and clinical medicine healthcare personnel. Additionally, the increase in the number of people diagnosed with endocrine disorders, especially diabetes, as well as those requiring intensive care influenced my choice of clinical endocrinology and critical care courses.
I strongly believe that my strong academic background makes me the best candidate for these programs. Being a graduate of Bachelor of Medicine and Surgery, I bring relevant knowledge and skills needed to succeed in these programs. I am hoping to get admitted to the either of these programs, as it will be a great opportunity to obtain valuable knowledge and skills needed to address the health problems facing the citizenry of my beloved country. The knowledge and skills acquired will also help me in making the much-needed contributions to the future advances in these fields, especially through medical research.
Networking Question
I believe that networking should be part and parcel of our everyday professional life and a key ingredient to career success. The opportunity to study in a Saudi Arabian university with students drawn from diverse national and cultural background was critical in developing my networking skills. During my years attending the Saudi University, I created a positive impression on everyone I encountered. Every time I got a chance to talk with any of my colleagues, I ensured that I extended every encounter and often requested to continue the conversation over lunch or coffee. Consequently, I managed to make and keep many new friends.
Being at the helm of student leadership was also instrumental in the development and strengthening of my networking skills. As the Secretary General of the universitys students association, I was in constant touch with other student leaders and often had sessions where we discussed the problems affecting the students. Knowing other student leaders and joining hands in guiding the freshmen helped grow my network. Additionally, being the secretary general, I was tasked with strengthening existing fundraising strategies and identifying new ones. While performing this duty, I developed networks with institutions outside the university.
As an active member of my local community club, I have been involved in community outreach programs such as tree planting and helping the less fortunate. Again, this has enriched my network. As a practicing physician, I have also worked for Emergency Preparedness and Response Directorate and Emergency Medical Coordination Centre, which gave me a chance to travel to crisis areas and refugee camps. While working in these areas, I got the opportunity to work in close collaboration with staff of non-governmental aid organizations and exchange contacts. This further expanded my professional network. I believe that my strong networking skills will be critical to my career success and my future employability.
My Career Plan
Upon returning home, my immediate plan is to complete my specialty training in internal medicine. With this training, I hope to gain essential skills needed to diagnose, treat chronic conditions, and prevent broad and comprehensive spectrum diseases affecting the aging population. This is critical in prolonging life in older adults as well as in improving their quality of life. My second short-term goal is to raise standards of care for patients through participation in medical convoys to deliver healthcare services to the marginalized and the most vulnerable population who live in t remote, conflict-prone areas.
My long-term career goals are focused on continuing to positively impact my countrys health status through the establishment of a humanitarian aid organization providing health care for vulnerable populations across the country, especially those in refugee camps. Additionally, through my dream humanitarian aid organization, I intend help resettle displaced people around the country. In future, I hope to use the organization to preach peace and end conflicts across the globe.
My Leadership Skills
For a long time, most medical doctors in my country have demonstrated leadership skills in many sectors. In addition to providing healthcare services to patients, they have been largely in the forefront in resolving conflicts and in the restoration of peace. Consequently, most of the countrys leadership, especially the governors, mayors, and parties chairpersons, is made of fully trained physicians. Being a doctor, I am not an exception as I have held many leadership positions along my academic journey.
While growing up, I have acquired many skills and attributes that have helped strengthen my position as a future leader in my home country. In the university, I served as the captain of the Sudanese community in Saudi Arabia young football team due to my leadership skills. As the leader, I put the success of the team ahead of my own needs and made sure that all the team members well-being is taken care of. I also inspired them to go an extra mile towards achieving the teams goals. As a result, we managed to win several tournaments. Additionally, during my university years, I was elected as the chief of my school batch association for two years where I was credited for solving students issues and formally representing the batch.
Moreover, I held the position of the secretary general of the student association at the University of Dongola. As a secretary general, I led other student leaders in organizing academic and social activities with the aim of addressing health issues facing the community. We launched medical convoys which provided much-needed health services to the vulnerable community. The convoy, which covered over ten rural villages raised public awareness about health issues and endemic diseases.
Lastly, through my professional practice in hospitals, I have acquired essential leadership skills of teamwork, effective decision making, excellent communication skills, responsibility, and trustworthiness. I believe that it is of paramount importance to continue developing my leadership skills, to be able to make a positive developmental impact in my country. The opportunity to study in your highly-esteemed university will give me a chance to develop these skills further.
Request Removal
If you are the original author of this essay and no longer wish to have it published on the customtermpaperwriting.org website, please click below to request its removal: