B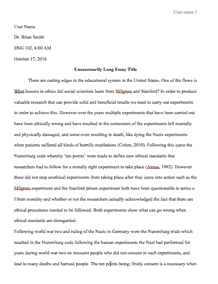 University/College: 
Sewanee University of the South
Type of paper: 
Presentation
This essay has been submitted by a student. This is not an example of the work written by our professional essay writers.
Average Revenue per User (ARPUs) - This metric measures the financial condition of the telecom companies. This can be calculated on quarter on quarter basis (4.2).
Subscriber base (Subscriber Growth) - the number of subscribers, and changes in the number of subscribers can be used to determine the companys financial and market performance (% increase).
Average revenue per minute (RPMs) - the percentage change in the revenues earned by the company per minutes of calls. If calls drop, then the average revenue per minutes would also be affected (1.8).
Substitution effect- the substitution effect of calls by data can also be a good metis. For example, subscribers may resort to communicating over the social media or through instant messaging as opposed to voice calls or text messages
Churn
Churn refers to the number of telecom companys subscribers that leave or left the company. High church rate may mean less confidence in a companys services or just poor suffices (percentage changes)
Finally, minutes of usages (MoUs) is also an important metric. The total amount of time a subscriber spends in one calls also determine the average revenue per user (3minutes average).
The usefulness of these metrics
The metrics indicated above are useful as they can be used by the telecom companies to gauge their market performances, their subscriber confidences, penetration, as well as network coverage. Other benefits include the fact that the company can measure their subscriber churn, revenue market share as well as data usage per subscribers. The data collected can be used to determine where there is need to invest more in infrastructure to improve network coverage, improve signal strength especially the 3G and 4G or introduce new services that can help in maximizing network utilization (EYGM Limited, 2013).
Limitation of the metrics
These metrics may be useful to specific telecoms companies, but they do not provide adequate information about the industry characteristics. For example, it is not possible to determine the cases of lower ARPU or understand the causes of low competition levels in the industry (Sheffer, 2017).
Recommendation
While relying on the metrics above would be effective in gaining the companys performance, it is advisable for the telecoms companies to model a mix of all the metrics as opposed to using only one metrics. With the increase in smartphone take-up, companies should develop new metrics for gauging data usage per user or cost per bit that is transmitted on its networks
Conclusion
The above metric was established when the industry was still in a high growth phase. Now that the industry is almost leveling out, more traditional metrics should replace the ambitious metrics. For example, return on invested capital and return on capital employed should be adopted more to helping in gauging the telecom companies' performance.
References
EYGM Limited. (2013). Metrics transformation in telecommunications Meeting the challenges of communicating performance in a shifting industry landscape. EYGM Limited. ey.com.
Sheffer, R. (2017). What are wireless telecom's key indicators? - Market Realist. [online] Marketrealist.com. Available at: http://marketrealist.com/2015/01/wireless-telecoms-key-indicators/ [Accessed 28 Nov. 2017].
Request Removal
If you are the original author of this essay and no longer wish to have it published on the customtermpaperwriting.org website, please click below to request its removal: