B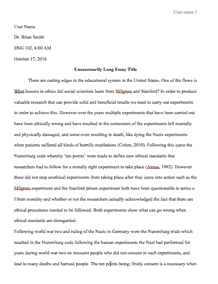 University/College: 
Boston College
This essay has been submitted by a student. This is not an example of the work written by our professional essay writers.
S.M. Entertainment talent searches and scouting activities brought together nine young women, with exquisite performance abilities who debuted in 2007 as the popular K-Pop group Girls Generation. K-pop broke through the K-Pop scene in 2009 with their single Gee after which they release hit after hit including but not limited to Genie, Oh!, Run Devil Run, and Lion Heart (Lie, 2012). Successful partnerships with EMI Records Japan and Interscope Records saw them rise in popularity within the Japanese and American K-Pop listeners respectively. A subgroup (T.T.S) exists within the group in addition to several individual members making successful solo debuts into the music scene.
K-pop Style of music
Girls Generation chiefly employs electro-pop and bubblegum pop styles with a spruce of hip-hop, Rib, dub-step, pop-rap and drum, and bass styles. They mix up several styles in their songs to create a cohesive, addictive and entertaining product for their audiences. A mixture of bubblegum pop, dub-step, electro-pop and EDM exists in the 2013 single I Got a Boy.
Girls Generations influences
S.M Entertainment-formed girl group SES (Sea, Eugene, Shoo) in 1997 and seems to have played a major role in Girls Generation music citing the similar technique of combining different genres of music producing a similar product as that which Girls Generation have been known for (Lie, 2012). The cutesy projection of the girls in SES also seems to have been mirrored in most of the Girls Generation songs.
K-pop Favorite song
My favorite song is the Lion Heart released in August 2015 (https://youtu.be/nVCubhQ454c). This song pushes one to contemplate further on the choice of a partner during dating, beyond the physical attributes. Other interesting songs are: I Just Wanna Dance, Excuses, and Wonderland, and We Belong Together.
K-pop Popularity
Citing different fan interviews, the group displays qualities (humility and respect) that appeal to their fan base coupled with their unmatched performance energy and zeal. Their popularity also seems to be coupled with the maintenance of relevance in the K-pop scene even a decade past (Oh, 2013). This group receives massive support across Korea and has recently widened its market by releases English songs enjoyed across borders.
References
Girls' Generation (SNSD) Members Profile (Updated!). (2017). Kpop Profiles. Retrieved 30 September 2017, from http://kprofiles.com/girls-generation-snsd-members-profile/
Korean Pop Group Girls' Generation Profile. (2017). Yeinjee.com. Retrieved 30 September 2017, from http://yeinjee.com/star/girls-generation-snsd-members-profile/
Lie, J. (2012). What is the K in K-pop? South Korean popular music, the culture industry, and national identity. Korea Observer, 43(3), 339.
Oh, I. (2013). The Globalization of K-pop: Korea's Place in the Global Music Industry. Korea Observer, 44(3), 389.
Request Removal
If you are the original author of this essay and no longer wish to have it published on the customtermpaperwriting.org website, please click below to request its removal: