B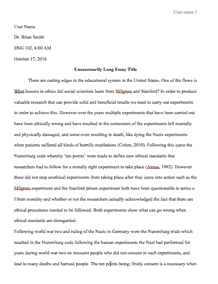 University/College: 
University of Richmond
Type of paper: 
Presentation
This essay has been submitted by a student. This is not an example of the work written by our professional essay writers.
According to Anderson and Adams (2016), effective leadership is one of the key components for achieving success in a given organization. This art of leadership requires leaders to understand leadership processes and competencies in their outer game alongside consciousness in their inner game. A well-developed team must be highly motivated to understand these concepts of leadership. Adams and Anderson define the inner game as a crucial concept that deals with the principles of consciousness while the outer one is highly concerned with individuals competence in his leadership role. This paper looks at these areas of leadership, provides insights in the two areas, and highlights two courses of actions to be taken in the process of improving ones leadership consciousness and competence.
Individual Leadership Role and His Environment
According to Orzack (2013), effective leadership requires managers to attain a balance between their inner and the outer game to maintain their goal orientation motif and achieve the desired success. Misappropriate management can make ones job environment to be so challenging and stressful as it can discourage other team members and yield more conflicts. Persistent conflicts reduce employees trust and performance (UoM, 2016). Leaders must practice self-criticism and set up goals that are more realistic as a step towards improving their performance.
Leadership Process and Competencies in the Outer Game versus Consciousness in the Inner Game
This process exists as a form of science towards leadership management and requires leaders to be accountable for fair provision and trustworthy use of resources such as time, labor and finances (Orzack, 2013). This desire can be managed through effective leadership characterized by business orientation, direction, and viable decision-making. Conversely, outer game competencies require leaders to have attributes such as courage and social intelligence to achieve his goals in leadership. Similarly, the inner game has a number of components that govern a leaders operating system such as curiosity and integrity and calls for leaders to understand critical components that can help them to fulfil their goals (UoM, 2016).
Insights from the Analysis and Actions to be taken
This analysis helps in understanding different concepts applicable in leadership. First leadership is a crucial skill that requires effective steps to be taken for its achievement. Leaders are also driven by their outer game competencies and inner game consciousness (Orzack, 2013). Lastly, leaders have different roles to pay including building and maintaining stable teams of employees. Encouraging creativity and exercising effective communication are two critical actions that can help leaders to achieve development and improved performance in their roles.
Conclusion
There are different skills including demonstration of confidence and monitoring the progress of a team as a way of achieving success in an organization. Effective leadership relies on the existence of ccompetencies in Outer Game and consciousness in the Inner Game. However, employs must be encouraged to be creative, communicate effectively and learn from their previous leaders to achieve the desired success.
References
Anderson, R. J., & Adams, W. A. (2016). Mastering leadership: An integrated framework for breakthrough performance and extraordinary business results. Hoboken, New Jersey : Wiley.
Orzack, S. H. (2013). Adaptationism and optimality. Cambridge: Cambridge Univ. Press.
University of Michigan (UoM) (2016). Dividend. Ann Arbor: Graduate School of Business Administration, University of Michigan.
Request Removal
If you are the original author of this essay and no longer wish to have it published on the customtermpaperwriting.org website, please click below to request its removal: