B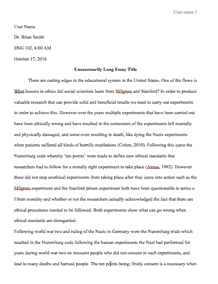 University/College: 
University of California, Santa Barbara
Type of paper: 
Dissertation proposal
This essay has been submitted by a student. This is not an example of the work written by our professional essay writers.
For the past few decades, unplanned pregnancies among the adolescent have been on the rise. This is pregnancies which take place between the ages of 10- 19 years. At this age bracket, female teens are sexually active and having unprotected sex can automatically lead to an unplanned pregnancy. According to Ganchimeg et al. (2014), an estimate of 11% o births worldwide is in the adolescent age bracket of 15- 19 years. Furthermore, 90% of these births are in third world countries.
The specific problem to be addressed in this study is lack of contraceptives for an adolescent to use in the prevention of unplanned pregnancies. According to Ott & Sucatto (2014), in a 2011 survey, 47% of high school students reported having engaged in sex with 34% to have had sex within three months before the study was conducted. Furthermore, lack of knowledge on the use and importance of contraceptives can be the cause of unplanned pregnancies in this age bracket. The most commonly used contraceptives used among adolescent teenager are condoms which are readily available in shops and health centers. Contraceptives are types of medication taken to prevent inmplantation in the uterus therefore prevention pregnancy ("List of Contraceptives - Drugs.com", 2017). The results of this study could be used in future by institutions to undertake mass education for adolescents in schools and homes. The knowledge will help in preventing and teaching the importance of contraceptives if one cannot abstain.
Purpose of the Study.
The purpose of this study is to investigate them for future use case workers point of views and experiences with contraception use among adolescent participants in the Low Country Healthy Start Program.This will be conducted by assessing the caseworkers home visiting experiences with the adolescent to determine; 1) the caseworker's perceptions on adolescent knowledge about the importance of using contraception to prevent pregnancy 2) the caseworker's perceptions on teenage awareness about the availability of contraception to protect against communicable diseases. The methodology that will be used for this research is the caseworkers' observation and interviews. The caseworkers at Low Country Healthy Start will be discussing their point of view and experiences from adolescences that are currently participants in the program located in Orangeburg, South Carolina.
The Importance of the study.
This study is critical since it will provide information the knowledge adolescents have concerning the use of contraceptives based on data gathered in the course of the data. The research will also aim at determining the results encountered in the selected society on lack of contraceptives. The rate of adolescent pregnancy is highest in the United States and lowest in Switzerland (Sedgh et al., 2015).
In conducting the purpose of this study, the data obtained will be used to determine the cause of lack of contraceptives use in the society. Therefore, using one on one interaction with involved adolescents is a direct approach to finding first-hand information. This research, thus, will contribute to future demographic, medical studies by state organs in trying to resolve health-related problems.
Proposed research methodology.
The study will use a qualitative approach to gather data related to adolescent pregnancy. To protect the identity and to adhere to medical research ethics, questionnaires will be used in the area of study. The study will use sampling method wherein relies on defining a sampling are, deciding on the sample size, identifying a sampling strategy which in this case, random sampling and sample sourcing (Robinson, 2014). Random sampling will be used in the target population to get representative data. In an event where the participant of the study cannot read or write, oral interviews will be utilized. The identity of a participant will be protected at all cost.
After the study, the data obtained will be analyzed using graphs and chats to provide information that is easy to interpret and present to the general public. Spreadsheets program will be used to draw graphical analysis for the data obtained.
Research Questions (and Hypothesis).
What are the perceptions of case workers working with adolescent girls regarding issues that these girls face that results in unplanned pregnancies?
What are the perceptions of case workers working with adolescent girls regarding appropriate interventions to reduce unplanned pregnancies?
References
Ganchimeg, T., Ota, E., Morisaki, N., Laopaiboon, M., Lumbiganon, P., Zhang, J., ... & Vogel, J. P. (2014). Pregnancy and childbirth outcomes among adolescent mothers: a World Health Organization multicountry study. BJOG: An International Journal of Obstetrics & Gynaecology, 121(s1), 40-48.
Ott, M. A., & Sucato, G. S. (2014). Contraception for adolescents. Pediatrics, 134(4), e1257-e1281.
Sedgh, G., Finer, L. B., Bankole, A., Eilers, M. A., & Singh, S. (2015). Adolescent pregnancy, birth, and abortion rates across countries: levels and recent trends. Journal of Adolescent Health, 56(2), 223-230.
Robinson, O. C. (2014). Sampling in interview-based qualitative research: A theoretical and practical guide. Qualitative Research in Psychology, 11(1), 25-41.
List of Contraceptives - Drugs.com. (2017). Drugs.com. Retrieved 1 December 2017, from https://www.drugs.com/drug-class/contraceptives.html
Request Removal
If you are the original author of this essay and no longer wish to have it published on the customtermpaperwriting.org website, please click below to request its removal: