B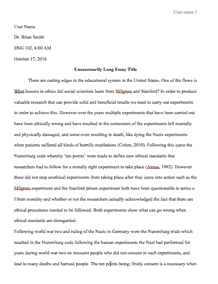 University/College: 
Wesleyan University
Type of paper: 
Research paper
This essay has been submitted by a student. This is not an example of the work written by our professional essay writers.
Nations are dependent on the international exchange of goods and services as a boost for their economies. The international exchange of goods and services can be referred to as the international trade. International trade represents a significant proportion of gross domestic product (GDP) for many countries across the world (Campbell, 2009). Global trade enables consumers to access goods and services produced anywhere in the world while availing new markets to manufacturers. Goods of all sorts such as foodstuff, machinery, crude oil, and services such as consultation, banking, and tourism are exchanged internationally. Goods and services that are purchased from the international markets are referred to as imports while those sold are called exports.
In recent times, the economic, social and political significance of international trade has risen exponentially, and thus its importance is very crucial to countries (Shojai & Christopherson, 2004). This enormous growth in international trade can be attributed to industrialization, advanced technology especially in transport and communication, outsourcing and expansion of multinational corporations. Industrialization has led to an increase in quantities of goods and services produced (Mokyr, 2009). Advancement in transport and communication has made it faster and cheaper to transfer goods between countries. Outsourcing enables corporations to transfer some aspects of their business to other countries to reduce their costs of operations while multinational corporations provide goods and services to many countries by opening up new branches in those countries.
International trade is based on maritime transport. With more than two third of earth covered by water, international shipping offers a major support for international trade (UNCTAD, 2015). The ability of ships to transport huge volumes of cargo over long distances suits the global trade well. Maritime transportation is based on two key aspects; ports and shipping networks. Shipping networks represent paths followed by ships as they transport cargo across the earth and is usually shaped by the configuration of large water bodies such as oceans, seas, lakes, and rivers. Shipping ports refer to terminals where ships drop off or pick cargoes and passengers (Forstater, 2007). Worldwide, maritime transport has been improving at a high rate with the construction of larger and faster ships and improvement of seaways by dredging to make ports accessible and construction of canals to make seaways shorter. According to Lillie (2005), maritime shipping represents one of the most globalized industries in the world based on its ownership and its operations. It has the capability to operate in its own space, geographically due to its location, strategically, due to the control, it exerts and commercially by virtue of its usage.
As many countries in the world, international trade plays a vital role in the economy of Nigeria. With a coastline of more than 800km in length and strategic position in the inlet of Gulf of Guinea, Nigeria plays a major role in the maritime trade in West Africa (Forstater, 2007). Most of the international trade in Nigeria takes places through its ports in the shores of the Atlantic Ocean. The country exports many products, with oil being the main export, and most of its imports such as machinery and motor vehicles are shipped in through its sea ports (OPEC, 2017). To boost the maritime trade, the Nigerian government has invested immensely in improving ports, and it has major ports in Lagos, Calabar and Port Harcourt. This research paper analyzes the role of maritime trade and international trade in the growth of the economy of Nigeria. The impact of the maritime trade on the local industries in Nigeria is also analyzed.
Scope of the ResearchThis research paper analyzes the role of maritime transport and trade in boosting the economic growth of the Federal Republic of Nigeria. It uses scholarly works by Nigerian and international authors to study how maritime transport impacts the economy of Nigeria and the challenges facing the industry. The paper seeks to demonstrate that despite the challenges facing the maritime industry in Nigeria, it remains a major remedy for the countrys economic growth.
Research ObjectivesThe objectives of this research include:
To analyze the role of maritime trade and international trade in the growth of the economy of Nigeria.
To examine some of the major challenges facing maritime transport in Nigeria.
Literature ReviewTransport and communications have a vital role in the political, social and economic status of a nation. Marine transport can be defined as transport of goods and people over water. Igbokwe (2001) explains that it includes transport over seas, oceans, lakes, and rivers. Additionally, passenger and freight transport, ship chartering, ferry transport, marine towing, piloting services, marine cargo handling, marine salvage, harbor and port operations, and marine shipping agencies can all be described as maritime transport (Ncube & Lyon Baker, 2011). Maritime trade can be described as any trade that directly or indirectly related to water transport. Shipping is the most important form of maritime transport when global trade is concerned.
Maritime transport in Nigeria is mainly based in the Atlantic Ocean. This ocean connects Nigeria to the rest of the world via major sea routes (Singer, 2012). It enables Nigeria to export its oil and other agricultural products through its ports while importing motor vehicles, machinery, and other products. By use of maritime transport, Nigeria can transport large volumes of goods to and from any part of the world thus not only boosting its economy but also the global trade. According to Loon (2009), the importance of maritime transportation extends beyond national borders thus is very vital in international trade. It is no wonder that the government of Nigeria is spending a lot of money to improve its infrastructure.
According to Ncube and Lyon Baker (2011), the impact of economic activity on the economy of a nation is determined by the value added by the economic activity of the gross domestic product (GDP) of a country. GDP is defined as the total value of goods and services produced in a certain country in a year (Krugman et al., 2012). In the maritime industry, GDP contribution represents the value added to goods by the marine transportation (Azeez et al., 2014). Maritime industries impact on an economy can be divided into three aspects; direct impact, indirect impact and induced impact. Direct impact involves the provision of employment, revenue to the government through taxes and duties, profits to Nigeria companies working in the maritime industry and wages enjoyed by Nigerians employed in the maritime industry. Indirect impact is shown by inter-industry purchases due to the high demand for their goods or services by the marine industry. Examples of indirect contribution are shown by the development of maritime schools to train shipping personnel and fuel stations around ports that fuel tug boats and pilot boats. Induced impact is showed by an increase in consumer spending due to the spending of incomes that earned from the maritime industry. Development of real estates and social amenities near major shipping terminals represents the induced impact of the industry.
Although the impact of an industry to the economy is measured by the economic activities associated with the industry, its impacts are not only limited to economic aspects but also political and cultural aspects (Gilpin, 2002). Not only does the maritime industry in Nigeria lead to increase in the GPD but it also contributes to social and political developments. Transport of people and tourism attributed to maritime transport leads to increased social interactions between people. Maritime trade enhances growth in industries, social-economic development, peaceful coexistence between nations and improved international relations (Igberi & Ogunniyi, 2013). Maritime transportations also enhance the defense of a nation, and it improves its capability to protect its sovereign territory.
A countrys maritime capability will determine the extent of its participation in global trade (Masters, 2013). Countries like Nigeria whose economy is based on regional and international trade have to develop a huge shipping capacity by constructing large ports capable of satisfying its own demand. An inadequate capability may lead to inadequate raw materials and machinery in factories and a shortage of imported items in the market. Delays in shipping out oil and other Nigerian exports may lead to large losses and loss of markets to other countries. I will discuss benefits that the Nigerian economy derives from the maritime transport and the challenges facing the industry.
Benefits of the Maritime Industry to NigeriaThe government of Nigeria earns revenue from international trade. Import duties and export duties are charged for goods passing through the ports. Local and foreign ships are charged for piloting services and use of port facilities in a country. The charges for using waterways of a country is also a source of revenue for the government. The government of Nigeria also raises revenue from taxation of workers who work in the maritime industry.
The maritime industry offers employment opportunity to Nigerians. According to Igberi & Ogunniyi (2013), the maritime transportation industry provides approximately 10% of all employment opportunities in Nigeria both directly and indirectly. These employment opportunities exist in both public and private sector (Igberi & Ogunniyi, 2013). Jobs attributed to maritime transport in the Public sector include the Nigerian Navy, Nigerian Customs Services, Nigerian Maritime Operation, and Safety Agency and Nigeria Port Authority. Other jobs are available in departments such as maritime training and ship repairing.
Maritime transport and trade lead to the development of other economic activities which are related to water transport (Ndikom, 2008). Warehousing, pilotage, cargo handling and freight forwarding are economic activities that require maritime transport for their sustainability. Jobs in the tourism sector have also increased due to maritime trade. In Nigeria, the informal sector has been boosted by maritime transport. Hawking and petty trading are rife in areas which are in proximity to ports. These job opportunities are important for the stability of the Nigerian economy.
Maritime transport in Nigeria also boosts Nigerian tourism. The shipping industry provides thousands of visitors to Nigeria who comes as ship crew or representatives of the shipping firms. Cruise ships also use Nigerians ports to resupply. This injects thousands of visitors to the local economy. The increase in tourists increases foreign exchange supply and thus boosts the economy of Nigeria.
Marine transportation leads to the development of other industrial sectors in Nigeria. Industries are taking advantage of excellent shipping facilities to produce goods for export. Other transport means have also developed due to shipping. This is because ships do not deliver goods directly to the premises of the client. Marine transport has to be supplemented by either road or railway transport to ensure that products are delivered to the premises of a client (Elms & Low, 2013). For these transport modes to serve the shipping industry well, they must be properly developed. Industries such as hotels, hospitality, and catering are also boosted by maritime trade as they provide a resting place for the ship crew when they call at Nigerian ports. Petroleum companies also benefit as they usually fuel most ships when they cal...
Request Removal
If you are the original author of this essay and no longer wish to have it published on the customtermpaperwriting.org website, please click below to request its removal: