B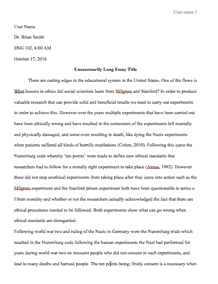 University/College: 
Middlebury College
This essay has been submitted by a student. This is not an example of the work written by our professional essay writers.
I enjoy helping out people, and it is one of my greatest joys to change somebodys life in one way or another. As such I have been involved in my fair share of community service and volunteer contributions around Hamilton, Ontario. When I arrived here in Canada, I at first experienced some culture shock but thankfully it did not last long. The community and especially my fellow students and teachers at West dale Secondary School welcomed me. Everyone was easygoing, friendly and approachable. There was always a stranger willing to point me in the right direction whenever I was lost. Many of these strangers have since become lifelong friends, and in appreciation, for their help, I try as much as possible to help people in aid. If I have to pick I would say my most significant contribution was helping out rehab patients at St. Josephs Healthcare, Hamilton.
I got to witness first-hand the many challenges people in rehabilitation go through. I interacted with the patients on a personal level, and some of them had harrowing stories. Some had been completely abandoned by their families because their drug addictions had become too unbearable. Others had been reduced to mere shells of their former selves and had fallen into deep depression. I also told them of my story, coming to a foreign country; feeling lost at first but eventually being welcomed by the community. For some reason sharing my story seemed to cheer them up (Dienhart et al., 2016). I helped these patients take meals- most of them were not eating that well and needed a little encouragement. I managed to get patients to engage one another socially, and it filled with great joy when later one or two told me they were grateful.
My Most Challenging Time
My most challenging undertaking has to be when I enrolled in a public speaking contest Concours Oretoire at the Hamilton District School Board (HDSB) in grade 10. This was not a regular public speaking contest was in French, which my third language. I may not have joined the contest in the first place if not for my French teacher who had so much faith in me. At that time I did not trust myself to speak French confidently- my accent did not fit in, and when I spoke the language, it seemed forced. As a result, I feared being made fun of though I do not recall a time anybody ridiculed me. Anyway with the help of my wonderful teacher and friends I got ready with a piece in French titled Disobedience.
At the day of the contest, my wonderful teacher drove me to the HDSB headquarters where the contest was. On stage, I became suddenly nervous, but I overcame this when I noticed the eager look in my teachers eyes. I started speaking and what came out my mouth was something completely different from what I had practiced. I talked about how French was my favorite subject in school and how my teacher had helped me get over my fear of public speaking. At times I did not know what exactly I was speaking about, but nevertheless, I spoke from deep down in my heart. I finished, and everybody was silent. Suddenly the president of the HDSB started clapping, and everybody followed suit. That was the happiest moment I felt. I won the contest, became French Ambassador at my school, and learned valuable leadership skills. Today I pride myself for enrolling in that contest and above all my gratitude goes to my teacher.
Most Challenging Leadership Role
My first job was no small task. I got a job as a Guest Experience Leader at McDonalds Canada. As everybody knows McDonalds is a big company with many customers frequenting it. Everybody enjoys a fat juicy bugger or crispy-fried chicken wings. A job at McDonalds means meeting many people every single day and making sure they have a good time and enjoy themselves. I have no problem socializing with people though I find it difficult to engage people in public and it does not get more public than a McDonalds restaurant. However, I had experience walking down tough paths- my experience at Concours Oretoire taught me that nothing is really ever impossible. I was nervous at the interview, and I believed I would not get the position, but the manager surprised me when he said I had got the position of Guest Experience Leader.
My leadership role at McDonalds involved keeping the customers happy. I was not sure how to do that at. First I just let nature take its course. I greeted them cheerfully, asked if they were having a good time, enquired if their orders were to their expected standard and so on. I helped some reluctant people to learn the art of self-ordering at the kiosk. In the few cases when the customers orders were wrong I made sure they had refunds, and they got the correct orders, and I apologized on behalf of the restaurant. The customers gave positive feedback and complimented me on stellar customer service. My fellow workers gave me the Employee of the Month honorary at my first month. I felt really good about myself. From that experience, I learned that leadership is all about giving service to others borrowing from (Manetti et al., 2015).
Initiative to Fulfill and Unmet Need
I volunteered at Hamilton Public Library as from November 2015 to May 2016. At this point, I had had enough previous volunteering and overall work experience, and so I felt I had to give something back to the good community of Hamilton, Ontario. My work at the library involved being a Homework Help Tutor, of course in a volunteering capacity. I helped school going children from grades 1 to 8 in tackling their homework. At this point, I would like to give a special thank you to Hamilton Public Library for enabling children from all kinds of backgrounds to use the facilities unhindered. The reason I am singling out Hamilton Public Library is that it allowed children with learning disabilities to use the library. In due time I became interested in helping these children improve their learning experience.
The children that I personally helped were all unique in their own way. One boy had dyslexia and Maths was a particularly hard nut to crack, but slowly and surely I learned ways in which to help him learn easily. The librarians at the Hamilton Public Library supported my mission more than I could have imagined. They knew where the books on various learning disabilities were. I learned about the Autism Spectrum Disorder and came to understand that what most people mistook for mental problems was just a different method of brain functioning. Many of those children were gifted in particular pianos such as playing the piano, board games such as chess and scrabble. I had an awesome time with those children, and I am happy I helped those with learning disabilities to learn in their own special way.
References
Dienhart, C., Maruyama, G., Snyder, M., Furco, A., McKay, M. S., Hirt, L., & Huesman, R. (2016). The impacts of mandatory service on students in service-learning classes. The Journal of social psychology, 156(3), 305-309.Manetti, G., Bellucci, M., Como, E., & Bagnoli, L. (2015). Investing in volunteering: measuring social returns of volunteer recruitment, training, and management. VOLUNTAS: International Journal of Voluntary and Nonprofit Organizations, 26(5), 2104-2129.
Request Removal
If you are the original author of this essay and no longer wish to have it published on the customtermpaperwriting.org website, please click below to request its removal: