B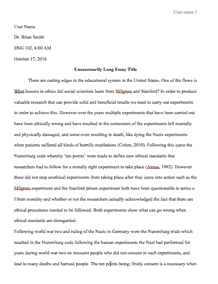 University/College: 
Boston College
This essay has been submitted by a student. This is not an example of the work written by our professional essay writers.
The current age, where advances information and technology have taken root from a global perspective, has subjected an immense transformation in globalization. Any country, whether developed or underdeveloped has the potential of extending from the domestic market whereby both the human and local resources are likely to get portions of resources from the global market. Globalization has made it possible for various economies to integrate into the international market by which most countries have experienced significant developments. Outsourcing has become a norm whereby individuals from various countries acquire opportunities to practice and acquire new skills from developed countries. Globalization puts into view the need for common laws, business patterns and international relations whereby countries are expected to behave in certain standards to promote stability. It can be perceived that the background formed by globalization, virtually sets aside the physical set-up of the business market of a country. It is due to the complex globalization setting and the rapid changes in information and technology that I find it necessary to apply for a masters program in IT in the business program. I purpose to comprehend the foundations and the networks which are affiliated to the international market and the impact of technology on international and national business policies. My academic experience, interpersonal skills and the desire to expand my IT knowledge to the business world indicate my interest in applying for the masters degree.
My undergraduate program in information and technology (IT) has enriched my mind with practical experience, acute insights in addition to being open-minded when handling tasks which are associated with my career. I was among the top students in my class in both academics and extracurricular activities. I engaged in various leadership roles, IT projects and took part in environmental activities. My inquisitive nature made me associate more with my lecturers in which I gained plenty of understanding in IT and its application in real life situations. My interest in IT began when I was in high school whereby I would take interest on how machines operate and later in the software associated with managing information systems. During my undergraduate program, some of the covered areas included mobile computing, data analytics, cyber security and cloud computing. Some of the projects that I was exposed to include; environmental modeling, vaccine research, and human genome project.
I view myself as a versatile individual when it comes to learning new skills and interacting with people from various backgrounds. My internship during my undergraduate program allowed me to interact with people from diverse ethnic groups, religion, gender and so forth. I learned that there is the need for appreciating each other particularly since the interaction facilitates the acquisition of new information in addition to adequate communication skills.
For my interpersonal skills, I believe that I have efficient communication skills, leadership skills, in addition to easily adapting in either a formal or informal setting. As per the reviews that I obtained from my instructors and classmates during my undergraduate program, I consider myself as empathetic, a good listener, a good negotiator, a problem solver, and fluent when it comes to my verbal skills. For my leadership skills, I took part in conducting several projects and organizing teams during my undergraduate program. From the activities, I learned what it meant to be a good leader. Some of the qualities of a good leader include; serving others, focusing on teamwork, accepting corrections, reliable and efficient, innovative, exhibit fairness, discourages favoritism and motivates others to achieve respective goals and objectives. I hope to apply these qualities and skills in both my studies and my profession. I also believe in hard work and commitment and the need for maintaining honesty in ones work and when forming social relationships.
One of the aspects that interest me in academics is engaging in research. I view it as a fundamental action in every profession due to its various roles. Research makes it possible to identify new ideas and information and also promotes innovation. It also makes it possible to make improvements in various fields to ensure effectiveness and efficiency. The field of information and technology and business keeps on advancing which implies that plenty of research is necessary. New systems and methods of interaction keep on being developed in addition to increasing in cybercrimes. Therefore, research is essential in making more advancements and protecting the public from crimes associated with information technology. During my undergraduate program, I learned various skills regarding research particularly on the organization of the research paper, the research instruments, field work and interpreting data. Therefore, I am quite aware of the basics associated with research and hence capable of engaging in research activities during my masters program.
My future career aspirations include to become a computing professional, to employ IT skills in the field of business, and to empower others who are interested in the field to pursue it and engage in various research endeavours. I believe pursuing a masters program in IT and business will open up more opportunities with regards to my professional development. I hope to acquire more knowledge and skills in IT and be able to make significant differences in the business market. As stated earlier, globalization has made it possible for various economies to integrate into the international market by which most countries have experienced significant developments. These imply that there is a lot to be done when it comes to managing and protecting the IT systems which are affiliated to the international market. I also hope to establish an IT company that deals with developing software that protects systems from cyber-attacks.
I believe that acquiring more knowledge in a field of interest is relevant to both an individual and the associated profession. Furthermore, acquiring the knowledge in an esteemed institution is a bonus for ones career and hence the interest in pursuing the degree program in your institution. I am certain that I will gain a lot from the program and be able to apply what I have learned in the workplace.
Request Removal
If you are the original author of this essay and no longer wish to have it published on the customtermpaperwriting.org website, please click below to request its removal: