B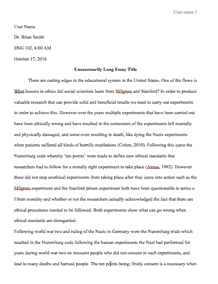 University/College: 
George Washington University
Type of paper: 
Personal statement
This essay has been submitted by a student. This is not an example of the work written by our professional essay writers.
I can still remember the fateful day of 25th October 2007 when my best friend succumbed to a fatal illness. A few months before on March, we had spent time talking our future dreams and ambitions. We had talked about our life goals and as a great friend, he had told me his ambition was to become a business magnate and have mansions all over the world. He talked about getting married in Dubai. He talked about writing the next chapter of world history and leaving multiple legacies in his lifetime. I shared similar ambitions. Little did know that my friend would never make it past that year. On 25th October of that black year, here I was staring helplessly at my friend writhing in pain and anguish. He had been diagnosed with a highly advanced cancer of the spleen on May. And he had made him past the two months that an oncologist had given him to live. We stared on helplessly until with his parents until he breathed his last. And everybody burst into tears. Today, I can still see his poor mother letting out that desperate muffled cry. Out of that day, my ambition to study medicine was born. Who else was going to find the cure for cancer other than me? How could some of these illnesses be so cruel?
My quest to join medical school that was imparted on me after I lost my friend to cancer has increasingly become strong. I am always fascinated by how the human body works. Talk about the human brain, so complex that nothing else ever built can compare to it. Talk about human physiology, talk about neurology- how on earth were all the intricate blood conduits in the body designed? How do the arteries communicate with the veins and how do the veins communicate with the capillaries? Doesnt it seem like magic when I cut myself with a razor and a few days later my wound is completely healed? How does the body defense mechanism fight the illnesses? Cant these defense mechanisms be fortified to withstand attacks from lethal viruses such as AIDS, Marburg and H1N1 and Mers viruses? These are some of the mysteries I am yet to unravel when I join medical school.
I have always encountered several obstacles in my quest to become a medical student. However, I often find solutions to circumvent these obstacles by working hard and trusting in God. For example, I worked so hard to graduate from a community college with an associate degree in science since I believed this would act as a stepping stone for me to join med school. Ever since, I have always appreciated the power of in-depth studies- a technique I am yet to replicate when I become a medical student.
My ambition to become a doctor is mainly inclined towards community service. I have to give something back to my community. I know the best gift they would ever get from me is getting my services as a doctor for a life time. This is the reason why I have always volunteered with the American Red Cross and have already undergone training on disaster management. The world has so many problems and I am willing to be part of the solution. At least by becoming a doctor, I would make the world a better place to live in. I am afraid I would never become a doctor if I am not granted admission to join medical school.
Request Removal
If you are the original author of this essay and no longer wish to have it published on the customtermpaperwriting.org website, please click below to request its removal: