B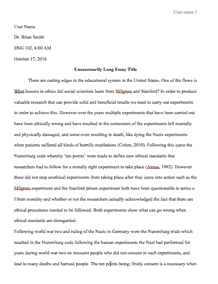 University/College: 
University of Richmond
Type of paper: 
Critical thinking
This essay has been submitted by a student. This is not an example of the work written by our professional essay writers.
Nestle is a profit making organization that has more than 2000 brands distributed globally. It also has local favorites and is easily found in 191 countries around the globe (Nestle, 2001). It is a Swiss company dealing with food and beverages. Even though the company is present in many countries, it is headquartered in Vevey, Switzerland. The main locations that were formed during the inception of the company are Middle East, Europe, and North America and even though the company has spread its wings since 1946, these zones remain to have the highest number of consumers according to Yusuf, N. (2014). Like any other organization, Nestle has a purpose which is ensuring quality life and a healthy future for its customers.
Triggering Event that Might Signal Need for Change
Consumer tastes change as time change, especially regarding foods and beverages. Companies like Nestle that have their profit margins substantially inclined on food production should put nutrition and health products on the market. People love sweet things, but as they grow old, they tend to cut back on sugar. Countries like UK and Ireland have a high policy on the level of sugar on products. Almost every brand made by Nestle has a high percentage of sugar. KitKat and Aero chocolate bars contain a higher percentage of sugar and artificial ingredients that pose a health problem to many consumers in the USA and Europe. The chart below shows the levels of sugar each type of chocolate contains.
SWOT Analysis.
a. Strengths
Firstly, Nestle has an excellent development and research capability that is unmatched by any other company. In 2015, Nestle spent an approximate of $1.6 billion on R&D while their rivals, Coca-Cola spent 0%. Contributing to its R&D capabilities is the company's extensive network that comprises of 40 R&D facilities (Neoh, Loon, Adachi, & Furuta., 2016). Again, the plants have thousands of staff working in these facilities, and this gives them an advantage in competition.
Secondly, Nestle is the largest food production company in the world sells its brands in 200 countries which is almost the whole world. The presence of a strong geographical establishment gives it an advantage over the competitors. It has thus established its operations in Americas, Middle East, Europe, North Africa, Asia and the Sub-Saharan Africa. America produces 28.6% of the total revenue and yet it's the biggest market. Nestle has 60% of the market share as shown on the right. Market Share 2016 
b. Weaknesses
Nestle has faced criticism over child labor, high water usage, and contaminated food. The company is allegedly using water in California uncontrollably to make their bottled water product, and the ordeal is slapping the State with drought. California Governor Jerry Brown issued an executive order to cut about 25% of water usage by companies. This order poses a serious production problem for Nestle.
With many company brands sold all over the world, Nestle has to recall products despite the strict food control measures. In India, Nestle recalled 37,000 tons of Maggi noodles that it had to destroy. The implication was an immense loss and damaged brand reputation. Similarly, the company recently recalled glass-contaminated dishes in the US which affected its publicity.
c. Opportunities
The many brands under Nestle give the company many opportunities. We understand the culture is different in the Middle East and that coffee drinking tradition is from the Westerners (Mellahi, Demirbag, & Riddle, 2011). In this case, during its inception, Nestle did not have many coffee drinkers in the Middle East, but that has changed with time (Yusuf, 2014). Many young imitate the traditions of the West and thus prefer to take coffee. This has been one of the big opportunities in the market distribution for Nestle this year. Now, the Nestle coffee companies in the Middle East can expand their productions to meet the growing market (Alharbi & Sigh, 2013).
Figure 3. Food Startup Consumer Survey as done by Foodconnect USA0
Small food startups such as ChefDay, Blue Apron, and Plated are coming up, and after their inception in 2015, the business made $5.5 million which is a clear indication that consumers support the idea  (Mindrut, Sabin, Manolica, & Roman, 2015). The startups provide ideas for delivering food, new meal kits and next-generation drinks and food. Currently, established brands are not making profits, and this presents an opportunity to Nestle. The company can kick-up its investments in such startups that will help in increasing
sales.
d. Threats. One of the biggest threats to Nestle is competition. There is an existence of direct competition in the market. In the US, Starbucks and Maxwell house pose a significant threat to the company. In India, there is Bru, which is the leading supplier of coffee in the vast market of India (Mindrut, Sabin, Manolica, & Roman, 2015). This is presenting a great threat and giving Nestle a hard time in the market. Moreover, there are other competitors in other countries all over the world that are growing each day, and it is making the competition intense.
Figure 4. Comparison of Production in Coffee Makers in India based on Quantity, Nutrition, and Fat by Financial Express 2017
The second threat is from the cultivation of cocoa. Nestle bases its products from cocoa. However, farmers are having a hard time producing and selling their produce. This is due to changes in climate due to global warming and the disadvantages of an imbalanced economy (Carvalho, Barbosa, & al., 2015). Moreover, some of these cocoas producing countries might cut the export amount due to government policies.
Plan to Implement the Change
i. Creation of urgency and vision.
Change is successful only if the whole company wants it. This part outlines a clear the staff can easily understand and remember (Bryson, 2011). The change will be important for Nestle in that; it will enable them to stay atop in the competitive market and at the same time offer healthy foods as stipulated in the company's core principles. Employees are expected to uphold the change both physically and mentally if it is to be met. Working in groups and being ready for change is the first step for Nestle. A vision like taking care of the health state of our customers is short and memorable.
ii. Removal of obstacles.
This stage comes after the intense promotion of the new vision. Now that employees are ready to work for a change and betterment of the company put up a structure for change and be watchful of any barriers. For instance, if the current staff is not enough or qualified enough hire experts or change leader who can affect the change (Spector, 2013). Nestle can employ scientists to help in coming up with ingredients and ratios that dont damage the taste but eliminate the health issues. Moreover, be vigilant of any staff that is resisting the change. If they exist, help them work through adopting by communicating the vision and need of change over and over.
iii. Objectives and long-term wins.
Outline small and long-term goals. It is vital that the staff feel successful in every step of the way. Within short periods of a month or even a year of the change process, have small and quick achievements that the staff can see and be proud of (Hanan Esmail, 2015). For instance, in the selling of the newly redesigned chocolate bars, Nestle can show the sales they have achieved in one month to the employees to motivate them. A short-term objective for Nestle would be ensuring that customers in the UK and Ireland get to love the new chocolates with less sugar. After short-term wins, the big term goal; increase the sales of chocolates to retake the market, would be easily achieved.
iv. Anchor change in company culture.
The vision of the change is duplicated by Nestles logo; Good Food Good Life. The change is based on reducing sugar levels in KitKat to cater for nutritional and health needs of customers. New employees entering the company should be taught about the legacy and talk achievements made so far since the change was put into motion (Schneider, Brief, & Guzzo, 1996).
Strategies to sustain gain.1. Organization Capabilities
These are processes that a firm can use strategically to deliver good services to customers. It is important to know the capabilities of a company, and this is only possible if one can assess the services of the company from within the walls. For instance, Nestle has the capability of venturing into new markets. To maintain the gain, Nestle should capitalize on inventing new products like quick food and putting them on the market because thats their capability.
2. Performance Management
What matters at this stage is to understand what is to be measured (De Vries & Poll., 2016). The relationship between performance and profit growth should be closely monitored to pin out where the problem if be, is emanating from. If the customers stay loyal upon launching of new products, then schedules of when the measurement will be done should be drawn out. When Nestle reduces sugar in chocolate, use of scorecards is advisable to monitor day-to-day performance of the staff. The performance management should be from the top management to middle and then lower management.
3. Leadership
Nestle performance control plan. It shows the simple steps towards sustaining gain
Leaders influence actions and attitude of workers in a company. Leaders help colleagues understand why they should perfect what they do and why the companys success is based on continued deliverance of quality products to the customers (Nadler, 1995). If a company wants to retain its gain, it should have a leader who is effective. Leaders who can influence and come up with marketing and innovative strategies are an important ingredient to a successful company (Bhattacharya, 2016). In this regard, Nestle has done quite well by announcing that it is going to establish new leadership effective by January 2018. Fresh minds bring about sustainability and the appointment of new CEO by Nestle is going to aid keep the company at the top. The role of leadership in sustaining gain is shown in the figure below.
Request Removal
If you are the original author of this essay and no longer wish to have it published on the customtermpaperwriting.org website, please click below to request its removal: