B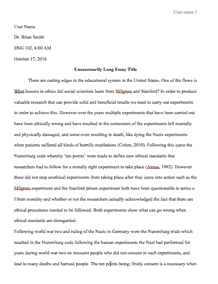 University/College: 
Middlebury College
This essay has been submitted by a student. This is not an example of the work written by our professional essay writers.
Mackies at Taypack has become an internationally recognized company since its entry to the international market in 2010. The company was established in 2009, and it is based in Scotland (Manners-Bell 2014, p. 26). A year after it was formed, the company began to expand its domestic market by exporting crisps to other countries. This was prompted by a growing demand for crisps in the international markets. As a company targeting to expand its revenue, we saw this as an appropriate opportunity to begin exporting and become the first Scottish manufacturer of crisps to target international markets.
Despite our breakthrough into different markets around the world, a deeper analysis and applications of the essential macro-environmental factors are required to be carried out further to understand how these factors affect Mackie's Crisps and international business operations. These factors represent the external forces and International Human Resource Management IHRM) approaches that need to be taken into consideration by the company to improve its penetration and management of emerging markets.
Macro-environmental Factors
The macro-environmental factors that the company faces are discussed under a model known as the PESTEL analysis, an abbreviation that stands for political, economic, social, technological, environmental and legal factors (Michael 2008, p. 8) These are the factors that define the external macro environment which Mackies at Taypack operates. These are the factors that lie outside the control of the company.
Each of these factors is assessed on how it affects the sale of Mackies Crisps in the global markets. These factors are external to the organization and define the market suitability.
Political Factors
Political factors are essentially the laws and policies formulated by the government of a given country. Analysis of these factors helps businesses to determine government stability and potential incidence of corruption that negatively affects marketing and sale of crisps in foreign markets. Both domestic and international organizations are expected to abide by these laws. They help guide the operations of every business activity and can only be amended by political parties.
Since our company ventured into the international markets, analysis of the political environment has revealed the potential challenges that need to be addressed in these markets. In our analysis, we have found out that the major political challenges facing emerging markets include tax policy, environmental law, tariffs, labor law, unequal distribution of resources and political stability (Solmaz and Sanjani 2015, p.24).
The restrictions imposed on foreign goods by different countries have affected the delivery and sales of Mackies Crisps. Because of these restrictions we have had to adapt our products to align with the specific regulations set in those countries. For instance, we had to change our Aberdeen Angus seasoning for the Canadian and US markets to a vegetarian version as directed by the prescribed legislations in these countries. By putting into consideration the political climate of a given country, the production process and packaging of our crisps have had to change to adapt to the required political needs in foreign markets.
Economic Factors
The external economic factors that affect the management of international business operations include interest rates, inflation rate, economic growth, and rates of exchange (Mullins and Walker 2013, p.19). Since our entry into international markets, we have observed that this factor has greatly influenced our operations concerning how we make decisions on which favorable destination to invest. For instance, the interests' rates of a given country influence borrowing and lending of money from financial institutions, and thus this will dictate the extent to which our company would expand and grow. The established economies in the developed countries in Europe and North America offer a lucrative deal for Mackie's at Taypack due to improved purchasing power, urbanization, and high population growth. Mackie's at Taypack strategy lies in exploiting these potential markets. We have made it our top priority to explore and target these markets.
Social Factors
Part of Mackies at Taypack international strategy is to incorporate the foreign social factors, which include cultural aspects, age distribution, and health consciousness. This is because the social set up of a given country influences the demand for products. For instance, the developed countries prefer high-quality crisps that are processed by recognized international companies. Mackies at Taypack has become a popular brand having exported ice-cream in different international markets for a long time. The crisps are highly demanded in the UK and many countries in North America for its improved health standards (Cavusgil et al. 2015, p. 18). People of all age groups like crisps products because they are processed using a gentle cooking technique that protects the quality and flavor to maintain its fresh potato taste, great crunch, and dry texture.
Technological Factors
Technological factors affect the production and distribution of Crisps products. With improved technology, the company has adopted the most recent and highly effective cooking, and processing equipment's that maintain quality as well ensures production of large of quantities of Crisps within a short period. Also, the company has leveraged the use of technology to increase exports to foreign countries. For instance, the use of e-commerce has increased our exports to the Chinese market. Most consumers from China prefer buying a lot more foreign products online than other countries.
Legal Factors
The major legal factor considered by Mackies at Taypack includes health and safety law. The company ensures it adheres to the legal laws of a given country before commencing its operations. For instance, the company must meet the legal regulations and rules of safety on food products and recycle packaging materials. This legal obligation is quite stringent in the European Union in comparison to other countries like growing economies of South America, China, and India. Therefore Mackie's at Taypack internalization strategy has had to incorporate and adhere to these legal policies to avoid paying heavy fines and tarnishing its reputation upon its breach.
Entry and Management of an Emerging Market
In a bid to improve, its international presence the company seeks to explore the South African market. This will be the first entry point to African continent where the company has not exported before any of its products. South Africa is an emerging market owing to its stable economy and large population. The improved infrastructural amenities such as roads will aid the delivery and management of crisps products.
Mackies at Taypack will have to explore the best possible International Human Resource Management (IHRM) approach that is suitable and align with the philosophy of the company. IHRM is an essential concept that every company intending to engage in export business must consider. It reflects the corporate management philosophy of a company that determines how it views the world in relation to itself as well as how it wants to manage human resources in foreign countries (Kang and Shen 2017, p. 14). Different companies adopt unique approaches that range from the ethnocentric, polycentric, regiocentric and geocentric approach. These four approaches all relate to staffing decisions that companies have to make to fulfill and develop effective human resource capabilities that can function within an international framework.
The first approach referred to as ethnocentric, hinges on the allocation of staff from parent country to occupy a key position in a foreign country of interest. Based on this approach the sale and distribution of products in a new emerging market is assumed to be managed efficiently by the experienced staff from the parent country or the host country (Martinez-Lucio 2014, p. 12).
The second approach known as polycentric relies on domestic professionals to manage and operate the business activities of a foreign company. However, the business operations at the parent country are reserved for the experienced employees of the company (De Melo 2015, p. 17). With this approach companies view each subsidiary to possess a certain degree of autonomy especially when making decisions affecting the market of interest.
The third approach is geocentric. In this approach, an international business takes a global consideration in its operations by viewing the subsidiaries and its branches in foreign countries alongside its operations in the parent country as one enterprise with no significant differences (Martocchio 2015, p. 8). With this approach, the employment and allocation of positions is carried out without considering the nationality of the applicants. As opposed to closing out competent staff for being of a different nationality, companies using this approach employ only those individuals with the best talent to the core team.
The fourth approach is regiocentric. In this approach, an international company is required to manage and conduct its operations regionally. The coordination and communication are done within a given a region by employing the use of a wider pool of managers, however, in a limited manner, unlike the geocentric approach (Truss et al., 2012, p. 17). With this approach, business operations are subdivided based on geographical regions.
In light of these four approaches, polycentric is the best approach to explore the South African market that largely requires host country nationals to communicate and market crisps products to the local consumers. By employing host country employees, Mackies at Taypack will eliminate the potential language barriers that parent country nationals would encounter in their attempt to understand the South African culture and thus mount an effective marketing of the products.
Through the help of South African employees, the company would develop a generic strategy that incorporates the differentiation competitive advantage strategy, which strives to be unique in the industry linked with other dimensions that are highly regarded by the customers. They will be able to choose more than one feature which customers from diverse backgrounds identify as important, and in effect places it to attain those requirements. This type of competitive advantage model will receive a premium price for its uniqueness.
The focus is the general strategy that targets to settle on the option of a narrow competitive framework operating inside the South African market. The managers and distributors regulating the focus must be the locals or residents of South Africa so they may tailor effectively this strategy to adapt and operate well in this selected market.
How Mackie's Crisps might adjust its Management Style and Approach
The company should leave its marketing plan to an internationally accredited organization based in Scotland to link and partner with distributors in South Africa. For this to be successful, I highly recommend the Scottish Enterprise and Scottish Development International to carry out export on behalf of the company. This agency is highly experienced and understands well the pros and cons of different routes used to enter new markets. They will easily identify the right partner who will then package and label well the crisps packs to reflect the national culture as well as the preferred taste of South Africa consumers.
Understanding and applying the best management style and approach that incorporate the participation of South African distributors is an essential prerequi...
Request Removal
If you are the original author of this essay and no longer wish to have it published on the customtermpaperwriting.org website, please click below to request its removal: