B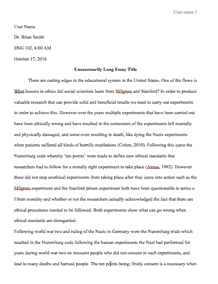 University/College: 
Wesleyan University
Type of paper: 
Thesis statement
This essay has been submitted by a student. This is not an example of the work written by our professional essay writers.
Abstract
The recent decades have seen money transfer develop at a heightened rate. In addition to seeking more efficient ways of making money, individuals across the world have endeavored to find better ways of transferring money at faster, secure, and more efficient rates. Furthermore, in light of the increased rate of globalization, the number of immigrants across the world has increased. The expanded number of migrants are always seeking ways to transfer portions of their earnings to their families back home. More often than not, these immigrants have ended up using illegal ways to transfer money to avoid the high costs involved. Consequently, European and American nations have dependably endeavored to put in place stringent regulatory measures in light of the immense criminal activities. Consequently, this realization necessitated a framework that would implore most if not all individuals in general and immigrants in particular, to use legal ways of transferring money. Along these lines, quality service and customer satisfaction becomes imperative. Customer satisfaction succinctly measures the degree by which an underlying company meets or surpasses the customers needs. This research paper, therefore, sets out to explore the impact of quality service and customer satisfaction in money transfer business on immigrants use of legal means with a specific focus on Ghanaian residents in Hannover, Germany.
Chapter 1: Introduction
Today, as businesses strive to remain relevant in light of the predominant competition, provision of quality services is of central significance for any monetary venture. The present day competitive environment necessitates cutting-edge service provision and customer satisfaction. Moreover, most products in notable domains such as the banking sector have progressively grown to be synonymous to commodities, quality of service. According to Leeds (1992), numerous customers were recorded to shift banks citing poor services. As a result, the aspect and comprehension of customer satisfaction has interested an array of researchers and experts given the imperative role that customers play (Tam, 2004). Customer satisfaction, therefore, is an outcome of buy and utilize emanating from the purchasers' assessment of the expenses of the product or service in connection to the foreseen outcomes. It is additionally characterized along the lines of an emotional expression that more often than not emerges from an assessment of a specific product or service (Westbrook, 1981). The first school of thought is founded on the way that fulfillment is resolved through a psychological method by contrasting what customers forego to acquire a product or a service. The second viewpoint on customer satisfaction takes fulfillment as a passionate feeling that stems amid the procedure of assessment (Tam, 2004). Thus, customer satisfaction can be plausibly characterized as an emotional reaction, driven by an intellectual procedure of evaluating a product or a service against the underlying costs and expenses that the buyer gives up in the process (Woodruff et al. 1991). Subsequently, customer satisfaction accelerates the measure of how products and services meet the underlying needs, making it a key performance pointer in business realms. Ordinarily, service organization screen and analyze the satisfaction level of customers on a progressing system by utilizing diverse scales to quantify the level of customer satisfaction which is mostly in view of services provided.
Quality service provision and customer satisfaction and customer loyalty have now been perceived as significant parts for achievement and survival in today's competitive markets. Extensive research further underpins significant relationship between organization's execution and level of fulfillment announced by customers. Therefore, it is contended that customer satisfaction should be viewed as a definitive objective for all organizations. Pragmatic case studies and research have upheld that customer satisfaction decreases the probability of absconding or potentially is emphatically related with retention and customer loyalty (Oliver, 2009).
1.2 Background
Today, business is characterized by heightened competition making the markets more aggressive and testing than ever before. With these multidimensional difficulties and the prevalent globalization, business firms are compelled to restructure their products and services as well as their business and marketing frameworks to enhance service quality and remain relevant on the global spectrum. Thus, customer service plays an imperative role and is considered to an essential component of any feature of industry as it characterizes the eventual fate of any association. The dynamic advances in innovation based frameworks identified with the internet are prompting principal courses on how diverse associations cooperate. The same case applies for the connection of an association with its customers. In various service enterprises, the connection between consumer satisfaction and service quality credits have been hard to recognize in light of the fact that service quality is elusive and not easily quantifiable (Guo, Duff, & Hair, 2008). In light of the comprehension of the nature of service quality, it becomes rather challenging for the organizations to dissect how the customers view and assess the sought-after result of the service quality.
Subsequently, the money transfer business is classic example of such a service industry. The industry, has been characterized by rapid innovations and an uphill development patterns that has seen the onset of remarkable advancements. These advancements have revolutionized the ease with which people across the world transfer funds. Along these lines, immigrants account for the greater percentage of money transfer users. In the United Kingdom, the region acts as a significant sender and transmitter of remittances (Vargas-Silva, 2016). For instance, evaluated measures of remittances sent from the UK in 2014 change broadly from 1.5 billion to 16.5 billion (Vargas-Silva, 2016). In any case, every principle data sources concur that the UK is one of the main ten remittances sending nations in the world. The region represents 15% of remittances to Pakistan. Here, the cost of remitting from the UK differs across destination countries and forms of money transfer utilized. The significant money exchange service providers such as Western Union and MoneyGram ordinarily charge up to 10% of the aggregate sum transferred. Be that as it may, there lacks sufficient data and information on the qualities of remitters in the UK, including attributes such as pay levels and welfare program support. A few reviews propose that there are ethnic contrasts in remittance conduct in the United Kingdom.
Following, the end of foreign trade controls in the UK in the late 1970s, there has been no official component for recording global fiscal exchanges including the volume, destinations, and utilization of remittances from the UK (World Bank, 2015). The UK Office for National Statistics (ONS) does not distribute assessments of remittances to and from the region. Remittance streams are likewise hard to get hold of and illustrate in totality. Informal exchanges such as funds cash sent with visiting family members and friends may represent a critical bit of remittances making it hard to record the streams. Subsequently, there are a few wellsprings of remittances information. One ordinarily utilize wellspring of data is the World Bank Annual Remittance Data illustrated below. The information illustrates that remittance outflows from the UK was approximately GPB 1.5 billion in 2014. It is practically apparent that these estimates of remittances are lower than the genuine measure of streams. Diverse techniques for assessing remittances to the UK recommend higher measures of money send to other nations. For example, Eurostat puts remittance outflows from the UK at GBP 5.3 billion (Vargas-Silva, 2016). The 2016 World Bank Migration Remittances Factbook puts the sum at around GBP 7 billion, while information from the World Bank Bilateral Settlements Matrix proposes that settlements surges to the UK are near GBP 16.5 billion (Vargas-Silva, 2016). The diverse sources reliably indicate the UK as one of the main 10 settlements sending nations on the planet. The World Bank Migration Remittances Factbook proposes that it involves the tenth position, while the World Bank Bilateral Remittances Matrix recommends it involves the fourth place. The two sources harmonize on the way that the primary goals of remittances from the UK are Nigeria and India. The World Bank Annual Remittances Data demonstrates that remittances to the UK in 2014 achieved GBP 1.1 billion and represented 0.1% of UK GDP (World Bank, 2015). Similar to the case with remittance outflows, it is likely that the inflows are likewise thought little of in various datasets. The World Bank Migration Remittances Factbook puts the sum at 3.04 billion (Vargas-Silva, 2016).
Table 1: Remittances from the United Kingdom in 2015
Source Remittances ( Billion)
World Bank 1.5
Eurostat 5.3
World Bank Migration Remittances Factbook 7.0
World Bank Bilateral Remittances Factbook 16.5
Source: (Vargas-Silva, 2016)1.3 Problem StatementCustomer satisfaction measures the extent by which a company meets or exceeds clientsneeds. A happy customer is loyal to a particular brand and is likely to recommend it to other customers (Lee, 2013). Although service cannot be quantified, the attitude and the means of delivering the services is what the consumer regards as exceptional or mediocre (Lee 2013).Therefore, customer satisfaction should be at the core of every business with constant attempt toimprove service delivery and meet the customer at their needs. Thus, there is a domineering need to focus on service and customer satisfaction in the money transfer business with the aim of offering recommendations on how they can enhance their efficiency by concentrating on their client and attracting new customers.
1.4 Justification of Research TopicThis research will be useful for institutions such as Banks, Western Union Money Transfers, World Remit, RIA, and MoneyGram wishing to increase their customer base. Research shows that customers satisfaction is based on the perception they have on a company and the benefit that they ob...
Request Removal
If you are the original author of this essay and no longer wish to have it published on the customtermpaperwriting.org website, please click below to request its removal: