B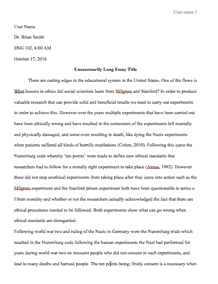 University/College: 
Carnegie Mellon University
Type of paper: 
Personal statement
This essay has been submitted by a student. This is not an example of the work written by our professional essay writers.
Hard work is the key to success it is an axiom that most of us are familiar with, but also establishing and recognizing relationships and connections are key to success. I developed my passion for public relations (PR) when I was pursuing my undergraduate studies in Jain University, where I majored in Business Management. Also, my father was my mentor who helped me in deciding my majors and shared his knowledge and experience as a CEO of his company, which were significant in shaping my thoughts. He became an inspiration to me and I desire following his footsteps. Later on, I thought of a need to boost my confidence and increase my career opportunities. I decided to pursue an MBA Programme at the ICFAI business school in Hyderabad. Believing that the MBA will provide me with requisite skills that I needed, only to realize the Programme did not meet my desires. I decided to go back to the drawing board and introspectively decide on my way forward.
I decided to try pursuing something related to the liberal arts which would allow me to explore my creative side. I became interested in a graduate course in Media and Communications at Christ University. I was able to learn ideas on power of print and electronic media and I acquired prowess in making critical analysis as well as broadcasting information to the world which influenced peoples opinions. I hosted my first weekly radio show covering campus news, current affairs, major events that occur in the city and radio dramas. As part of the virtual campus tour on the universitys website, I interviewed faculty and students from various departments to highlight their curriculum and relevance as well as pose questions that a prospective student might be interested to know the answers to. I was selected to be the art director for a drama titled Death arsis which explored the plight of poor a single woman who resorted to prostitution to feed her family. From content creation, editing and presenting to a large audience to familiarizing myself with tools such as Quirk Express and Corel Draw, these activities allowed me to explore my writing, speaking and presentation skills in a way I had never done before.
After my course completion, I began working as a PR consultant for a firm known as Aim High Consulting, where I was tasked with the responsibility of handling LivSpace, the startup specializing in customized home, and interior designing with a strong online presence, it made me appreciate PR more. My next big opportunity was with Zeno Communication, a Daniel J. Edeiman company, where I had the privilege of working with international and domestic brands like Nike, Lenovo, Breitling, Amagi, Wildcraft and Luxotica. I started building my successful career, and then later on, my life took an exciting turn last year when I got married to my fiancee who lives in Chicago. Both my husband and I, were not naive to disregard the significant cultural differences between India and US; feeling the pulse of the masses is the key requirement to developing an effective PR strategy and I would have to do that to an audience with a different mindset than what I was used to. Although, I still felt that I needed to understand how the media operates in the US before resuming my career. Thats when I decided to do a graduate course focusing on core PR strategies, advertising and media relations, which would help me revive it in the USA as well as give an opportunity to experience a different country.
I choose Depaul Universitys PRAD program for two reasons.
I was starting a new life of my life in Chicago hence needed a school in the city, but more importantly, I wanted to attend a school which not only had a robust academic program but was also well respected and recognized in the industry.
The PRAD program has a well-rounded curriculum focusing on foundational courses, creative processes, and data analysis such as; a holistic approach which will empower me to contribute to and manage multiple facets of projects.
I strongly believe that DePaul will be a momentous step in my journey to achieve professional excellence and in my endeavor to attain Thomas Jefferson's pursuit of Happiness
Request Removal
If you are the original author of this essay and no longer wish to have it published on the customtermpaperwriting.org website, please click below to request its removal: