B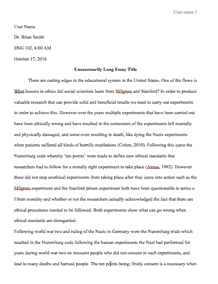 University/College: 
Vanderbilt University
This essay has been submitted by a student. This is not an example of the work written by our professional essay writers.
Market commonality concerns the number of markets with which a company and its competitor are jointly involved and the extent of the significance of the individual markets to each (Markman, Gianiodis & Panagopoulos, 2016). Notably, organizations with high market commonality are direct and mutually acknowledged competitors. V and Red Bull are brands of energy drinks based in New Zealand and Australia respectively. V is the number one energy brand in New Zealand but with market presence in Australia, United Kingdom, the United States and Africa. The New Zealanders have embraced it, which accords it real popularity in the domestic market. On the other hand, Red Bull is a multinational brand with the highest market share of energy drink in the world, which gives it a global popularity. However, the energy drink industry is facing tremendous competition where different entities use unique marketing strategies to achieve customer satisfaction and loyalty. Therefore, for V to attain the global level of Red Bull, it has to overcome the current competition.
Resource Similarity between V and Red Bull
Resource similarity entails the degree to which a companys resources are comparable to a competitors regarding type and amount (Kozlenkova, Samaha & Palmatier, 2014). Notably, V and Red Bull are similar products. V has a market share of approximately 60% in New Zealand and around 42% in Australia, which makes it the most popular energy drink in both countries. On the other hand, Red Bull has the highest market share in the world with a record of 5.387 billion cans sold in 2013. Another resource competition between the two brands is that they package the drink in similar aluminum cans and use same key ingredients to manufacture the energy drinks. Most of these resources are acquired domestically, which makes it a resource commonality.
Interfirm Rivalry between V and Red Bull
Evidently, from the analyses above, V will start an interfirm rivalry with Red Bull. Jackson et al. (2014) defines interfirm rivalry as the extent to which companies in the same sector put pressure on each other, which limits their profit potential. The strength of competition differs from one market to another, which applies to both global and domestic markets (Hollensen, 2015). Therefore, two entities operating in the same sector will compete for both customers and resources. The competition motivates the companies to re-examine their cost structures and remove inefficiencies in the marketing systems. Moreover, the strength of competition between rivals dictates how the new corporation will navigate the market.
The domestic brand, V, will initiate an Interfirm rivalry to the global brand, Red Bull. The background of this Interfirm sector is that both brands will depend solely on domestic customers from New Zealand. Therefore, both entities will have to use various marketing strategies to maximize their profits (Hollensen, 2015). Similarly, a rivalry will occur regarding their resources. Furthermore, competitor analysis shows that entities operating in the same sector compete for both the target consumer and the resources utilized to run the organization (Markman, Gianiodis & Panagopoulos, 2016). In this case, the key ingredients sourced from the local New Zealand market presents a competition between the brands. Additionally, the brands compete for the raw materials used to manufacture the aluminum cans used in packaging the energy drinks. Consequently, V will have to present an Interfirm rivalry on Red Bull to achieve profit maximization.
References
Hollensen, S. (2015). Marketing management: A relationship approach. Pearson Education.
Jackson, W. T., Nelson, T., Gao, L., Krug, J. A., & Wright, P. (2014). Determinants of Interfirm Rivalry or Cooperation: Implications for Management. Academy of Strategic Management Journal, 13(1), 113.
Kozlenkova, I. V., Samaha, S. A., & Palmatier, R. W. (2014). Resource-based theory in marketing. Journal of the Academy of Marketing Science, 42(1), 1-21.
Markman, G., Gianiodis, P., & Panagopoulos, A. (2016). Factor Market Rivalry and Inter-Industry Competitive Dynamics (No. 1611).
Request Removal
If you are the original author of this essay and no longer wish to have it published on the customtermpaperwriting.org website, please click below to request its removal: