B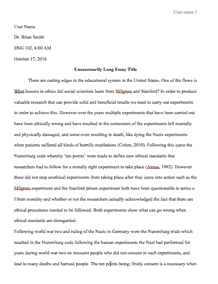 University/College: 
Sewanee University of the South
Type of paper: 
Business plan
This essay has been submitted by a student. This is not an example of the work written by our professional essay writers.
The objective of assessment of diabetes to the elderly people will include physical assessment with entails the mobility, physical activity and nutritional assessment. The others involve in include the neurological assessment and psychosocial assessment.
The physical assessment looks at the ophthalmic which is the higher rates of glaucoma, cataracts and macular degeneration. The physical assessment also entails dexterity and coordination which looks at the history of injurious falls, the mobility and physical activity that entails the fat mass, bone mass, lean body mass among others. According to Lignalli (2009) the nutritional assessment in turn also looks at the meal planning consideration, mobility issues, preferences and lifestyle changes. Other areas looked into in the nutritional assessment include malnutrition, depression, cognitive impairment, nutritional status and gastrointestinal tract. The neurological assessment looks at the heart, incontinence, protective sensation, body temperature regulation, sexual function and reduced ability to sense. In Busby-Whitehead (2016) notes that the psychological assessment includes depression, health beliefs, support systems and locus of control. The objective of care and treatment recommendation entails diabetes self-management training, glycemic control, lipids, foot care, tobacco cessation, hypertension, nephropathy and eye care. Finally, the objective of appropriate strategical education entails looking at the elderly learner perceived need, problem oriented, experienced, internally motivates, self-directed and task centered.
Strategies
The strategy will be for the support of the local public health services together with other organizations that will be involved both directly and indirectly and will entail:
Social care
Education
Environmental health
Planning
Demographics
(National Prevention Council & United States, 2011)
Social care
The strategy for preventing diabetes in the elderly will look at the population of the demographics of diabetes in the region which will alter the lifestyle and environment determinants. The other is looking at the high-risk strategy by applying the measures of elderly people that have been identifying as high risk from diabetes.
The strategy recommends a workplace and community-based approach to reach all the population and more specific the affected persons. The strategic approach to this that, it is not a one dimensional, but it has a high impact and contribution to the population health, increasing the quality of health and reducing the strain on the health system (In Busby-Whitehead, 2016).
Education
It is good for the people to know about their conditions early to control them than knowing it later. This will be achieved through education and diabetes campaigns informing people in the region about the need to know their status and risks involved in diabetes. Patients will be thought on how to manage their diabetes. A continuation of education to the early is necessary for reviewing the self-management education which is a success in lowering glycosylate hemoglobin levels (Dunning, Trisha, 2009).
Environmental health
Before establishing the campaigns, it is good to be aware of the diabetes demographics in the region and health surveys to determine the parentage of people living with diabetes for the purpose of assessment and implementation opportunities. Overview data can be utilized not just in getting standard gathering information on representative wellbeing additionally to teach singular workers to their requirements for directing and follow-up for particular welfare concerns (National Prevention Council & United States, 2011). Appraisal ought to see incorporate envoys' reactions seeing a way of life issues, for example, bulkiness, nutrition, and physical action.
Planning
With proper information and data of the area, it will then be possible to come up with a plan will address the issue of funding needed, expertise, staff skills, resources, and materials. The new Strategic Plan incorporates a pledge to extending and utilizing innovation and also the associated wellbeing condition. This will incorporate a guarantee to investigating virtual care conveyance and clinical choice bolster models and growing virtual models of counteractive action and training in program accreditation and repayment. According to In Busby-Whitehead (2016) uncommon exertion will be made in elevating patients' capacity to self-allude for diabetes training. We will likewise keep on advocating for the mix of diabetes instruction and support into new models of moderate care. The Strategic Plan likewise incorporates a promise to investigate chances to grow the effect of diabetes training and support through worldwide activities and associations.
Action plan
The action plan recommended to achieve the goals and objectives of preventing diabetes among the elderly will be centered on the:
Policy
Community intervention
Health systems
Health communication
Resources
Policy
There is need to have collaboration within the medical fraternity which acts as a success map achieve through the commitment from both the staff and administration. Within this area, there is a great potential in implementing programs that not only addresses conditions with the target population and similar risk factors but also develops a common interventions messages and strategies. There is need to exploit the opportunities to create collaborations and partnership with other private and public health organization within the region (Dunning, Trisha, 2009). This will enhance the communication between them, sharing of information, planning, coordinating and evaluating primary preventions efforts.
There is also the need to address proper funding that comes from both the national and state levels. Redirecting federal and state funds from characterized funding will significantly enhance a collaborative diabetes primary prevention effort. This funding specifically needs to address the evaluation of preventing programs that cover the cost of health surveillance, economic analysis of prevention programs, assessment of environmental changes and the development of epidemiological capacity within programs (National Prevention Council & United States, 2011).
Community intervention
There is need to expand the existing infrastructure by using the existing infrastructure as its foundation for the diabetes program. The resources available are from agencies and organizations that have been engaged in diabetes prevention services in the area. State level collaboration between agencies and organization needs to be used as a resource in developing the local collaboration providing each organization with structures that are familiar and comfortable. The program also needs to address the issue of racial and ethnic health disparities (In Kesson & In Knight, 1990). Community and state organizations that serve these populaces can band together with neighborhood diabetes counteractive action offices to create viable materials and programs. Asset and instructive materials ought to be converted into dialects utilized by the populaces served. Leaders need to come up with proper decisions that will be used to implement programs in various locations that are acceptable and accessible to the population.
Health systems
The consumer should be provided with materials that can reach and educate them. These materials should be readily available to the health care providers to be able to distribute to the patients. These materials should include tools and curricula focusing on physical activity, nutrition and behavior change. Lignalli (2009) indicates that the primary care providers should be educated on the guidelines of treatment and diagnosis of prediabetes. This should include information on lifestyle counseling, diagnostic testing, and health lifestyle interventions.
Dissemination of information is critical for effective treatment and diagnosis of prediabetes. They ought to be recognized and dispersed through productions open to social insurance suppliers and different experts required in diabetes counteractive action endeavors. Diabetes prevention programs and health systems must work to recognize psychological issues and create methodologies to address them in a way that will help members to make and manage solid changes in their ways of life (In Kesson & In Knight, 1990).
Health communication
This is the main ideology to an effective prevention effort. There is need to pass the right message to the population to achieve the diabetes campaign. All the stakeholders in this program need to work together to adopt and shape clear, consistent and unified messages. Apart from just being consistent and clear, the message needs to be linguistically and culturally appropriate (In Kesson & In Knight, 1990). These organizations ought to be required in all parts of the message, program, and material improvement to guarantee that the messages and methodologies utilized are proper and justifiable.
Resources
The state and community need to access the needed resources to support their effort. These organizations that implement diabetes prevention program need financial and material help. There is a need to build a foundation of resources that will be responsible for developing diabetes prevention program across the region. The resource needed in include funding, program tools and materials, experts, skills, and partnership.
The funding is needed for program planning, implementation, and evaluation. The funding will also help in training, project staff, education, incentives and materials for people's participation. Experts are also needed in communication, evaluation, epidemiology, change strategies and diabetes risk factors. The staff needs to be skilled in program administration, data analysis, assessment and group facilitation.
References
Dunning, Trisha. (2009). Care of People with Diabetes: A Manual of Nursing Practice. John Wiley & Sons.
Haire-Joshu, D. (1997). Management of diabetes mellitus: Perspectives and care across the life Span. St Louis: Mosby.
In Busby-Whitehead, J. (2016). Reichel's care of the elderly: Clinical aspects of aging. Cambridge; New York: Cambridge University Press.
In Kesson, C. M., & In Knight, P. V. (1990). Diabetes in Elderly People: A guide for the health Care team. Boston, MA: Springer US: Imprint: Springer.
Lignalli, A. T. (2009). Handbook of type II diabetes in the middle aged and elderly. Hauppauge, NY: Nova Science Publishers.
National Health and Medical Research Council (Australia). (1992). Diabetes in the elderly. Canberra: Australian Govt. Pub. Service.
National Prevention Council (U.S.), & United States. (2011). National prevention strategy: America's plan for better health and wellness. Washington, DC: U.S. Department of Health and Human Services, Office of the Surgeon General.
United States., Diabetes Control Program (Mass.), & Centers for Disease Control and Prevention
(U.S.). (1996). Diabetes in the elderly: A workshop for senior service providers. Boston, MA: Diabetes Control Program, Division of Prevention, Bureau of Family and Community Health, Massachusetts Dept. of Public Health.
Request Removal
If you are the original author of this essay and no longer wish to have it published on the customtermpaperwriting.org website, please click below to request its removal: