B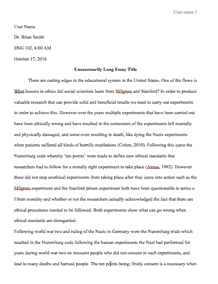 University/College: 
Vanderbilt University
Type of paper: 
Case study
This essay has been submitted by a student. This is not an example of the work written by our professional essay writers.
The rise of the financial technology industry has experienced various startups and established financial technology companies. For financial institutions to remain in business, they have to put critical strategies in place. First, they must cultivate a winning team that can thrive in the competitive landscape. The employees should be knowledgeable on the core business, its measurements, and its operations. This can be achieved through regular training and information sharing. Secondly, financial institutions should modernize branch strategy and modify their physical presence. These would be captivating for customers as well as improve their experience. Thirdly, it will be difficult to ignore the digital community which is convenient and trending. Financial institutions board, executives, and staff should embrace the new digital paradigm
A financial institution should also start partnering with established Fintech companies and startups that will help scale expertise and make sure that the institution evolves with the trend. However, it is important to identify a Fintech that matches the institutional needs and move together towards a joint venture after meeting certain metrics. The other strategy is to take the right action to match the better, faster and more convenient Fintech solutions. According to Eric Ries on The Lean Startup, it is important to establish minimal viable product. Financial institutions should start offering cheap, fast and more streamlined solutions to the problem in the industry and later take action according to the customer response. This strategy would allow for test modification of processes, products, and new ideas while at the same time understanding the stakeholder's trend.
Costa considerations
Costa considered four choices which included doing nothing, acquiring a Fintech firm, overhaul the bank s current IT and strategy to become a Fintech company or partner with Fintech companies to create an ecosystem for customers. However, to determine which option was the best, it becomes critical to identify both the advantages and disadvantages of each option.
Doing nothing
Pros
It is a cheap and simple option to take.
Cons
It is expensive at long-term as old models are labor intensive
The institution would face high competition and lose clients
Acquire Fintech firms
Pros
The institution would achieve higher competing standards.
It will increase clients satisfaction
It is time conscious and efficient
Cons
It is expensive to acquire an established Fintech
It may flop as it has not been tested before in the institution
Convert current IT and strategy to become Fintech company
Pros
Will incorporate the companys features and experience
Is cheap compared to acquiring a Fintech company
It is simple to apply it the institution activities than acquiring a new Fintech.
Con
Ma be affected by the company bureaucracy
It is time-consuming
Partnering with Fintech companies to serve customers
Pros
It is cost effective
It can serve various dynamic markets by using different partners
It is simple to partner and run
Cons
Client privacy and security is at risk
Costas likely recommendation
The best option would be determined by how it is cost effective, efficient, simplicity and consideration of future trends. For this reason, Partnering with Fintech companies to serve customers would be the best option for both the company and the clients being served. This option will be able to help the institution move with the trend, invest in tools that improve efficiency and increase scale, identify the best Fintech partner in the market and be able to test new technologies and services that fit the clients in the changing banking industry.
Work cited
Ries, Eric. Lean Startup: Schnell, risikolos und erfolgreich Unternehmen grunden. Redline Wirtschaft, 2014.
Request Removal
If you are the original author of this essay and no longer wish to have it published on the customtermpaperwriting.org website, please click below to request its removal: