B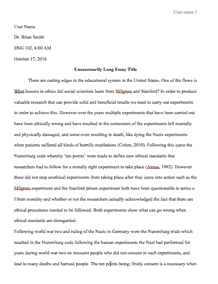 University/College: 
Carnegie Mellon University
This essay has been submitted by a student. This is not an example of the work written by our professional essay writers.
A companys vision statement encompasses the future direction a business organization intends to take. On the other hand, the mission statement incorporates the message that is centered on the values of the firm including the elaboration of the organizations business portfolio. It is anticipated that each agency will achieve some success or failure in its undertakings and as such, these statements give the employees and their leaders a sense of identity and purpose (Kinicki & Williams, 2016). The mission statement provides a framework for the analysis of the strategic goals and ensuring that they are aligned with the objectives of the company. As a result, employees become motivated which culminates in higher levels of productivity. The paper compares Apples and Samsungs Mission, Vision and values, summarizes Apples strategic goals and examines core competencies and finally evaluates whether the firms current behavior and business goals are aligned to its vision, values, mission and core competencies.
Analysis of Apples Mission and Vision Statement
Apples visions statement encompasses an extensively comprehensive reflection of the organizations diligence in ensuring perpetual growth and success. One significant component of the vision statement is the emphasis that is placed on innovation, which is perceived as the nerve center for Apples business strategy. Moreover, the statement sensitizes simplicity as being an instrumental component in the firms approach towards product development and design. As indicated by Collins & Poras (2008), Apple espouses a strong brand image as its user-friendly products, which are seamlessly integrated into the daily activities of the users, characterize it. For example, the simplicity of the design of the iPhone and the compatibility of the Ios facilitates ease of communication, access to various applications including the internet. Equally important is the fact that Apple carefully selects the markets in which it operates hence the vast investment in market research, which provides a guiding framework for the decision-making process (Blenko et al., 2016). Apple epitomizes a strong organizational structure where the personnels collaboration is crucial to the success of the company. Besides, the comprehensive statement highlights the dynamism in Apples business practices by incorporating a holistic methodology that is characteristic of the firms iconic leaders (Blenko et al., 2016). As a result, one may deduce that Apples vision and mission statement satisfactorily shows the direction the company intends to take in future. Such a comprehensive vision statement presents a strong suite for business since it is regarded as a necessary instrument for employees and decision maker. Apples ultimate desire is to create sustenance towards continued global success that is enshrined in innovation and excellence in meeting consumer demands.
Comparison between Apples and Samsungs Vision Statement
Samsungs most recent vision statement denotes a firm that is hell bent on inspiring the future through creative solutions in their products. The organization employs a three pronged approach where it relies on new technology, creative solutions, and innovative products while relying on their networks of industry and helps in filling gaps in the strategic plans. Besides, the vision statement encompasses an elaborate plan to augment revenue and attain the status of a top brand by the year 2020 (Lee, 2014). This objective is to be achieved through investment in talent, partnerships with stakeholders and creativity in product design. The opportunities that exist in the contemporary world have stimulated ventures into biotechnology, medicine, and health where Samsung strives to be a market leader. The companys philosophy is described as being simple where technology and proficiency are harnessed to develop superior products that favor the betterment of the society.
Accordingly, Samsung has been able to adapt to its business environment by creating an edge over its competitors by ensuring steady profits. Moreover, an in depth analysis is conducted to comprehend the pace at which the company is growing while also improving the quality of services and products delivered to consumers. Furthermore, the Samsung employs the concept of organizational learning which allows employees to adapt at a faster rate to the firms growth strategy. Lee (2014) indicates that unlike Apple, Samsung has managed to penetrate nearly all global markets hence it enjoys a large customer base. The design of the franchise is influenced by the interactions with diverse cultures, which bring about inspirations and business ideologies which results with benefits to the company. Samsung has also invested in mechanisms of ensuring customer satisfaction as exemplified by its numerous for outstanding product design and operating software. The company enjoys an edge over Apple owing to its superior operating system, which is compatible with most devices. Consequently, Samsung has a larger market share as it sells numerous products including televisions, mobile phones, memory chips, and processors.
Apples Core Competencies
One exceptional competency that is akin to Apple is its strong brand image which is valued at over $154 billion which is a considerable value that benefits the firm at multiple levels. The prowess of the brand recognition is demonstrated by the uncompromised customer loyalty that provides a fundamental basis for competitive advantage (Tan et al., 2014). Moreover, Apples supply-chain is regarded as being unique and sophisticated such that it is customized to suit the organizations business practices. These include data synchronization between the stores and central warehouses, which are then interlinked with the outsourced manufacturer which reduces the time spent in the manufacturing cycle. Such an approach creates an appropriate avenue for the implementation of a complex global operation with the absence or diminished disruptions (Tan et al., 2016).
Rationale for Competencies
The competencies discussed above are unique to the business model that defines Apples operations. Despite the fact that Apple prefers to operate in selected markets, it has successfully managed to create a high-profit margin that is often above the industry average. This phenomenon may be attributed to the customer loyalty that Apple enjoys which has proven to be rewarding as it has generated revenue for the firm, which is re-invested in research and development procedures. Additionally, Apples supply chain structure is globally acclaimed as being unique and has produced evidence-based approaches to contemporary methods of technology production.
Apples Strategic Goal
Some of the long-term goals identified by Apple include environmental responsibilities, enhancing and expanding, leveraging capability to advance and supporting the community as well as making new inventions (Yoffie & Cusumano, 2015).
Alignment of Goals with Mission, Vision, Values, and Core Competencies
Environmental responsibility is part of Apples vision is to be a firm that focuses on being innovative. Therefore, this goal is aligned with the companys values, mission, vision, and competencies by focusing on the use of renewable energy in all of its offices. In leveraging their ability to design and advance, it is part of an ongoing goal of Apple. For the company to maintain its competitive advantage, it is paramount for them to offer superior creativity and integration through all of its products (Yoffie & Cusumano, 2015). This goal is aligned with the firms missions and vision through the enhancing and expanding goal that contributes more towards the companys rising above its competitors. In expanding its operation and improving, the company has heavily invested in research and development, and the outcome has been incredible. Supporting the society is another goal that Apple has aligned to its vision, mission, and core competency by the development of third-party software and hardware goods, which are aimed towards helping the community, achieve communication needs (Yoffie & Cusumano, 2015).
Living up to the Mission, Vision, and Values
Apples vision statement stresses upon the first philosophy with a focus on innovation and quality products (Blenko et al., 2016). The company also emphasizes on values like collaboration, honesty, and excellence. These elements are enshrined in the ground values of the firm, and all workers understand them. Its mission states the aim of the existence of the business by summing up the products it manufactures and its technological values. Apple has harnessed these elements by adopting a culture of innovation and creativity. The firm offers high-quality products to ensure it maintains its position in the market. However, technological innovation has taken over the company, and very little is known concerning its social responsibility, customers, and markets.
In conclusion, visions statement encompasses an extensively comprehensive reflection of the organizations diligence in ensuring perpetual growth and success. One significant component of the vision and mission statement is the emphasis that is placed on innovation, which is perceived as the nerve center for Apples business strategy. Its main competitor Samsung aims at inspiring the future through creative solutions in their products. Apple core competencies, mission, values, and vision are aligned with the companys goals through a strategic framework.
References
Blenko, D., Waldron, K., Cornelius, J., Nespoli, G., & Lee, D. (2016). Organizational analysis: Apple retail stores. School of Business and Management, Pepperdine University
Collins, J. C., & Porras, J. I. (2008). CMR Classics: organizational vision and visionary organizations. California Management Review, 50(2), 117-137.
Kinicki, A., & Williams, B. K. (2016). Management: A Practical Introduction (7th ed). New York, NY: McGraw-Hill.
Lee, H. (2014). Successful innovation and performance in two different organizational cultures: Focusing on Samsung Electronics and Apple in the mobile phone industry (Doctoral dissertation, University of Amsterdam).Tan, K. C., Jayaram, J., & Laosirihongthong, T. (2014). Corporate entrepreneurship, operations core competency, and innovation in emerging economies. International Journal of Production Research, 52(18), 5467-5483.
Yoffie, D. B., & Cusumano, M. A. (2015). Strategy rules: Five timeless lessons from Bill Gates, Andy Grove, and Steve Jobs. HarperBusiness.Appendix
Mission and Vision Statements Comparative Analysis
Mission My Organization Comparative Organization
Customers x x
Product or Service x x
Geographical Area x
Basic Technology x x
Economic x
Beliefs and Values x x
Major Strengths x x
Public responsibility x x
Attitude Toward Employees Vision Appropriate x x
Standards of Excellence x x
Clear Purpose and Direction x x
Inspire x
Easily Understood x x
Reflect Uniqueness x x
Ambitious x x
Request Removal
If you are the original author of this essay and no longer wish to have it published on the customtermpaperwriting.org website, please click below to request its removal: