B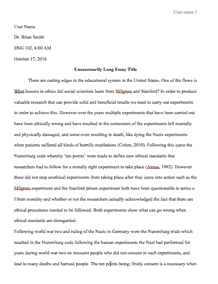 University/College: 
Vanderbilt University
This essay has been submitted by a student. This is not an example of the work written by our professional essay writers.
Serving as a digital librarian is one of the noblest jobs around the world that mandates one with an opportunity of managing information as well as content that people can access. Having taken the time to study this area, any person taking the time to take in the lessons from this information stands to benefit. It has always been a desire for most people to work or find a job that has significance to society. Working as a digital library manager provides one with an opportunity to avail important content to targeted individuals. This particular job is extremely relevant to the modern era that as embraced digital technologies as the main tool for disseminating information. Therefore this essay will delve into nature of the work, the training or credentials required for the job, employment-related trends and future outlook. The main points and explanations are presented in the next sections of this text.
DelRosso and Lampert (2013) describe a digital librarian as a professional with a responsibility of managing digital products while providing digital services. In the current age, most information can be accessed on the internet, and it is the role of a digital librarian to identify relevant sources to be included in the virtual library. It can be noted that most universities around the world have embraced digital technologies that include digital libraries. It is also notable that biblical texts and other spiritual texts can be included as part of the digital library.
Training as a library and information scientist as a library scientist is the most basic training required for this job  (DelRosso & Lampert, 2013). Since the information in the modern era has evolved to include technology, further training in information technology is required. Both the knowledge of library sciences and information technologies bakes a competent library scientist capable of working as a digital librarian. The training imparts one with skills of collecting, disseminating and managing digital sources.
The future of digital librarian career is likely to experience more positive development as digital technologies continue to evolve (DelRosso & Lampert, 2013). Today, digital librarians are required to manage digital media of various forms such as published texts, unpublished text, sound and video media. As the evolution takes place, digital librarians have to recognize the fact that God values human creativity as long as truthfulness and honesty are upheld (Exodus 35:30 New Revised Standard Version). It has been proven that the number of people accessing or demanding to access digital sources has greatly increased. In addition, a lot of unnecessary and unholy content is often published on digital media. Digital librarians have a task of reinstating sanity on the digital platforms to ensure that
Working as a digital librarian requires one to have values that have also been articulated in the Bible (DelRosso & Lampert, 2013). Managing the information that intends to get to the public requires wisdom that will allow them to present the public with the educative material. Digital librarians must play an active role in establish and supporting moral values by providing relevant information. Integrity must be considered during the working process, which implies that righteous principles must be upheld. For instance, a digital librarian managing a universitys digital library must provide students with relevant content.
In summary, it has been evident that digital library has become the trend in the most institution, which has provided an opportunity for digital librarians. Working in this position may require not only the technical training but also useful insights from the Biblical scriptures. This presentation has touched on specific points that included on nature of the work, the training or credentials required for the job, employment-related trends and future outlook.
References
DelRosso, J., & Lampert, C. (2013). So You Want to Be a Digital Librarian - What Does That Mean? A LITA guide (pp. 3-19). Chicago, IL: American Library Association. Retrieved from http://digitalcommons.ilr.cornell.edu/cgi/viewcontent.cgi?article=2013&context=articles
New Revised Standard Version. (n.d.).
Request Removal
If you are the original author of this essay and no longer wish to have it published on the customtermpaperwriting.org website, please click below to request its removal: