B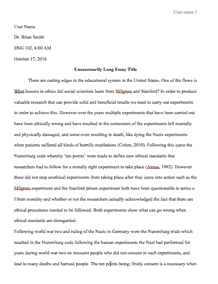 University/College: 
Boston College
This essay has been submitted by a student. This is not an example of the work written by our professional essay writers.
The company's strategic analysis, its formulation strategy and how the strategy is being implemented? Carolyn Vella opened her Pretzel shop in Rockville Centre as a small business although she recently decided to move into a bigger space. In her store, she offers a wide variety of chocolate-covered, caramel, cinnamon sugar, unsalted, salted, hard and soft pretzels. Pretzels are forms of baked products which are made from dough and mostly made into twisted knots.
1. Strategy Formulation
An efficient strategy formulation is a significant component of Pretzel shop. It helps them to have a direction for their business as well as determine the feasibility of the business idea. A formulation strategy also helps one to plan for the next step to undertake in the company.
2. Strategy Implementation
The management that surrounds change and uncertainty call for leaders who are strategic and not only form entrepreneurship but also offers a sense of position and direction within their workgroups to guarantee that strategy gets implemented. Pretzel shop should, therefore, go about these strategies to ensure successful plan implementation of the business.
3. Strategy Evaluation
The evaluation of strategy includes decision-making and planning. It is involved in the development of Pretzel shops strategic plans and goals. Carolyn Vella should, therefore, make sound decisions to facilitate growth and development of her business.
What are the challenges of a small business in creating a strategy and following up on it?
Small businesses such as Pretzel shop experience many challenges before they pick in the market. Also, the difficulties and risks to be taken should be part of decision making hence hard work, and positive attitude are crucial to accomplishment and prosperity of the business.
What are the parallels of the strategic operations of a small business with a large firm? Compare and contrast the two sizes of companies?
Some parallels include factors such as technology in businesses that allows companies to outsource their functions from other environments both nationally and internationally. Outsourcing can enable a company focus on the completion of its tasks that they perform best as well as lower costs. When costs are low, production is high leading to gain or improvement in the economy as opposed to higher prices. Pretzel shop could use an upgrade in technology to reduce costs incurred as well as increase their production and variety.
These businesses, both small like Pretzel shop and large ones may be related or have other similar processes, services, and products. For example, Preztel shop competes in the creation of its products with Prasino's Dine & Shop which is more established in the market. Companies stay ahead of their competitors in the market, by make sure that their marketing is top notch and that objectives and goals set get achieved by the organization. To do this, both companies use quality raw materials, introduce unique innovations and incentives. When both businesses boom, the economy tends to grow due to factors such as an increase in tax payable and development in a region. Contrary, weak businesses lead to the downfall of the economy. With very low customer consumption, companies tend to experience setbacks as well as losses which may not always be anticipated. It affects both the companies negatively.
Pretzel shop gets classified as a small business because of it has a limited number of branches, staffs and a small store size. On the other hand, larger companies dealing with the same as Prasino's Shop are well spread throughout the state and has a high number of staff.
If you were called in to create an alternate strategy for this business, how would you go about doing it?
When setting up a business, it is necessary for one to have an analysis of the competitors, market distribution, and their access to raw materials. Competitors' strategies help you make informed and efficient decisions which are appropriate for ones business.
What would you recommend the business owner do for the future of the business?
In business, I would work to have advantages over my opponents to customers by seeing to it that they get exposed to the emerging and new ventures of the business. The owner of Pretzel shop should be innovative. It introduces technologies that make production more efficient or develop improved services and goods. In simple terms, innovation leads to higher outputs from the same inputs thus leading to a positive growth of the Pretzels shop.
Principles of strategic management that might apply here.
The Strengths, Weaknesses, Opportunities, and Threats (SWOT) and Political, Environmental, Social, Technological, Economic and Legal (PESTEL) formats. These are the two universal principles that help in in-depth defining the market as well as the business.
Create a plan that is workable for the small business without giving any solutions that are impractical and not possible for the size of the operation.
An effective business plan is vital in business. Pretzel shop should consider investing in a more prominent production to increase productivity and foster growth. It can be by increasing the production processes, machines or staff.
Use the data from the case and any other supporting information from additional research that can help you draw up a well written strategic analysis of the operation.
Company: The Pretzel Stop,
Established: 2010
Projected 2016 revenue: $150,000 to $200,000
Employees: 2 part-time
With this data and the info from the study, the owner spent $250,000 to $300,000 on the expansion and renovations, this, therefore, projects a prosperous growth and a certain future for Pretzel shop.
Request Removal
If you are the original author of this essay and no longer wish to have it published on the customtermpaperwriting.org website, please click below to request its removal: