B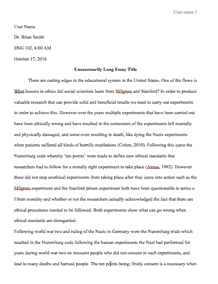 University/College: 
George Washington University
Type of paper: 
Critical thinking
This essay has been submitted by a student. This is not an example of the work written by our professional essay writers.
Notwithstanding the fact that unemployment is the most undesired aspect by people and may economists, just like any other aspect of life unemployment has got various benefits and cost to the economy and people. The unemployment benefits which are sometimes referred to as unemployment insurance relates to the wages which are entitled to eligible employs whom circumstances that are beyond control force them out of their employment. Therefore, the individual benefit is that one receives payment yet being unemployed due to the compensation benefits inform of financial assistance even though it is usually a percentage of the original salary. An abrupt lay of attracts an appeal to continue being paid as one searches for another employment. The advantage of this benefits is that it helps in ensuring that the economy is matched with people who, have the required skills. Also, is a platform to allow the employees laid off to continue contributing to the economy and helping the dependents.
Citing Gatzia (2012), money is an incentive (reward) for work hence a continued incentive without working will make an individual to develop reluctance for employment hence will affect the economy and their dependents whenever the company paying them during the lay of period attains the limit. If the program is specifically meant to solve unemployment health and unemployment issue, then the economy will be shaken. All should be done in conjunction with Colossians 3:23-24, work heartily, as for the Lord and not for men.
1. A company should produce and sell any Product so long as there is a market.
Regarding Woiceshyns (2011) article about ethics in business and production operations, a company must consider the well-being of is customers even if they desperately need its products. For that case, there should be proper trends in the products a company is producing to conform to the best standards in the market while capturing the economic conditions of the industry. Also, using the moral aspect in Colossians 3:23-24, whatever you do, work heartily as if for the Lord and not for men, shows that not only should one aim at feeding the market, but also consider good quality products. The moral aspect that do as if you are doing for the Lord implies that no dubious products should be produced and sold to the producers. Also, in applying the moral aspect as outline by Isaiah 44: 15-17, wood is a mans fuel for burning, he takes some for warming himself and some for making idols and bows to it shows that whatever product a producer makes, it should be healthy for human consumptions.
References
BibleGateway.com: A searchable online Bible. (n.d.). Retrieved March 18, 2014, from http://www.biblegateway.comGatzia, D. E. (2012). The Problem of Unemployment. Economics, Management, and Financial Markets, 7(2), 36-54. Retrieved from https://scholar.google.com/scholar?hl=en&as_sdt=0%2C5&as_ylo=2009&as_yhi=2017&q=Gatzia%2C+D.+E.+%282012%29.+The+Problem+of+Unemployment.+Economics%2C+Management+and+Financial+Markets%2C+7%282%29%2C+36-54.&btnG=
Woiceshyn, J. (2011). A model for ethical decision making in business: Reasoning, intuition, and rational moral principles. Journal of Business Ethics, 104(3), 311-323. Retrieved from https://link.springer.com/article/10.1007/s10551-011-0910-1
Request Removal
If you are the original author of this essay and no longer wish to have it published on the customtermpaperwriting.org website, please click below to request its removal: