B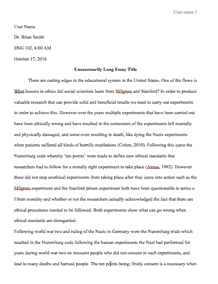 University/College: 
Boston College
This essay has been submitted by a student. This is not an example of the work written by our professional essay writers.
In the contemporary music world, different musical pieces have been born. The music is influenced by technology, globalization and cultural diversity witnessed in the 21st century (Kanga, 2016). Many musicians have set themselves apart due to the kind of music they release. One of these musicians is none other than Lady Gaga. Lady Gaga, whose real name is Stefani Joanne Angelina Germanotta, is an American songwriter, singer, and actress. She has done songs such as Bad Romance,' Poker Face and Million Reasons, and albums such as The Fame,' Cheek to cheek and Joanne.' Born in 1986, Lady Gaga is a force to reckon with in the contemporary world of music. Her music has been featured on the Billboard various times. The Billboard maintains some music charts that are internationally recognized. These charts, which include the Billboard 200 survey and the Billboard Hot 100 keep track of the most popular albums and songs respectively on a weekly basis. The ranking is based on radio airplay, digital and physical sales, regardless of the genre. Lady Gagas music has consistently topped the Billboard charts. In February 2017, her single Million Reasons made history by skyrocketing from position 61 to 1 in the Billboard charts while her album Reasons,' jumped from position 66 to 2. This paper analyzes a feature article on Lady Gaga. The article by Vanessa Grigoriadis appeared in the New York Magazine dated 28th March 2010 and is entitled Growing up Gaga.' It is mainly about Lady Gagas life as she grew up.
The article mainly tells the story of Lady Gaga, where she began and how far she has come. The writer vividly brings to the forth the aspect of the support, encouragement, and love that Lady Gaga got from her immediate family. By highlighting these aspects, the writer achieves this writer achieves the main aim of the article: to portray Lady Gaga as a normal child who grew up in a normal environment. She went to school like any other child. Her parents are said to have kept on reminding her that they were struggling to keep her in school and therefore, she needed to work hard. The author here hammers the point of view held by the typical American. It is the wish of every other typical American to have their children go to school and excel in their studies. This is viewed as the only means to a decent living. A well-educated citizen is normally viewed as more productive and more advantaged in terms of opportunities. Lady Gaga was lucky to have had an opportunity that many people do not have. In most cases, people work to pay their college fees, but Lady Gaga was lucky to have her father pay her rent in New York City as well as her college tuition (Grigoriadis, 2010). Although the writer had initially presented Lady Gaga as an ordinary child, the reader begins to doubt if Lady Gaga lived the life of a typical American. She seems to have been more fortunate than many Americans.
The writer also takes the reader through the obscurity with which Lady Gaga viewed herself in the music industry. The contemporary pop star had a normal life, oblivious to the fact that she would become one of the world's renowned musicians. Neither she nor her family discovered her music talent until later in life. Although Lady Gaga studied music and played the piano as a child, it was not until her early 20s that she realized she had an untapped talent. She had her first album, The Fame,' released in 2008 when she was 22 (Grigoriadis, 2010). The album was well received in Canada, Sweden, and Australia. Although Lady Gaga had challenges penetrating the American music market, she soon had a break-even, and today she is one of the most celebrated contemporary musicians, alongside the likes of Rihanna, Bruno Mars, Damon Albarn, and other contemporary artists. She seems to have been lucky in most of her undertakings. From the information in the article, Lady Gaga can be classified as one of those artists who does not know the meaning of giving up. Even after her debut studio album failed to gain prominence in New York, she went on to release more albums and singles into the same market. At 22, when she discovered her talent in music, she is a reflection of many young people in New York City, the struggles they have to undergo as they attempt to become famous.
Another aspect that Grigoriadis, the writer of the article under analysis, wants to bring to the fore is the uniqueness of Lady Gagas music. She writes most of her music. This expresses the talent that she has harbored for so long. When she was at school, she is said to have been a bit brassy, spoiled and melodramatic (Grigoriadis, 2010). However, many recall her as generous and kind. Since she had also got into acting by eighth grade, Lady Gaga she seemed destined for great things. She was a big fan of the Beatles and Pink Floyd and began expressing her feelings through songwriting when she was barely 16 (Grigoriadis, 2010). This may be noted as the beginning of her journey to success in music although she did not realize it until much later. She even pioneered a classic-rock cover band and began attending open-mike nights at the Songwriters' Hall of Fame. This can be said to have been a big boost for her songwriting and music career because by the time she was releasing her first studio album, The Fame,' she had already set her eyes on fame and success. Today, she can be said to be one of the next big contemporary music legends, rivaling the likes of Madonna and Michael Jackson. As an extremely talented musician, Lady Gaga exploits her brilliant songwriting skills to produce a unique music that places her ahead of the pack. This has enabled her to gain a lot of popularity all over the world. The current generation in particular clearly identifies with her.
Lady Gaga is undoubtedly a great songwriter and musician in the contemporary world of music. Hers is great art that reflects artistic maturity, and although some critics had initially predicted that her music would not last longer than five years, they have been proved wrong. It has stood the test of time and is still growing strong as she seems to have a genuine relationship with her art. As a talented, hardworking, creative, dedicated and passionate musician, Lady Gaga has consistently been taking pop music to the next level, despite her humble beginnings.
References
Grigoriadis, V. (2010). Growing up Gaga New York Magazine. Retrieved March 16, 2017 from http://nymag.com/arts/popmusic/features/65127/
Kanga, Z. (2016). Gesture-Technology Interactions in Contemporary Music. Contemporary Music Review, 35(4-5), 375-378. http://dx.doi.org/10.1080/07494467.2016.1258104
Request Removal
If you are the original author of this essay and no longer wish to have it published on the customtermpaperwriting.org website, please click below to request its removal: