B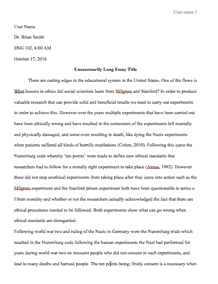 University/College: 
University of Richmond
Type of paper: 
Cover letter
This essay has been submitted by a student. This is not an example of the work written by our professional essay writers.
As an experienced and an ambitious individual, I am interested in the employment opportunity as a Telecom technician as advertised by the company.
I completed my studies in 2015 and received a certificate in computer technology. This has provided me with the opportunity to improve my skills and be familiar with changes taking place in the electronic field. I also received a certificate in Business Management which provided me with the opportunity of acquiring skills necessary in associating with my fellow workmates. During my studies, I worked as an intern at an electronic company where I cooperated with my supervisor to ensure that I acquired the necessary basics.
With respect to my capacity of meeting the jobs requirements, my experience at the electronics company equipped me with skills on; handling both hardware and software, gathering statistical data for the purpose of analyzing the efficiency of equipment, conducting frequent checks on equipment to ensure that they were operating as expected and participating in projects that had the potential of making significant improvements in the operations of the company. My basic role entailed analyzing the efficiency of the equipment and hence equipping with the skills of managing operations. Therefore, I believe that I align with the skills outlined in the advertisement.
My supervisor, instructors and the people that I have worked with have held positive views regarding my interpersonal skills. I believe that I can adapt in any social environment and deliver the targeted goals. I am also reliable and flexible when it comes to any change that may take place at my workstation. I am mostly driven by new opportunities as they enable me to gain new experiences and work with different people.
Open-ended segment
Conflict Management
On solving conflicts, my interpersonal skills, enabled me to resolve some issues among my workmates during my internship before they affected our duties. I would assist in identifying the solutions to a conflict mostly by acting as the neutral party. Therefore, I believe that the experience sharpened my abilities in solving conflicts.
Knowledge in IP information
I learnt about the IP information systems during my training program and applied in when managing the information systems present at my place of internship. My duty was to conduct frequent checks to ensure that the systems were functioning as expected.
I am aware that the position has several applicants. Nonetheless, I believe that the company needs members of staff with my skills and motivation which I am certain will assist in improving the operations of the company. I am looking forward to an interview opportunity from you to consider my application. A copy of my resume is attached for you to consider my application. I am flexible on time, and hence I can be contacted any time using the contact details presented above.
Thanking you in advance,
Yours Sincerely
Student Name
Reference
Auer, A., Schreier, D., & Watts, R. J. (Eds.). (2015). Letter writing and language change. Cambridge: Cambridge University Press.
Request Removal
If you are the original author of this essay and no longer wish to have it published on the customtermpaperwriting.org website, please click below to request its removal: