B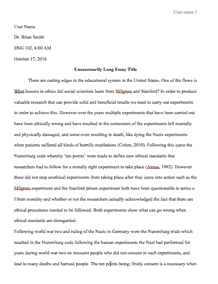 University/College: 
University of California, Santa Barbara
This essay has been submitted by a student. This is not an example of the work written by our professional essay writers.
Leadership styles have evolved from ineffective leadership in the past to a more participative and democratic leadership. The changes are mainly due to shifts in leaders attitudes in tackling tasks and influencing employees in pursuing organizational goals. Leaders can grow and develop their leadership skills through adopting certain aspects in their workplaces.
First, the leaders should determine the best leadership style to implement in their organization. Leadership style is fundamental since it determines how the organization will be run and best style will mean success to the organization. A leader may choose a situational leadership theory, which entails identifying the type of work, challenges of the organization and the employees qualification (Chuang, 2013). Another style can be pluralistic leadership which emphasizes on group decision making. What is critical for their growth is how they can understand their organizations culture better and able to know their employees well.
Secondly, the ability to identify current and potential leaders within the organization is so important for the leaders. The leaders can initiate a leadership program among his/her employees so as to know who is capable of doing certain activities in the company. Competences models can be used to identify leadership potential of the employees because in the case of a change in leadership they can fit perfectly (Chuang, 2013). Through reframing leadership, the leader can look at a situation from different perspective thus dealing with it effectively.
Thirdly, the ability to identify leadership gaps is of great importance for their growth. As a leader, you need to know the leadership requirements, identify the junior leaders who might leave, have succession plans and identify gaps in skills. These basics are necessary to make the leader prepared for any risks which might arise in the organization. Leadership gaps can be created by employee conflicts thus a well-informed leader will be able to bridge the gaps more efficiently.
Fourthly, the leaders should be able to develop succession plans for critical roles. An effective succession plan is healthy for the organization productivity because it avoids disruption to the activities. Being able to develop a policy which covers succession in the critical department is what makes a leader complete. Reframing leadership is crucial here because the leader can adopt different strategies like use of technology to support succession plans. Technologies increase efficacy and can cover large areas which are what the organization requires (Chuang, 2013).
Fifth, leaders should develop career plans for their employees. A company leader who supports the careers of his/her employees provides motivation to them which will be replicated in their performances. The engagement with workers is a great development a leader should possess. By combining the employees career plans and his/her development makes the leader improve their competitiveness and skills.
Lastly, a leader should develop a skills roadmap and retention programs for future leaders. High potential employees should be developed so as to be an asset to the company. The leader should coach and mentor them through giving rotational assignments so as to improve the employees experience. Rewards is a crucial way to retain the employees, and more attention should be given to high performers (Chuang, 2013). A mode of linking pay to performance should be adopted by the leader and also engaging them in decision making.
A leader who can have all those qualities will have an opportunity to grow and develop to be a crucial manager in an organization.
Reference
Chuang, S. F. (2013). Essential skills for leadership effectiveness in diverse workplace development. Online Journal for Workforce Education and Development, 6(1), 5.
Request Removal
If you are the original author of this essay and no longer wish to have it published on the customtermpaperwriting.org website, please click below to request its removal: