B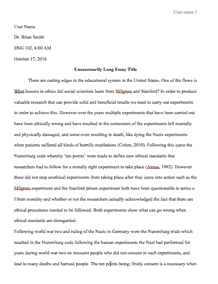 University/College: 
University of California, Santa Barbara
Type of paper: 
Research paper
This essay has been submitted by a student. This is not an example of the work written by our professional essay writers.
Vehicle-to-vehicle (V2V) communication touches on other forms of vehicle communication apart from solely communicating to the cloud. Such other forms include vehicle-to-pedestrian (V2P), vehicle-to-infrastructure (V2I), as well as vehicle-to-home (V2H) (Abe, 2015).V2V communication gives an automobile the ability to send information to enhance safety, fasten travel times, as well has a central role in autonomous driving. Whereas there is a high possibility that [email protected] systems will be accessible aftermarket, there is also a possibility that it will undergo a fast transition to V2V communication with the system appearing as a basic attribute in upcoming car models. The U.S. Department of Transportation has already issued a decree, which demands all new cars be fitted with V2V setups by 2023. Currently, some companies have already met this condition, six years before the deadline. One example of a car model that already meets this requirement is 2017 Cadillac CTS that is in-built with DSRC short-range radio communication gadgets, which relay data such as heading, speed, and GPS locations (Eichler, 2007). The most fundamental advantage of vehicles possessing the ability to communicate with one another is safety. One obvious thing is that when an automobile has information regarding the input and position of other cars, the two can never collide (Electric Vehicle Modelling, 2012). Nonetheless, apart from safety, there are other benefits of V2V communication such as enhanced traffic management, driver assistance, and helps law enforcement and emergency services. Moreover, the system is also susceptible to several limitations such as breakdown and increased cost of installation that is trickled down to the consumer.
The Internet of Things (IoT) is a network of machines, physical things, devices, and people to facilitate communications and connectivity to relay data for intelligent services and applications to be created. The gadgets include tablets, smartphones, motors and sensors, vehicles, and consumer electronics that have the ability of IoT communications (Gao, S., Liu, C., & Zhang, Z. (n.d.). A large body of market studies and forecasts report that the area of IoT is expected to cause a revolution of remarkable growth opportunities characterized by millions of new innovative network infrastructures, end-point in addition to gateway (GW) devices as well as upcoming sets of technologies and exciting applications or sets of enablement conventions.
Wireless phone technologies have found solid platform and huge potential as main players for IoT currently owing to the fact that it has a ubiquitous connectivity (Huang, 2002). The ever increasing and progressive technology improvements and transformation in cellular technologies are serving as the main foundational access methodologies to facilitate a number of IoT applications (Nowicki, K., & Uhl, T. (2017). Nonetheless, cellular technologies faces various obstacles such as the need to be flexible, secure, and easy to provision and low powered, manage and scale while offering acceptable latencies and robustness in performance (Schweizer, et al., 2016). Moreover, the LTE-Advanced technology in line with its evolving new improvements is the main growth drivers of 4G cellular connectivity that offers important aspects to sustain a range of low and high performance as well as cost-optimized IoT applications.
There are upcoming IoT service modifications in cellular technologies that have new requirements like systems demanding low latency for instant operation in addition to timely delivery of important messages, high connection reliability for important control (Adhikary, X. Lin and Y.-P. E. Wang, 2016). This has necessitated the emergence of exclusively fresh MTC radio access designs, in line with both 3GPP GSM/EDGE Radio Access Network (GERAN) and 5G system concepts.
CIoT is a controversial topic that is bringing major benefits for mobile network operators to maximize the evolving IoT market (Ericsson, 2016). Moreover, there are dissimilar dedicated network strategies to disentangle narrowband IoT connectivity presently commanding for market attention. To reinforce IoT, 3GPP is developing several related solutions as well as creating a profusion of GSM-based and LTE-based proposals (Atheros Communications, 2003). In reaction, 3Gpp is creating three dissimilar cellular IoT basic-solutions in Release-13:
NB-LTE, a Clean Slate technologies
EC-GSM, a narrowband solution founded on GSM evolution
LTE-M, based on LTE advancement (Datta, 2016).The 3GPP guideline defines a duo forms of access; trusted 3GPP access and untrusted non-3GPP access. Non-3GPP access entails Wi-Fi access was introduced for the first time together with the LTE standard in 3GPP 8th Release (2008) (Tanizaki and O. Wolfson, (2007).. It is normally thought to be an in-built Wi-Fi access that has encryption in a secure verification method and in the Wi-Fi RAN (radio access network). Nonetheless, it is left at the home operators discretion to choose what he or she considers as trusted. Practically, the Wi-Fi access network should have the following attributes to be regarded trusted:
IPv4 and/or IPv6
3GPP-based network access that employs EAP method for authentication
802.1x-based authentication that eventually demands encryption of the RAN
Untrusted 3GPP Wi-Fi model was established for the first time in 2005 in 3GPP Release 6. During this period, the Wi-Fi access points did not have advanced security features and was, therefore, regarded unsecured and open by default (Daniel, C., Andres, G., & Pablo, 2013).
Vehicle To Cloud
Vehicle to cloud communication offers functionality to link automobiles and other gadgets to the cloud without affecting security. Cars are securely linked with the help of a bi-directional communication link that supports multiple protocols as well as notification systems like MQTT, HTTP, and SMS shoulder Tap.
Status data and information are gathered and relayed to CVC, where it undergoes normalization, storage, aggregation, and blended with other information from other sensors and systems. This data is distributed (partially or fully) to the CVC applications as well as actors who have appropriate access rights. The firmware update functionality gives the OEM the opportunity to conduct over-the-air updates of firmware and software onboard units (Camps-Mur, 2011). CVC serves as the cache that relays software updates to many vehicles. further, it offers business rules as well as scheduling functionality that allows the QEM to manage the software file to be offered to what automobile and when. Quite a number of manufacturing standard protocols for firmware and software updates are anchored out-of-the-box as well as extra protocols are integrate with the help of an open SDK.
Vehicle To Infrastructure
A vehicle to infrastructure is a feature that allows automobiles communicate with infrastructures such as municipal traffic system to constitute an intelligent prediction regarding traffic conditions. One such car model that has this is Audi A4, Q7, as well as Allroad models developed from 1 June 2016. Moreover, the entire 1,300-traffic signal managed by the Regional Transportation Commission of Southern Nevada have the infrastructure that can communicate with these cars. The advantage of V2I is compensating motorists the time they spend waiting for lights to change by giving them the control. It informs motorists bout the time they will spend at intersections and if one cannot get much done in that short span, at least they are aware of the time they will spend in traffic.
V2I also announces the arrival of a period where automobiles talk to cities, and cities talk to automobiles, for the mutual benefit. As municipalities make instant traffic data available, it is increasingly made available to motorists dashboard. Traffic management officials across the world have shown confidence that V2I will lower congestion around major towns.
Vehicle to pedestrian,
Currently, the pedestrians are allowed to exchange the safety communication with automobiles via the mobile gadgets like smartphone to avert the V2P collisions (Anaya, et al., 2014). Nonetheless, unlike automobiles, the mobile gadgets are energy-limited owing to the fact that they operate with constrained batteries. Furthermore, the dependability of the vehicle-to-vehicle safety applications can be averted owing to collision between security messages relayed from the mobile gadgets.
In 2014, V2P terminal system was assembled with the help of terminal equipment: smartphones, dedicated terminals for positioning, as well as 700MHz-band. Trials that were conducted on the public roads in Nagoya and Yokosuka, the system illustrated proper 700MHz-band attunement between the on-board terminal and the pedestrian terminal even while making use of Bluetooth. (Chika, S., Yasuhisa, N., & Takuya, 2008).
Information distribution or collection with the help of using Web technology instead of the Mobile Phone Network (Vodafone, Huawei, and HiSilicon, (2016). Concentrating on danger forecast and avoidance, Web-based system creates an efficient scheme for gathering, analyzing, and distributing the next-generation probe data to attain early execution of a setup for gathering information from all manner of vehicles and all types of roads (Chika, S., & Yasuhisa, 2008). For instance, as an aging society, the U.S. can expect more mobility scooters and electric wheelchairs on the roads, which would automatically culminate into more accidents. A motion detection system, which arrests ones position field intensity and GPS to assess the level of proximity between pedestrians, cyclists, and electric wheelchairs who are all in transit, and inform them of looming danger (Daniel et al., 2014).
Vehicle To Vehicle
V2V provides cars with the capability to communicate to one another in an endeavor to forewarn motorists about an impeding accident and avoid crashes. It employs dedicated short-range radios to facilitate the communication between cars and relays data like braking status, direction, speed, and location (Daniel, C., Andres, G., & Pablo, 2013). The U.S department of Transportation (DOT) asserts that the technology is powerful in that unlike its predecessors, radar and camera sensors, the radio technology in V2V technology can work up to 300 meters, and is not impaired by obstacles or other vehicles (Xinzhou, 2014). The technology is instrumental in warning motorists of impeding dangers, specifically while changing lanes or turning at junctions. Moreover, the DOT also reports that automobiles with automated driving system will be poised for even greater benefits from the reinforcement of V2V data in minimizing or curbing the risks of accidents. According to DOT, the application of V2I and V2V could lower or deal away with about 80% of non-impaired accidents. The agency further claims that once V2V communication is deployed, it will offer a 360-degree situational consciousness on the highway and will increase vehicle safety (Yufeng, 2014).
The V2V technology further puts into consideration personal privacy. The DOT further asserts that no confidential information regarding the vehicle or driver will be transmitted using V2V, solely generic safety information. There also other efforts to ensure that the system is secure from a cybersecurity perspective to make sure that the information sent is safeguarded from all manner of digital attacks.
Obstacles
Vehicle to everything communication will transform the world by improving the efficiency in controlling the traffic and averting accidents. However, it has numerous obstacles, for instance, in cases where smartphones are used; the reliability will be decreased since mobile gadgets are energy-limited since they use constrained batteries. Once the battery goes off,...
Request Removal
If you are the original author of this essay and no longer wish to have it published on the customtermpaperwriting.org website, please click below to request its removal: