B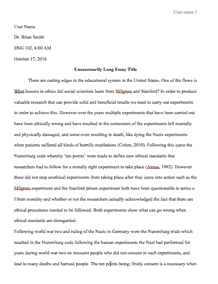 University/College: 
Harvey Mudd College
Type of paper: 
Research paper
This essay has been submitted by a student. This is not an example of the work written by our professional essay writers.
Through the optimal research and overall experience of the journey through the named education program, this study describes the ups and downs of the workings in teaching of special kids students in schools. Through the professional goals set and the skills already gained through the functioning and study of the special education teaching program, the benefits of incorporating technology, self-directed learning, and new motivation or patient functioning ways that the teacher should use in order to better serve and ensure optimal performance by the special education students.
The information gotten is pertinent and shows in its own case depicts that according to the new bloom taxonomy projections rectified and attained in 2001, the handling of special educations students is and should always be done according to the curriculum. This is so as to ensure uniformity when the student has to face the world on roughly the same platform as the rest of the individuals (non-disabled children).
Key words
SPED, SDL,
Reflection section
Professional Reflection.Goal setting.New blooms taxonomy which states that one must remember then understand what one is given, be able to apply this information and analyze it, the next step is the ability to evaluate the learnt information so as to be able to create a piece.
Creativity, goal setting, analysis and application.GOALS
To incorporate and plant the need for self-directed learning (SDL).
To attain and incorporate patience in the everyday dealings with special ed students.
To gain knowledge in the workings of the modern technology learning programs specifically tablets.
.Adaption of new technology methods for solving problems use of computer knowledge in file storage and calculations/data manipulation
Language have the ability to deal with various groups through the use of national language leant through the program
Nondiscrimination after my program studies am now able to deal with each individual regardless of their social status and races thus bring about equity within the society.
Hospitality have gained the mentorship, nursing and motivational skills to up bring the needy
Diversification have the ability to deal with all sorts of groups/people (young, elderly infants etc.) due to diversified skills and knowledge
Advanced writing skills
Higher level thinking
Special education content and skills
Integrated technology
Research to practice
Academic content / general knowledge
Pedagogy/teaching skills
Caring teaching skills
CCT1 learning to learn
CCT 2 multicultural and diversity
CCT3 Technology
There is often lack of financial support for these programs which in turn means salaries being reduced and therefore not making it a lucrative lifestyle for other teachers to pick or the ones already doing it to continue with it (Wood, Bicard, Alber, Hessler & Heward, 2006).
Caring teaching skills are pertinent as among the special education students being taught it is important to note that they dont all operate on the same wavelength and therefore means that patience is a very trivial behavior attribute in a special educations teacher and the lack of this is very disastrous. These teachers should also learn first aid as most of this students are fragile which would mean that deaths during lessons can occur therefore a calm and grounding personality and behavior in this case is important so as not to cause panic or even further alarm to the existing students which might lead to more harm than good.
New blooms taxonomy
ANNOTATED BIBLIOGRAPHY SECTION
Willy, J.G (2015). Neither confirmed nor denied:10 trends to watch in special education in 2015. British Journal Of Special Education, 41(1), 25-41. http://dx.doi.org/10.1111/1467-8578.12053
According to the author Willy Gordon and researchers at boosting the quality efficiency of special education which include Nathan Levinson and the like, one should re-think how the masses look and define special education. Most persons tend to see special education as easy and something where only one donates to its functioning online which is not a correct way of looking at it. In the education system today since most of the special education students are incorporated in public schools which have the policy of bring your own devices to schools (BYOD), it is trivial for these special kids to learn the art of adopting technology in their everyday dealings(Barrio, 2017). Though this is happening according to the research done, the report from national center of education statistics, there is an overall difference in students applying for charter schools developed for these special kids than the actual particular children who require the immediate personal attention.
Waite, L. J., Gold
This research platform entails how The author, Dr. Levine, from his data collected and personal experience how teachers especially those for special kids can identify and note the learning and behavioral behaviors of students and in its place adjust ones daily lessons to fit the students for optimum better performance (McMenamin, 2014). Memory, language , sequential ordering are aspects of a neurodevelopmental systems that if well and correctly applied to a students overall teaching tends to help better and even enable integration of the new blooms technology understanding. Therefore its overall research hypothesis that each student is an individual and have their own way of understanding and learning that differs from the next student albeit special education or not both functioning to the parents and teachers.
Wood, C., Bicard, D., Alber, S., Hessler, T., & Heward, W. (2006). Instructor's manual to accompany Exceptional children, eighth edition, by William L. Heward. Upper Saddle River, N.J.: Pearson Education.
The autistic child
REFERENCES
, & Ch in,Young-Eun. (2015). Research on the Trends and Tasks of the Studies on the Special Education Basic Curriculum in Korea. The beginners Journal Of Special Children Education, 17(4), 95-123. http://dx.doi.org/10.21075/kacsn.2015.17.4.95Mc
Menamin, T. (2014). Neither confirmed nor denied: special school provision in New Zealand's Special Education 2000 policy. British Journal Of Special Education, 41(1), 25-41. http://dx.doi.org/10.1111/1467-8578.12053
Wood, C., Bicard, D., Alber, S., Hessler, T., & Heward, W. (2006). Instructor's manual to accompany Exceptional children, eighth edition, by William L. Heward. Upper Saddle River, N.J.: Pearson Education.
Weinfeld, R., Shevitz, B., Jeweler, S., & Barnes-Robinson, L. (2013). Smart kids with learning difficulties. Waco, TX: Prufrock Press.
Request Removal
If you are the original author of this essay and no longer wish to have it published on the customtermpaperwriting.org website, please click below to request its removal: