B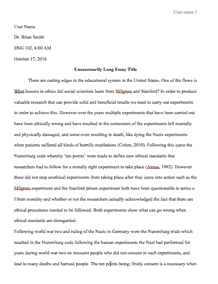 University/College: 
Wesleyan University
Type of paper: 
Research paper
This essay has been submitted by a student. This is not an example of the work written by our professional essay writers.
It is an American medical drama series aired on American Broadcasting Channel. The first episode was aired on 27th March 2005; currently, it is in Season 13. It focuses on ideal lives of surgical trainees, residents and other workers in a fictional Grey-Sloan Memorial Hospital. It covers their lives as they graduate to professional doctors maintaining personal lives and relationships. The title of the series is borrowed from a human anatomy, Grays Anatomy, by Henry Gray. It was formerly referred as Complicated due to the complex medical procedures and lives of the cast. The Tv show is produced in Los Angeles, California.
The cast of the series has people from different races. Originally the series had nine main characters with Dr. Meredith being the main character. The cast has undergone changes with new characters replacing the old ones. The twelfth season is the one with many characters, thats sixteen four being old ones. The series show will continue to be aired on ABC after it renewed up to the fourteenth season.
Each season of the series is on an academic tear of the physicians, who after completing their studies qualifies to be residents at a higher level in the field. At the end of the season, there is either departure or death of a character. Most coverings are about the day to day lives of the doctors, which are both at work and more emphasis on personal. The focus is not on medical; it is rather on behavior development and relationships. The physicians conduct their treatments with the aim of being competing and being praised.
The hospital runs a normal program like any other. The professional doctors, residents, argue daily on whom to carry out which matters. There is a superior who assigns them their duties though this creates tension between the superior and the residents. The episodes keep on shifting from the doctor's professional work duties to their social lives and back. On being assigned their duties, the doctors with the help of a physician diagnoses the patient which leads to surgery. There is a personal connection between the surgeons and patients. The series displays advancement of relationships the doctors, either sexual or friendly. This brings out the clash between personal and professional lives.
Since the series started, there are only four actors who remain consistent main characters in the thirteen seasons. The other actors are not consistent main characters. Meredith Grey, Alex Karev, Richard Webber, Miranda Bailey and George OMalley are the main characters throughout the thirteen episodes.
The Series first introduces five characters as surgical interns Grey, Steve, Karev, Yang and OMalley. They are mentored by Bailey, senior surgery who later becomes the hospitals Chief Resident. In the second season, the director introduces more characters; Callie Torres, Montgomery, and Mark Sloan. The three played different roles as surgical trainees. Sloan and Shepherd were best friends before he betrayed him by having an affair with his wife, Montgomery. In the season OMalley marries Torres.
Dr. Meredith Grey, the main actor of the series, is portrayed by Ellen Pompeo. She is introduced to surgical intern eventually obtaining resident position and next Chief of General Surgery position. Meredith is a daughter of famous surgeon Ellis Grey. She struggles in her daily life being in a competitive profession and complicated social life.
Meredith is the focal point and her connection with Derek Shepherd being a high point of the series. Meredith comes out as a principled lady who does not believe in good or bad. She does what she feels is right. She is referred to like the heroine of the series. There is speculation of her leaving in after the expiry of contract in season eight. However, she re-negotiated her contract and signed up.
Pompeo who is Meredith in the series has received praise and popularity over the world. She has been nominated for many awards because of her character in the series. She also won the 64TH Golden Globe Awards Best Performance by an Actress in a Series-Drama.
Dr. Meredith daughter of a renowned surgeon grew up in her shadow. She was brought up in an emotionally and verbally abusive environment. The director describes her as twist dark, damaged person who views the world in fluctuating shades of gray morality. This has granted her empathy and sensitivity to people around her. She is a graduate of Dartmouth College. She nearly did not attend the medical school due to conflicts with her mother. She was not planning to continue with studies after her undergrad; her plans were to party. One month after traveling abroad her mother developed Alzheimer disease. She is called back to take care of her afterward she obtains her M.D.
A night before she begins her intern she meets Shepherd whom they have a one-night stand. The next day she discovers he is the new head of neurosurgery at her workplace. She is assigned to work under Bailey and befriends the other interns. She becomes very close to Cristina Yang who emerges to be her best friend, though she thinks poor of him. As the Series progresses gets into a relationship with Karev. Merediths relationship with the chief surgery, Richard Webber, is a conflicted done. Richard Webber was her mothers friend when Meredith was still a kid. This makes hi, to be like a mentor and makes exceptions for her. Meredith is a welcoming person; she allows her friend and coworkers to live in the house left by her mother. She appears loyal to anyone from her family and bends morality to keep them safe.
The fact that she grew in the hospital makes her possess a natural talent. She shows easiness and patient response during medical emergencies and procedures. She is known for diagnosing difficult situations. Her non-judgmental nature causes patients to trust and open up her. She has solid surgical skills impressive to all. She has talent and patience in medical research.
She repels Shepherds seriousness throughout her internship but at long last enters into a relationship with him. The arrival of Shepherds wife shocks her as she was not aware he is married. He begs confused Shepherd to choose her, but eventually, he sticks to her wife.
Shepherds action makes her turn to destructive means of coping. She goes back to her old ways of drinking and sex life. She tries to solve her situation by searching her long lost father. She finds out that he remarried and had two daughters. What she does is not close to them but fond of her stepmother.
Meredith life becomes more difficult after her mother is discovered with Alzheimer and become more verbally abusive. Her self-destructive habits advance and how she serves patients change a lot. Her sexual desires go wild, and she has more one night stands with even her workmates. After some time she swears to change her behavior and be friends with Shepherd. She starts a relationship with veterinarian Finn. Shepherd does not like and regrets choosing her wife and asks for a second chance. Her mother notices the behavior which disappoints her. This makes Grey more depressed to a suicidal possibility.
Grey is involved in a ferryboat accident which she does not make any effort to save herself. Her mother dies after urging her not to give.
Request Removal
If you are the original author of this essay and no longer wish to have it published on the customtermpaperwriting.org website, please click below to request its removal: