B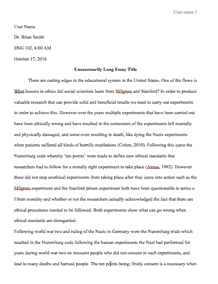 University/College: 
Wesleyan University
This essay has been submitted by a student. This is not an example of the work written by our professional essay writers.
Child care is one of the most emotive and challenging issues among the populations in the world. In the human history, great advancements have been made in the field of education and technology. However, little improvement has been observed in the manner in which parents care for their children. In fact, the advancements in the world have an environment of neglect between the parents and their babies. The need to have foster parents who can take care of the many neglected children has therefore been increasing with more advancement in the ways of life and technology. In fact, the child welfare department is not regarded as a key department in the development of the nations. This assignment explores the challenge of neglect of babies looking at the possible causes and the solution to this problem.
Foster children are faced with a challenge of finding good forever foster homes because often or not, they are wrongly judged, in most cases, these childrens rights to no harm is packed down. They have been abused over the years, and hence most of them are emotionally broken such a way that not even the best of parents can handle them. In the long run, they always end up returning them to the foster care system where they are sent to a different home (Beam, pp. 61).
These children are difficult to deal with because they have formed a mentality that no relationship lasts. This is because they are moved frequently and hence cutting off a platform to form good social and emotional relationships in their foster home. In the book The End of June: The Intimate Life of American Foster Care. Beam interviews The Greens who are foster parents to ten teenagers, who say that,
(every move means a raptured attachment, a broken trust and another experience of being unwanted or unloved. )
This constant movement disorients the children and ends up causing them to be introverts and socially challenged.
Another reason why it is totally difficult to find permanent homes for the older foster children is that they are hard to control as they are used to being on their own and not entitled to a new environment which comes along with so much at once. For example, The Greens had to adopt teenagers who used to roam in the streets up to around four oclock in the morning with no responsibilities whatsoever to a new home where there are curfews, responsibilities, love, and care and also certain expectations from them. Like any other teenager, all this comes with huge rebellious behavior which is understandable in their case. Most of them end up living in group homes, and their outlooks dont improve on aging out. At the end of it all, you find that a third of the foster teenage boys end up in jail before they are even nineteen years of age while girls mostly get pregnant and the rest end up homeless (Burford and Gale. Pp. 45).
The solution to the challenges discussed can arrive through the proper establishment of systems that are comprehensive. For instance, the Greens from the book, (The End of June: The Intimate Life of American Intimate say that, we try to counter the rebellious behavior with humor in our lifestyle). Moreover, they have the persistent sanguinity and ignoring spiritual guidance to guide the teens once in a while (Williams, Nathaniel J., and Charles Glisson. Pp. 762). This works for some time which is usually a positive sign, but eventually, it doesnt because these foster teenagers have grown up in a certain way that isnt bound by the three methods. Another possible solution is adopting the kids when they are small. Its much easier to bring up these teenagers from an earlier stage. In most cases, parents hoping to adopt children hope for cases where the biological parents are maybe addicts to drugs or homeless and cannot take back their kids. This is despite the fact that statics show that many infants do so much better with their biological parents as opposed to their foster parents (Denizet-Lewis, Benoit).
In the above paragraph, we discuss various ways to handle the situation in the most effective way. Teaching the teenagers how to be happy and appreciative of what opportunities they have is one way, although it's hard considering that the teenagers are at a certain stage of growth where they are grumpy, rebellious and often tend not to take most things with importance. It is just a temporary solution in this case (Pelton, Leroy H. pp. 35). On the other hand, adopting kids at a younger age creates more room to properly raise a child into a maturely responsible teenager who is more controllable. This so far is the best solution in this case because it even helps form a better stable environment for the teenager. No more frequent movements from one foster home to another.in this case, more organizations like You Gotta Believe can be established to see through permanent custody of these children from a young age. This is entirely possible with the proper recording system, and it's even more manageable as opposed to the normal one system that keeps moving children from one home to another. It is also a potentially good solution as it creates a better psychological state for the teenagers. They can at least form permanent relationships with their foster parents.
Work Cited
Denizet-Lewis, Benoit. "Cris BeamS To The End Of June." Nytimes.Com, 2017, http://www.nytimes.com/2013/08/25/books/review/cris-beams-to-the-end-of-june.html.
Beam, C. To the end of June: The intimate life of American foster care. Houghton Mifflin Harcourt, 2013. Pp. 62
Burford, Gale. Family group conferencing: New directions in community-centered child and family practice. Routledge, 2017.pp. 45
Williams, Nathaniel J., and Charles Glisson. "Testing a theory of organizational culture, climate and youth outcomes in child welfare systems: A United States national study." Child abuse & neglect 38.4 (2014): 757-767.
Pelton, Leroy H. "The continuing role of material factors in child maltreatment and placement." Child abuse & neglect 41 (2015): 30-39.
Request Removal
If you are the original author of this essay and no longer wish to have it published on the customtermpaperwriting.org website, please click below to request its removal: