B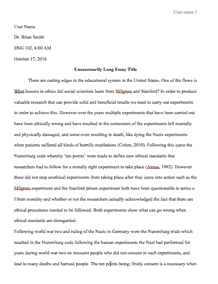 University/College: 
Middlebury College
This essay has been submitted by a student. This is not an example of the work written by our professional essay writers.
Abstract
This research explored the prospect of offering occupational and speech-language therapy services in boosting revenue generation in the Early Intervention Center in Myanmar. The study entailed an analysis of the occupational and speech-language therapy market in Myanmar, an evaluation of the public willingness to spend their resources on the above-mentioned services, and identification of the current typical revenue that the center generates. Myanmar is plagued by a shortage of fully-fledged professionals in offering occupational and speech-language therapy sessions and schools. Therefore, this project was aimed at acquiring qualified therapists from Singapore, who would be coming to Myanmar twice a year to evaluate and offer treatment procedures to children with special needs at the Early Intervention Center while providing overseas consultation services each month. The methodology employed involved conducting telephone interviews for about 20 to 30minutes on a sample of 30 parents having children with special needs. A snowball approach was adopted in obtaining this sample, specifically through referrals to other parents at the end of each interview session. The findings indicated that most parents were aware of the existence of occupational and speech-language treatment sessions and had the desire for improved quality services. Hence, this research recommended that launching an Early Intervention Center with qualified therapists to provide niche treatment services to the special needs children would alleviate the poor services provision issue while boosting income generation for the center.
Key Words: Providing Occupational and Speech-language therapy services to increase the income of Early Intervention Centers in Myanmar, quality control, organizational excellence, dimension of quality, marketing effort, snowball sampling, qualitative research, and inductive methods.
Providing Occupational and Speech-Language Therapy Services Increase the Income of Early Intervention Center For Special Needs Children in Myanmar
Introduction
This research project was conducted in Myanmar at the Early Intervention Center for special needs children aged up to 6years old. The center offers treatment for mild and severe developmental conditions such as multiple disabilities, hearing/visual challenges, autism, Attention Deficit Hyperactivity Disorder, Global Developmental Delay, Down's syndrome and cerebral palsy. When provided with the opportunities to flourish, disabled children have the capability of achieving great life feats in addition to enhancing the cultural and socio-economic vitality of the Myanmar society.
Various professionals offer training skills in adaptive daily living, language and communication, fine and gross motor, social and emotional, and cognitive issues. This personnel includes psychologists, occupational and speech-language therapists, social workers, art and music experts, physiotherapists and teachers in Early Intervention Programs. For cognitive skills, the disabled children develop their capacity to solve problems, learn new things in new or similar environments and think. In communication and speech-language therapy, their listening, comprehension, and talking will develop simultaneously with their cognitive skills. Additionally, happiness, a sense of security, and playing will enhance their emotional and social skills (CPIR, 2010: 3).
Most parents and young children in Myanmar dwell in remote areas that are plagued by inadequate fundamental and preemptive child development services. The current operational intervention facilities lack adequate professionals that are well versed in communication and occupational training realms. In child development, regardless of whether they are normal or disabled, the first 5years are crucial in cognitive and speech-language development (FTF, 2017). However, most special needs children in Myanmar are unable to access quality therapy sessions due to the weak support system and poor parent education nationally on the importance of taking their children to intervention centers for treatment. Additionally, these disadvantaged children are yet to acquire thorough and personalized intervention services to reach their maximum potentials (GRUM, 2014: 4).
Brain development occurs differently among various children, whereby, some speak and develop the ability to move earlier than normal whereas other kids will take longer to achieve these capabilities (Dawson et al., 2010: e19). Nevertheless, it is definite that early childhood years are vital for development to facilitate healthy growth and success in the adulthood years. Current studies indicate that the connections required for self-confidence, communication, motivation, problem solving and modesty in behavior, are developed during childhood (FTF, 2017: 2).
The relationships between children and their instructors and parents are important in enhancing proper acquisition of the above-mentioned skills (FTF, 2017: 2). Kids who are exposed to positive interactions in the intervention centers and childcare institutions grow healthier and achieve great feats in their further academic pursuits. Conversely, children who are denied protective relations experience slow and poor brain development, with the view cognitive connections having negative and chronic effects (FTF, 2017: 3). The current poor early learning encounters in intervention centers, domestic violence, and poverty have posed perils to special needs children in Myanmar in that they are unable to gain the best occupational and speech acquaintance needed for a healthy growth and transition into adulthood. Therefore, this highlights the essence of supporting the positive development of disadvantaged children since their first 6years lay the basis for their lifetime course (FTF, 2017: 3).
Roughly just 23% of children aged below 5years can access preschool services, with most of them hailing from high and middle-income backgrounds. Consequently, expansion of preschool and early intervention services is inevitable if the Myanmar government intends to alleviate its people from the prevailing poor statuses in these centers, with priority being placed on disadvantaged and marginalized families. Children suffering from developmental delays are still entangled in child protection and institutionalized care facilities that have inadequate staff capacity and equipment to meet the growing demand for childhood intervention programs. Additionally, the current child therapy facilities in Myanmar only serve few groups of particular children (GRUM, 2014: 4).
In order to improve training services, the early intervention stations need to have adequate finances at their disposal to cater for staffing needs and acquiring necessary equipment for speech-language and occupational training. Therefore, there needs to be an increase in their current income generation capacity to augment government funding and sponsorship initiatives. This research, being a business project, aims at acquiring fully-fledged speech and occupational therapy personnel from Singapore to provide treatment and training for children with developmental delays at the Myanmar Early Intervention Center.
The design of this acquisition program is such that these professionals from Singapore will be coming to Myanmar twice a year to evaluate and provide therapies to the disabled children with additional monthly overseas consultation services. Provision of these professional services will greatly improve the trust lost by people in Myanmar in the level of therapy that the intervention institution offers. It is the desire of every parent to ensure that their children, especially those with developmental delays, access quality training and treatment procedures to facilitate their development in occupational and speech-language skills.
Most of the childcare services that the intervention facilities offer are substandard since certificate holders are the most highly qualified professionals in the above-stated therapy realms. These are individuals who have only undergone training for a few weeks or months and thus lack adequate proficiency in occupational and speech-language training. Compared to Singapore, Myanmar is still lagging behind in terms of training requirements for the therapy personnel stated above. Therefore, outsourcing professionals would be a short-term solution to alleviate the current deficit in staffing requirements before Myanmar can construct functional training institutions to train adequate professionals.
Additionally, most parents are willing to take their disabled children to the intervention center for treatment. Therefore, the thought of having personnel from Singapore coming to provide these procedures will only increase the number of children enrolled in the programs. Parents will be referring one another for the sessions and thus the total enrollment in the institution will rise exponentially. With this initiative being a business venture, the end result is that the annual income that the center generates will also increase thus improving the center's financial capacity to provide better quality therapy programs in the stated above child development connections. Therefore, in a nutshell, this project's specific objective is to examine the current Myanmar's speech-language and occupational training market, determine the public's willingness to spend their capital on the above services and identify the present typical income that Myanmar's intervention facility generates.
The reason for preference in this project lies behind the premise that as a physiotherapist working in Singapore at a Special Needs Institution, I can easily denote the huge dissimilarity in childcare for disabled children regarding gaining financial backing and treatment operations between Myanmar and Singapore. In...
Request Removal
If you are the original author of this essay and no longer wish to have it published on the customtermpaperwriting.org website, please click below to request its removal: