B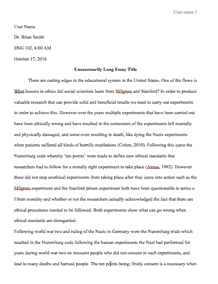 University/College: 
Carnegie Mellon University
Type of paper: 
Research paper
This essay has been submitted by a student. This is not an example of the work written by our professional essay writers.
Johnathan D. Waters owned 6500 acres of land that covered the Brazos River and Oyster Creek. His grandfather and father fought in the American Revolution. He didnt purchase this land until 1840 in which it was owned by Captain Hall and Captain Fitzgerald who died in 1824. Johnathan D. Waters was an intelligent planter from South Carolina, and upon arriving there, his skills allowed him to cultivate sugar cane, cotton, and other crops (The Waters Plantation). This soil was situated on the Bravos River that allowed him to profit from ships on his land, the landmarks, like the mansion and the sugar barn that is still there. Slaves lived on this property but not before he became a slave master. He later becomes the President and a principal stockholder of the Buffalo Bayou, and Colorado Railway that was established in 1850 and became operational by 1855. Waters had a reputation for overworking his slaves and of feeding them nothing but cornmeal mush. The property still exists, and the worth of the land is very expensive. At this present, it is being developed over historical places and graves. This land had a few owners and now considered a fertile land that was once a religious retreat, yes, fascinating to know that many things happened on this land that is now called Sienna Plantation that sits south of Houston in Missouri City, TX. This land was very profitable which is why its so expensive to live on this Plantation (The Fort Bend Independent around the Neighborhoods). The slaves kept this land going from there hard labor despite the abuse. Waters was married several times and never had children, but his third wife already had three girls that eventually inherited the land. Today some streets and subdivisions carry the memory of what was once in the plantation. Originally part of Stephen F. Austin's "Old Three Hundred" colony settlement, during the 1820s-1860s, the land that is currently known as Sienna Plantation was initially settled by Captain David Fitzgerald and Captain William Hall in 1824, the two individuals located their plantations on the east bank of the Brazos River. Fitzgerald deceased shortly after claiming his property in the northern region of Sienna Plantation that was eventually bought by J. B. Capels, who started a trading center and tavern for early pioneers at Oyster Creek.
Jonathan Dawson Waters (1808-1871), was born in Newberry District, that is situated in Souther part of Carolina, on 1st December 1808 and he was the last born of Philemon Waters, Jr, and Ruth (Llewellyn). Walters came in Texas on 1st March 1840 and bought a huge plantation and named it Arcola. Waters continued purchasing land, including an estate that belonged to his nephew Robert G. Waters, when he released from Perote Prison, where he had been incarcerated as a member of the Mier expedition (an unsuccessful military operation). In 1860 Water owned one of the biggest plantations in Texas and he was considered the richest person in Fort Bend County. His relative J. P. Waters is believed to have managed Arcola in the 1860s. Waters cultivated and cotton and sugar cane; he also constructed a brickyard and sugar mill in 1849 (The Waters Plantation). Also, he owned a cotton gin that located on the plantation. He later was a principal the president and stockholder of the Buffalo Bayou and Colorado Railway, that was unified in 1850 and became operational in 1855. Waters had earned the reputation of overworking his slaves and of feeding them cornmeal mush only. Although it is claimed that he owned more 500 slaves, according to the census conducted in 1860, he held 216 slaves, and the figures show that he was third leading slaveholder in Texas. In 1847 Water was engaged in a dispute over property another tycoon known as with Collin Cox (Cock). Waters went to Cox's home accompanied by several friends and shot him, in front of Mrs. Cox. He was never brought o trial for murder claim. In 1828, Waters first got married to Sarah Elizabeth Grigsby, who later died in January 1848. After three weeks after the death of his wife, Waters married 21 years old Clara Byne. Clara died in Galveston in 1860 and was buried at Arcola. Before the end of 1860, Waters got married Clara's sister Martha Byne McGowen, who was a widow. Waters adopted the three kids of Martha because he had no children by any marriage. Waters may have lived in Galveston by 1860, and that is where Clara died. In 1863, he purchased a colonial mansion which later came to be known as the Waters-Moody house and is one of the best Historical Galveston Homes. The house was used as a hospital during the Civil War. The Civil War made water to lose his fortune of the lifetime because he had assisted the Confederacy with a donation of $100, 000. Water passed in Houston on 3rd July 1871 and it is believed that he was buried in Galveston. His will, made on 2nd November 1866, was documented in Galveston on 12th February 1872.
This large farm and sugar plantation is situated on the Brazos River and Oyster Creek, in the southeastern portion of Fort Bend County, at that time there was Brazos bottom had no stock. Mr. Waters arrived very late to get a grant of land as an immigrant. Hence he had to purchase a portion of land and started the process by first purchasing one thousand acres from Francis Bingham and afterward two thousand acres from a land owner, Mr. Caples. Waters later started an extensive farm, and after a while, he bought another two hundred acres from Shipman John and added it to his initial land.
The Mr. Waters started farming cotton as his second crop, and in the first year of cotton farming, he harvested about one hundred and eighty bales. The third crop failed because the caterpillars destroyed most of his plant, and he only garnered forty bales. Even o date many cotton farms are being destroyed by caterpillars making the farmers lose a lot of crops and money. After that, he purchased another land from Fitzgerald league, to ensure that his harvest could reach up to 500 bales per every crop. During the 1850s Waters wrote about his plantation output: I have no doubt that I shall make a least 300 hogsheads, averaging 150 pounds to the hogshead. My cane is fully equal to last year. I am now making from eight to ten hogsheads every twenty-four hours and have a sufficiency of hands to grind all the time, night and day, never stopping except to clean out the boilers. After this, Mr. Waters began farming sugarcane and constructed a sugar mill, and in 1849, he established a brickyard.
Allen Vince also had a farm around this area on which Vince used to grow corn mainly, but he also owned a stock ranch located on Vince's Bayou. Vince constructed the famous bridge that was demolished by Deaf Smith and his partner the morning of the day that the battle of San Jacinto was fought. Vince's place on Oyster Creek was near John R. Fenn, and at that time many runaway slaves were in hiding in the canebrakes and timbered bottoms of the Brazos (Blackbirders and Bozale). The settlers had but little scruples about killing them, looking upon them as a menace to their families especially at times when the men were absence from home, which was frequently going after supplies or hunting cattle. One day Vince entered the house of John Fenn and uttered:
"John, today in the morning I snapped my gun at a Negro." Then John responded "Why did you not kill him? That is what I could have done."
Then Vince responded by saying "Oh, I did exactly what you would have done," "I snapped him the gun again and executed him." According to sources, the Negro was a runaway, Vince attacked him while he was lying and asleep at the bottom of the big tree and a gun leaning against the tree. He was awakened instead of surrendering he stood to his feet and ran away, with his gun. Vince tried to fire, but his gun snapped. The black person made no try to shoot but continued on running, and Vince aimed and attempted his rifle again, and this time he was successful beating the Negro to the ground dead in his tracks at the fire. This runaway belonged to Caples, and he sued Vince for damages to the amount of $800 and gained it.
The enslavement of Black Americans was the order of the day in early American life, and Texas was not different at all. The Mexican administration opposed slavery, but there were about 5000 slaves in Texas by the time of the Texas Revolution in 1836. A decade later by the time of annexation, there were 30,000 in 1860, but the census found 182,566 slaves and over 30% of the total population of the state.
Most slaves came to Texas with their owners, and most of them lived on vast cotton plantations in the Eastern part of Texas. Slaves in Texas had some privileges which other slaves on the southern part lacked. Most slaves had the basics, like food, clothing, and a crude log cabin for shelter, but they owned nothing and worked hard the whole day. Most were field hands who worked from sunup to sundown. According to the law in Texas, the owner of the slave could not injure or kill the slave, but whippings them was acceptable, and it was a frequent form of punishment. Historians approximate that at more than 70% of the slaves had been whipped at some points of serving as slaves. The slaves were caned when they attempted to skive or performed their tasks at a slow rate.
Many historians believe that Black American history in Texas started with Estevanico, who was Muslim from North Africa and came to Texas with the Spanish voyages in the 1520s. By 1792, mulattos and free blacks made up 15% of the population of Spanish Texas. Free people of color thrived as Mexican citizens and started owning land, began successful businesses, and could marry anyone from any race or tribe, the regardless color of the skin. However, when Mexico lost Texas, people of color lost their rights and their place. Slaves were highly valuable assets to their owners. During the late 1850s, a young male field hand cost about $800, while a skilled blacksmith would go for over $2000, which is equal to todays $16,000 and $40,000 respectively. In contrast, major cotton growing land was being sold for just six dollars per acre. The slaveholders earned a lot of profits from the forced labor of the slaves making plantation lucrative business to venture. By the time of the Civil War started, slave owners controlled almost all the wealth in Texas and influenced politics at all levels. These individuals were very influential, and by the time the Civil War they were pushing slavery towards westward into Central Texas and by the time the war stopped they wanted to be allowed to start raising their slaves. The who worked in homes and a better working and living conditions compared to those who used to work in the field. The civil war and the final legislation which freed the slaves brought a slow-down in the developing sugar industry. Although no campaigns of the war were waged in Fort Bend County, the loss of workforce to the war effort was significant. Due to the emancipation of the slaves, many plantations could not afford to operate at pre-war levels. To cope with the problem of an inadequate labor supply, cane growers throughout the sugar bowl turned to the practice of leasing convict labor. The Sugar Land Sugar Company leased prisoners from Texas Prison System, and then they would sublease these prisoners to several plantations. Between 1867 and 1913, the source of laborers was the prison lease system.
After the death of Jonathan Waters, his wife inherited the property who sold it to Thomas Pierce in the year 1872. Afterward, Pierce sold the property to T. W. House. Mr. House was expecting that John R. Fenn would have an interest in him. However this partnership was not concluded, the friends of Mr. Houses updated him that he was carrying a colossal animal on his hands, and, if...
Request Removal
If you are the original author of this essay and no longer wish to have it published on the customtermpaperwriting.org website, please click below to request its removal: