B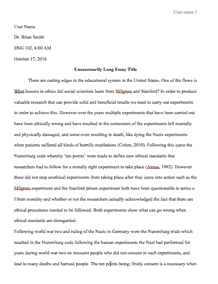 University/College: 
Carnegie Mellon University
This essay has been submitted by a student. This is not an example of the work written by our professional essay writers.
The Little Flower Foundation is one of the organizations that have programs to help the physically challenged and orphans in China. Together with other infant homes the organization has worked to help these kids go to school, and learn some skills in life that would help them be independent in future. I took part in community service visiting orphaned children and the disabled kids. I helped the kids clean up debris, do their homework and even played with them. I also went to Pasadena Senior Center to take care of the old by chatting with them and preparing food for them. Visiting the kids was a challenging experience because I got to learn much about life and situations and appreciated where I was. I just learned that most of the children never chose that kind of life, but due to unavoidable circumstances they are there and now have to survive since there is nowhere else, they can find peace apart from being in those homes where they are provided for and taken care of. I also learned that I am more privileged than many in the society and that I should never look down upon people just because I have a better life or something better. It was interesting to see little kids able to do some of the work on their own like laundry and even to cook. These kids are taught to be responsible, and laziness is not tolerated at all. Despite the physical challenges that some have they were still able to carry out their duties just like the rest. No special treatment or down treatment was given to anyone because they believed to be equal. I like the fact that those kids were there for each other and loved each other like true brothers and sisters. It touched me to see senior kids taking care of their juniors like its their responsibility. This was way much more than my expectations it hit me that I should also mature and start taking responsibilities. My volunteering there helped a great deal since I relieved some of the kids and their guardians from some work by taking part in those activities. However, my visit somehow deprived them of their freedom. Some kids were shy and feared to approach me on some concerns because they are only used to their mothers.' I gained from this experience, and it enlightened me more on giving back to the community in such ways. In doing so, one can touch lives and impact on the people in that society. If I were to change anything about my work service, I would extend the time and period spent there to continue helping these kids who really need our help. This experience has actually motivated me to study special education in that way Ill have a direct impact on the kids who are physically challenged.
Visiting the old at Pasadena also gave a different experience altogether. Interacting with the old was fun because they have a lot of stories and life experiences that they shared with me. I ended up learning more about the past life as I compare with life today. It was so sad to learn that some of these elderly have been neglected with their families and have no one to help them in this time that they need help most. I expected to find these old people frustrated with life, but most of them were very happy to still enjoying life just like any other. What impressed me is that they have clear memory explaining the series of events from their time to the present. I learned a lot of historical happenings from their knowledge and experience. My presence in that place kept reminding them of the time they were young; the good old memories. They appreciated the time I devoted to visiting them and the effort I made to prepare meals and deliver to them. This was an experience on its own, and I would not change anything about it. It is my wish that I keep doing this time and over again maybe that will help us know how to deal with our parents in future when they are old.
Request Removal
If you are the original author of this essay and no longer wish to have it published on the customtermpaperwriting.org website, please click below to request its removal: