B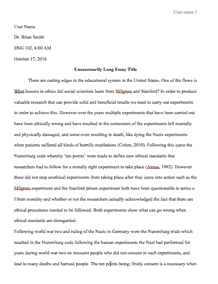 University/College: 
University of Richmond
Type of paper: 
Research paper
This essay has been submitted by a student. This is not an example of the work written by our professional essay writers.
The need for efficiency in the provision of medical services and administration raises the demand for a more effective health records system in the hospitals. These inefficiencies slow down the performance of hospitals and often lead to the death of patients (Walker, Bieber and Richards, 2005). To enhance the administration and management of various health records, many health facilities have adopted the electronic health records (EHR) systems. EHR is a computer controlled records management system that involves an input of health data into the computer.
The main advantage of an EHR system is that it is more efficient than the paperwork system of keeping records. It is easy to retrieve any records and many details can be kept together making it easy for health practitioners to peruse through a patient health history before treating them (McGinn, Grenier, Duplantie, Shaw, Sicotte, Mathieu, Leduc, Legare and Gagnon, 2011). The system is also easy to use to use once the hospital has installed it and the employees of the firm have learned to use it. However, this can also be a disadvantage as it demands a lot of expertise before employee learn the system and thus complicates the entire medical processes.
The legal implications of the system relate to the customization of the system. Most hospitals would want to customize their systems further to meet their specific needs but the government regulates this process. Further, the system legally binds the organization, the government, and patient. Ethically, the system should enhance confidentiality. The patient and other health records need to remain a secret between the hospital and the patient. The system, however, enhances this fact since only limited and specific employees can retrieve patient information (Robertson, Cresswell, Takian, Petrakaki, Crowe, Cornford and Sheikh, 2010). The system can be adapted for use in the entire hospital and more so on the vulnerable patients that seek treatment frequently such patients suffering from chronic conditions such as cancer. It can also be used among the elderly who frequent hospitals due to their deteriorating health.
References
McGinn, C., Grenier, S., Duplantie, J., Shaw, N., Sicotte, C., Mathieu, L., Leduc, Y., Legare, F., & Gagnon, M., (2011). Comparison of use groups perspectives of barriers and facilitator to implementing EHR a systematic review. BMC Med. 9: 46-10.
Robertson, A., Cresswell, K., Takian, A., Petrakaki, D., Crowe, S., Cornford, T., & Sheikh, A., (2010). Implementation and adoption of nationwide electronic health records in secondary care in England: qualitative analysis of interim results from a prospective national evaluation. Br Med J., 341: c4564-10.
Walker, J. M., Bieber, E. J., & Richards, F. (2005). Implementing an electronic health record system. London: Springer.
Request Removal
If you are the original author of this essay and no longer wish to have it published on the customtermpaperwriting.org website, please click below to request its removal: