B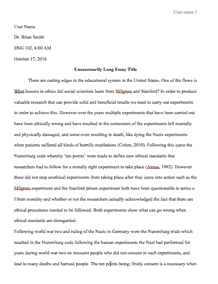 University/College: 
Sewanee University of the South
Type of paper: 
Movie review
This essay has been submitted by a student. This is not an example of the work written by our professional essay writers.
Unbeatable is a 2013 Hong-Kong sports drama film which has been directed by Dante Lam. In this movie, Dante Lam who is a renowned action thriller film director returns with an enticing story regarding a retired pugilist who is making a comeback to the ring. Ching Fai who is the former boxing champion has opted to come out of his retirement to revive his life which has hit rock bottom. Ching Fai is struggling with debts which have crippled his socio-economic welfare. Apart from Ching Fai, this prolog is also tracking down the life experiences of Lin Siqi and Lin Yuanxiang. After his holiday in Yunnan, Lin Siqi returns home to find his tycoon father; Lin Yuanxiang was enduring bankruptcy after squandering his wealth overnight. It can, therefore, be contended that the unbeatable film is an inspiring drama which offers the message of hope and redemption to those individuals embattled in different challenges in their lives.
Synopsis.
The story follows different characters who are trying to find a balance in their lives after making decisions that have proved to be costly. Ching Fai who is the former boxing champion has been compelled to flee from the gangsters to Macau after failing to pay his debts. Apparently, his involvement with the Triads to ease his financial woes landed him in prison. Before running away, Fai decides to work as a taxi driver. At some point, the Triad loan sharks burns and ultimately destroy his cab and start chasing him down, having failed to service the loan he owed them. The threats of the gang members who were baying for his blood that prompted him to seek refuge in Macau.
While in Macau, Fai starts working as a gym assistant. He rents a room with Peidan. Peidan is an energetic young girl who is looking after her psychologically unstable mother. Gwen Wong is passing through various family problems: after the tragic incident involving the drowning of her four-year-old son, she is abandoned by her husband. She is therefore left to struggle on her own. As he works in the gym, Fai meets with a young man called Lin Siqi whose burning desire is to learn MMA (Mixed Martial Arts) thus getting a ticket of competing in the upcoming MMA tournament dubbed the Golden Rumble. According to this competition, the winner walks away with millions of dollars. Siqi is motivated by a substantial reward given to the ultimate champion. With such amount of money, he will be able to bail out his tycoon father, who had lost his wealth through the dubious deals, turning him into a depressed and suicidal drunkard. Fai agrees to give Siqi a chance to redeem his father.
Several months before the MMA tournament kicks off, Fai ensures Siqi adheres to a strict training routine. Fai also develops a close relationship with Peidan, together with her mother. In the early stages of the competition, Siqi struggles with the intensity and superiority of other competitors. However, he makes it to the semifinals after defeating several opponents, which pleases his father and Fai. Siqis success also gets the attention of the Triads, who start devising plans on how to attack Fai, Peidans family and Siqi . Later on, the mid-autumn celebrations are marred by the loan sharks attacks on Fai and Peidans family. Fai overcomes them, but Peidan ends up injured.
After being hospitalized, the social service officials are concerned that Peidan's mother is psychologically unfit to take care of her family. When she is told that Peidans father has been granted the custody of their child, the sick mother attacks the social worker violently, injuring her in this fracas. This prompts her immediate placement in the mental hospital as Peidan is taken by her father. On the other hand, Siqi loses terribly from his toughest opponent, after his neck and arm are broken. The turnout of events compels Fai to make a comeback in the MMA tournament, twenty years after retiring. Fai trains vigorously which makes him be selected in the match and subsequently given a chance to enter into semifinals of the competition. At this point, Peidans father shows up and tells Fai that he is willing to let Peidan stay with him, only if Fai emerge victorious in the tournament.
The fight amongst different opponents was brutal. While in the finals, Fai is embroiled in a fierce battle with his rival. Luckily, Fai wins the tournament after capitalizing on his competitors dislocated shoulder. His victory elicits wild celebrations from the audience. Even while still in the hospital, Lin Siqi was paying close attention to the competition. When Fai emerges a victor, Siqi is overjoyed to the extent of leaping out of his wheelchair. The story climaxes with Fais newly acquired fortunes. Fai clears his loan, meets with Peidan as well as his regular visits to Peidan mother who is still hospitalized for the allegedly mental illness. He finally meets with Lin Siqi, who has now recuperated. They share a light joke regarding their injuries and endurance in the ring.
Film Analysis.
Characters.
The plotline of the film unbeatable has been facilitated by some cast members who play different roles. However, there are some characters whose significance in the movie has been highlighted through the center stage given to them.
Ching Fai is one of the main characters who has played an integral role in the development of various themes and messages in the movie the unbeatable. It is his personality and attributes that makes him overcome many challenges and tribulations that come on his way. For instance, Fai is loving and responsible. When he flee the gang that way after his life, he settled in Macau. While in Macau, he meets with Peidan, who is a young girl and has been taking care of her mentally ill mother. He develops a close relationship with Peidans family. After being attacked by the loan sharks, Peidan is injured and subsequently taken by her father. This worsens the condition of Peidans mother, who is eventually taken to a mental hospital. After winning the tournament, Fai clears off his debts thus making peace with the gang who after him. He also makes regular visits to the hospital to ensure Peidans mother health is improving. These actions indicate that Fai likes being accountable for his decisions and doings.
Fig 1: Ching Fai who is a former boxing champion.
Fai is also strict and firm. While working as a gym assistant, he meets with Lin Siqi who is an ambitious young man, wishing to learn martial arts skills to be allowed to compete in an MMA tournament. Fai devices a training program which he ensures that Siqi follows strictly. Fais strictness, culminated with Siqis determination and resilience resulted in their success. For instance, irrespective of brutality and high intensity of fights in the ring, Siqi manages to defeat many opponents thus qualifying for the semifinals. From this context, it can be asserted that being strict is vital when it comes to achieving the set goals. Had it not been for Fais firmness in ensuring that Lin Siqi trains vigorously as well as adhering to the laid procedures, then Siqi would not have learned martial art skills.
Resilience and persistence are also another attribute that is depicted in the roles played Ching Fai. Apparently, the elements of hope and redemption act as driving forces behind Fais determination. He passes through various tribulations and challenges without giving up. Fais involvement with Triads prompted him to accumulate massive debts which landed him in prison. After being released from the jail, Fai starts working as a taxi driver. At some point, the Triad loan sharks burn up his cab, after failing to settle his debts. Fearing for his life, Fai decided to escape and take a refugee in Macau. While in Macau, Fai does not succumb to the problems which he was enduring but rather forges forward without relenting. He starts working as a gym assistant, a position that helps him rekindle his former self. After Lin Siqi is defeated, Fai enters the race for the glory of MMA tournament. All these actions indicate that Fai is resilient and persistent, which are necessary traits that help an individual to overcome different forms of adversaries.
Fig. 2: Ching Fai and Lin Siqi who orms a strong teacher-student relationship
Lin Siqi is another character who takes a center in the plot development of the film unbeatable. Siqis pursuit of mixed martial arts skills allows him to meet with Fai who turns out to be his teacher. Just like Fai, Siqi is also on the redemption mission. Apparently, after his luxurious holiday in Yunnan province, Siqi comes back only to discover that his tycoon father has become bankrupt overnight. Siqi convinces Fai to be his personal coach as he pursues particular qualifications which allow him to participate in the MMA tournament. Siqi is keen to win the price of the Golden rumble as a way of proving to his father regarding his potential as well as bailing out his father from the slump he was experiencing after losing his fortune through dubious dealings.
Figure 3: Lin Siqi seeking to join MMA to help his father.
Throughout the film, Siqi is portrayed to be industrious, focused and ambitious. After his fathers bankruptcy, Siqi is determined to bail him out. He views the upcoming MMA tournament is the only source of his redemption where he can participate in the competition and eventually win the ultimate price of the Golden Rumble which happens to millions of dollars. This prompts him to enroll in the Tai Suis school to enable him to learn different martial skills. Under the tutelage of Ching Fai, Siqi embarks on a strict training regimen which allows him to be fit in entering the competition. Siqis determination is key to his success. Regardless of the superiority and brutality of the other contestants, Siqi keeps his cool thus defeating many opponents which earned him a ticket to the semifinals. From Siqis perspective, it can be claimed that individuals need to be hardworking in their lives. Just like Siqi, one needs to be purpose-driven to unlock the underlying potential.
Fig 4: Lin Siqi working hard to ackquire entry into MMA tournament.
Gwen Wong, together with her daughter Peidan play a vital role in giving the film contrasting elements in the development of its plot. Apparently, Gwen is a single mother. Gwens husband left her after the drowning of their four-year-old son. This incident traumatized her a lot resulting from her mental illness. Peidan, who is a young girl is therefore left with the responsibilities of taking care of her ailing mother. Gwen and Peidan keep the story moving and alive through their drama and softness which contrasts the brutal events depicted in the fighting scenes.
Furthermore, Gwen has been used to highlight the anguish that single mothers pass through in the society. Gwens husband elopes with another woman who makes her depressed. She resorts into drinking which turned into a tragedy when her son drowned. Before meeting with Fai, she depends entirely on her ten-year-old daughter to take care of her. Above all, she is a loving mother who is ready to protect her family by all means. When her daughters custody is given to his ex-husband, Gwen violently attacks the social worker thus prompting her to be taken to the mental hospital.
Themes: Hope and Redemption.
The structuring of events in the film unbeatable has been done strategically to facilitate the delivery of a particular message to the intended audience. The use of the main characters such as Ching Fai, Lin Siqi, and Gwen Wong was crucial when it comes to addressing different issues that have been affecting the community as a whole. The theme of the hope and redemption is recurrent in the unbeatable film. Ching fair is one of the characters who has orchestrated the subje...
Request Removal
If you are the original author of this essay and no longer wish to have it published on the customtermpaperwriting.org website, please click below to request its removal: