B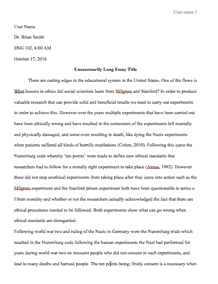 University/College: 
University of Richmond
This essay has been submitted by a student. This is not an example of the work written by our professional essay writers.
This documentary directed by Rory Kennedy shows that many students lack stable and reliable internet access which limits their learning opportunities and future job prospects. It explores how technology can be used to provide educational opportunities and equal chances for all students regardless of their social status. The film concentrates on the digital divide in public schools, evaluates the challenges encountered while providing connectivity and technology as well as the importance of equipping every student for the present day digital world (Mathewson, 2017). The story is built around school profiles, teachers and students who struggle to achieve remarkable results despite facing extraordinary challenges in internet connectivity, access and educator training.
One scenario in the movie Without a Net (2017) that illustrates the technology gap in American schools is the comparison between the two schools in Pennsylvania. The schools are just five miles apart but with significant differences in their learning environments. Merion High School has quite advanced in technology giving the students an opportunity to study engineering courses, use CAD tools and build robots. On the contrary, one computer is shared by eight students in Lansdowne High School. One of the students says that the best electronic in her calculus class is a calculator. Such cases make it difficult for teachers to deliver effective training to students thereby affecting the performance of the entire institution.
In particular, the digital divide affects students from disadvantaged schools and communities which have limited sources of funding. The institutions lack resources which would help them be at par with the technological advancements in the education sector. The affected students find it difficult to understand basic concepts in class which hinder them from learning essential skills required in the job market. With the lack of necessary equipment and gadgets, the teachers are also unable to provide quality training which would equip their students with the best skills to join the digital workforce. However, school administrators are struggling to source funding from nonprofit corporations in an attempt to bridge the digital gap in their learning institutions. The federal government should also prioritize the need to provide each student with a computer and reliable internet access as a supportive tool (Mathewson, 2017).
Helping to Close the Digital Divide
This article discusses how schools are planning to close the technology gap by issuing an internet-connected device to every student. The institutions are considering programs that supply devices such as tablets or laptops to students to support project-based learning, multiple-format communication among other instructional approaches (Johnson, 2015). Before implementing such programs a survey should be conducted to determine the percentage of students that need these devices and internet connectivity. Also, due to limited internet access especially at home, the capacity of a device for offline use should be considered while selecting electronics gadgets.
In my opinion, technology is an essential tool in learning institutions and would positively impact the quality of learning among students if it was equally distributed across all schools. However, digital gaps occur between developed and disadvantaged schools due to inequality in technological advancement. This scenario is particularly evident in my community where a high-end institution can afford to purchase the latest devices in the market while its poor counterpart school lags behind with mainstream electronics. Some students have more than enough computers both in school and at home while others struggle to share slow computers donated to their schools. Providing each student with a computer would help close the digital divide by ensuring equal learning opportunities for all learners. It would also simplify training activities in a class through simpler ways of delivering concepts using information that is available online.
References
Johnson, D. (2015). Educational Leadership: Improving Schools: What Works?:Helping to Close the Digital Divide. Ascd.org. Retrieved 30 October 2017, from http://www.ascd.org/publications/educational-leadership/feb15/vol72/num05/Helping-to-Close-the-Digital-Divide.aspx
Mathewson, T. (2017). New Documentary Explores the Digital Divide. U.S.News. Retrieved 30 October 2017, from https://www.usnews.com/news/education-news/articles/2017-09-19/new-documentary-explores-the-digital-divide
Without A Net: The Digital Divide In America - Full Movie. (2017). YouTube. Retrieved 30 October 2017, from https://www.youtube.com/watch?v=lBAkCgDD-BE
Request Removal
If you are the original author of this essay and no longer wish to have it published on the customtermpaperwriting.org website, please click below to request its removal: