B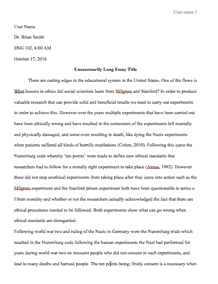 University/College: 
University of California, Santa Barbara
This essay has been submitted by a student. This is not an example of the work written by our professional essay writers.
Dorothy outlines that her mother died while she was at her tender age. She has carried on her life by visiting many homes of people including most of her friends and relatives. Dorothy, in her poems and texts, communicates more about homes of people, the beaches she visited, the sea areas she went to regarding the how good she would like a home to be. This essay seeks to analyze what exactly Dorothy Wordsworth meant in her poems regarding having a home while bearing in mind that her mother died while she was still very young to be left homeless.
Regarding the text (Knight 12) what part of the way home with Coleridge in the morning, and the words afterward I went to the secluded farmhouse in search of eggs and returned over the hills show that Dorothy was not contented with the life of living in different homes. Also, Dorothy outlined that life in Coleridge home did not provide her with enough of what she needed. Dorothy shows that home is best since you can get what you want at you own will without sneaking into secluded homes and farms in search of food. She also adds that the evening became foggy and the overhead became thin showing that she was experiencing a different feeling that she did not like in a foreign home (Knight 12).
Dorothy experienced a different kind of life in Coleridges home, sudden hailstorms, cold, bleak days and she also described the area to be full of stunted thorns (Knight 13) showing that it was indeed a horrific place to live. Dorothy spent her life in searching for a better home since she states that I spent the morning in searching and hanging out linen and walking through the wood in the evening (Knight 13). Nevertheless, Dorothy appreciated any good thing that came her way, for instance, she appreciates the beautiful stars and the horned moon that shines at night making her forget the problems that she encounters during the day.
Dorothy outlines her story according to the dates that her life story happened and she mostly revolves around nature, new homes, adventures that she uses to show her quest for a good home. At Hamburgh, Dorothy finds a different life situation whereby the residents of Hamburgh hardly quarrel while in the streets and yet it is a common thing in England. She even outlines that she has seen some incidents that display people taking advantage of their fellows through cheating (25). Dorothy describes that the people of Hamburg are fond of cheating strangers and taking advantage of others. for instance, she says, I am informed that it is the boast and glory of these people to cheat strangers. (26). Dorothy regrets from the way she learns about the people of Hamburg and their way of life. It is at this moment when it is known that Dorothy values her home even though she said that it is full of corrupt individuals.
In her tour to Scotland, Dorothy finds that the buildings are made of green flowers, velvet lawns, and smart gardens. However, she still saw negative issues in Scotland among them being the city and the neighborhoods of Carlisle (164). Also, she found out that the river banks were quite flat even though there was beauty in the vale which can make any person from England to notice something right. Notwithstanding the fact that Dorothy saw some negative aspects in the new place in Scotland, she still outlines the relevance of the area by saying that she saw luxuriance specimen of healthy plants that grow in Scotland and which are enclosed by the shelter. On the other hand, Dorothy discovered that in Scotland, there are dirty stone houses with many miserably broken windows however she describes that a home is more of luxury furniture since she explains that she saw pleasant churchyard view over the Solway Firth (166).
According to Knight (22), one can have derived the concept of home a place where one is all the reasons to complain but still feel comfortable at the same time. This is because from her journal she should narrate that before she got a chance to heave the anchor she was consigned in a cabin. Though she did not quit. Hence, falling asleep only to find herself on the still water and she could not trace the seashore. Regardless, of the fact that she could see the seaside, she enjoyed the calm and gentle breeze that moved in gentle motion. Also, a home does encourage interaction and condition of people and other facilities as well. That is a home allows condition, and multi-purpose condition of people are resources. According to Knight (23), Dorothy says that "as they were advancing to the Cuxhaven shore she could see the appearance of the beach which was low and fat and was characterized by the thin people living on it. Also, some cattle were feeding on the hay-stacks, there were a cottage and wind will as well which makes her admire the kind of life in the area but still respects her hometown.
Work Cited
Knight, William. "Journals of Dorothy Wordsworth." (1943). London, Macmillan, and Company:1-284.
Request Removal
If you are the original author of this essay and no longer wish to have it published on the customtermpaperwriting.org website, please click below to request its removal: