B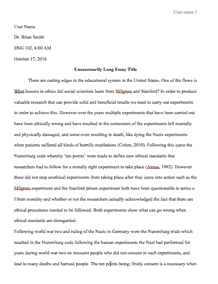 University/College: 
Vanderbilt University
Type of paper: 
Movie review
This essay has been submitted by a student. This is not an example of the work written by our professional essay writers.
To some extent the family is workaholic. When expanding on Martins character, he comes across as diligently fighting for promotion at work to become a partner. He even feels like he is spending much time at work and missing out on being with his family. He struggles to balance his career progression and being a good father. The motivation to be a good father is driven by the kind of father Jason Robards was to him. He describes that his father as cold and distant. To affirm the sons description, Jason himself feels that he barely loves his surviving parent. At one point in a party, he expresses his dissatisfaction that his mother is alive.
The Family System Presents in The Buck Family
The family exhibits characteristics of a dysfunctional family. It is a multigenerational transmission system. The film covers four generation of the family. In each generation, characters act in reaction to the relationship they had with parents and their notions of parenthood.
An Example of a Relationship That Triangulates in The Movie?
There is a triage relationship involving among Dianne Wiest and her children. The daughter is sixteen years, and the boy is thirteen and very secretive. The relationship is stable as these three rely on one another for emotional support and to keep their single parented family stable. To the end of the movie, these characters do not involve a third party to solve the pressure in their relationships although Dianne does not cease complaining and cursing her ex-husband. Perhaps one can also argue that the attempts and efforts that Martin and his wife makes to be with make their family a functional one.
The three parties do not involve another person since their triage is stable to handle the pressures they are going through for example the struggle to maintain their family relations and progress in career destination to better their life.
Family Myths
One of the "family myths can be picked in Robards who keeps coming to the rescue of his son hoping that he may get better yet all he wants is the freedom to be losing. Also, all members perhaps except Hulce (the single and discountable son) seem to believe that they can do better in parenting. With every generation, characters make an attempt and commitment to be a better parent to their kids than their parent was.
A Person in The Movie Who "De Self."
Hulce lives a life that doesnt meet anyones expectations. He frustrates any attempts to give him second chances. Perhaps he is afraid of the commitments and responsibility. Maybe he fears to try and failing. He is not employed, is a compulsive gambler and doesnt seem interested in changing his life at all.
"Legacies " And the Merry Go Round Analogy
The notable legacy or generativity script is when Helen Shaw tells an analogy that explains how a family system should be- like a merry go round- in which everyone is on board and play a significant role in keeping the family wheel spinning.
Over Functioning or Under-Functioning
Robards overperforms his role as a father to Hulce. Perhaps he is trying to make up and be a better parent than his parent was. He always presents to rescue his son every time he jeopardizes his life but still his father hopes for a better him in future. Sadly, it seems that Hulce has learned that his father will always be there for him. As he keeps messing up, he is not making a call for help but hopes to frustrate his father and hurt him enough that he will let him be free and become a loser with no consequences. This holds true when you take into considerations that he is the only one who is not married in the family across four generations which indicates quite some underperformance. These roles do not change much.
Request Removal
If you are the original author of this essay and no longer wish to have it published on the customtermpaperwriting.org website, please click below to request its removal: