B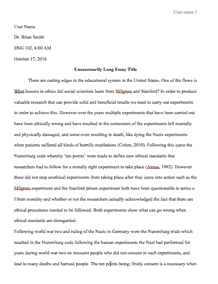 University/College: 
University of California, Santa Barbara
Type of paper: 
Research paper
This essay has been submitted by a student. This is not an example of the work written by our professional essay writers.
Sexual assault is linked to long-term adverse effects such as post-traumatic stress disorder (PTSD) because the shame it instills in the victim. PTSD occurs when the sexual assault survivor physical, posttraumatic stress, and psychological symptoms make him or her have a prolonged traumatic experience. Women are twice as likely to be victims of PTSD from sexual assaults as they are the most victims of the assaults. Based on a study of the traumatic events by Norris that lead to PTSD, the sexual assault had the highest rate at 14% (Fink, p.89). The paper focuses on factors that contribute to the prevalence of PTSD on sexual assault victims, identify if psychological debriefing is important in the treatment of trauma and identify interventions that limiting PTSD occurrences in sexual assault victims.
Factors
Different studies focus on the factors linked with PTSD in victims of sexual assault. In one of the studies, 175 sexual assault cases from Forensic Medicine Directorate in 2011 to 2013 were assessed to identify the factors associated with PTSD in the target population. The authors identified that assaults from a family member or close person, the victim has a high chance of acquiring PTSD however it is less likely to occur if the attack is from a lover (Celikel et al., para 15). A higher age difference between the victim and offender is also identified as a factor leading to PTSD in sexual assault survivors. Young people especially the female victims have a higher chance of having PTSD than the older ones.
Moller et al. study focus women between 2009 and 2011 who were in contact with the Emergency Clinic for Raped Women at Stockholm South Hospital to identify factors linked to PTSD in the respondents. The authors found out that being subject to several acts of the sexual assault such as being injured and having more than two past traumatic events leads to PTSD in the victim. Additionally, being sexually assaulted by a group and suffering from acute stress disorder (ASD) immediately after the assault also contributed to PTSD in a victim (Moller et al., para 26).
Psychological Debriefing
It is the method used to offer the sexual assault survivors sessions on trauma and its effects after trauma exposure. Single session psychological debriefing is discouraged for adults on a daily basis after been traumatized (Qi, Martin, and Arieh, para 10). Based on another report, psychological debriefing (PD) does not inhibit consequent psychopathology when it is used on a traumatic patient (Litz et al., para 1). Patients who had been introduced to PD did not recover after a four-month follow-up hence the process was not helpful to the victims. It is therefore not important in treating trauma in sexual assault victims.
Interventions
Different interventions are used to lower or eradicate PTSD occurrences in sexual assault survivors. Trauma-focused cognitive behavioral therapy (CBT) involves the use of principles of conditioning and learning to treat trauma. The therapy is brief and has weekly sessions. Exposure-based therapy focuses on confronting the frightening stimuli until the victims anxiety reduces (Parcesepe et al., p. 18). The victim is exposed to actual or similar events. Coping skills therapy involves the use of role playing, education, breathing retraining and muscle relaxation training to correct misunderstandings and manage anxiety. Other interventions used include critical incident stress debriefing (CISD), psychological first-aid and critical incident stress management (CISM).
Works Cited
Celikel, A., Demirkiran, D. S., Ozsoy, S., Zeren, C., & Arslan, M. M. "Factors associated with PTSD in cases of sexual assault." Journal of Psychiatry 18.1 (2015): 14-88.
Fink, Georg. Encyclopedia of stress. Vol. 3. Academic Press, 2007.
Litz, Brett T., Matt J. Gray, Richard A. Bryant, and Amy B. Adler. "Early intervention for trauma: Current status and future directions." Clinical psychology: science and practice 9.2 (2002): 112-134.
Moller, A. T., Backstrom, T., Sondergaard, H. P., & Helstrom, L. "Identifying risk factors for PTSD in women seeking medical help after rape." PloS one 9.10 (2014): e111136.
Parcesepe, A. M., Martin, S. L., Pollock, M. D., & Garcia-Moreno, C. "The effectiveness of mental health interventions for adult female survivors of sexual assault: A systematic review." Aggression and violent behavior 25 (2015): 15-25.
Qi, Wei, Martin Gevonden, and Arieh Shalev. "Prevention of post-traumatic stress disorder after trauma: Current evidence and future directions." Current psychiatry reports 18.2 (2016): 20.
Request Removal
If you are the original author of this essay and no longer wish to have it published on the customtermpaperwriting.org website, please click below to request its removal: