B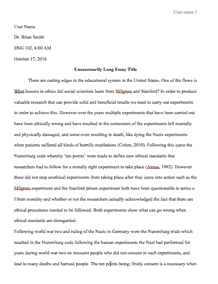 University/College: 
Wesleyan University
Type of paper: 
Course work
This essay has been submitted by a student. This is not an example of the work written by our professional essay writers.
The different types of data collection and reporting tools available to nurse leaders for understanding the quality performance process parameters
In the context of the globalized world, where science, technology, and information are within the reach of many, the professions, and specifically the nurses, face the need to perfect their work processes with a view to ensuring care with quality to patients. The cost of and expectations have increased due to new technologies in health care. Nursing is aware of its responsibility to the quality of care provided to the patient, to the institution, ethics, laws, and regulations of the profession, as well as the contribution of their performance in the assessment of patient care and satisfaction (Apostolos, Panagiotis, & Panagiotis, 2017). In this sense, hearing what patients views on the care patients are given and about their satisfaction can be an opportunity to build. A result, there are tool that indicates to the nurses some decision-making paths of transformations and innovations.
Social networks have become a useful tool for researchers, as they provide opportunities for collaboration, networking, and profiles of researchers that are indexed in Google, which will provide academic visibility and facilitate the dissemination of research as the document is indexed and achieves a greater scope of such research. The promotion of nursing research and the use of results will require each country to develop structures to facilitate research activities and practice. There is an urgent need for nursing research to be included in existing structures and information systems at the national, regional, and local levels.
Another essential nursing tool is Health Science is a free, practical, and easy-to-use application that provides the abstracts published in the most important national and international journals. The app allows healthcare professionals to be up-to-date quickly and easily. Institutional libraries are the virtual libraries offered by many institutions (universities, administrations and health centers) are an excellent tool for searching for scientific digital information and should be taken into account as a resource also used as nursing research tools (Apostolos, Panagiotis, & Panagiotis, 2017).
Nurses use the three main techniques of data collection are interviews, survey, observation, and group session. Generally, two or three are used to complement each other's work and help ensure a thorough investigation.
Type of reports available and how accessible and user friendly they are
There are several reports available on nursing. Some are user friendly while other are not. Below are some of them.
Nursing Informatics: Enhancing Patient Care
It consists of seven chapters, in which a review of background and future prospects is carried out; each of them has a careful bibliographical collection.
The Internet and other ICT's: An Introduction for Nurses and Therapists
Full-text manual published by Carol Cooper with extensive experience in the use and research of ICT in nursing develops her professional work.
Nursing Specialist Group of the British Computer Society: Publication
From this page, one can access various links that provide complete information on the use of information and communication technologies in professional nursing development. In addition, to its official magazine, that facilitates access to the summaries and some complete texts of the published articles.
American Nursing Informatics Association
It contains online documents, dealing with the topic of professional development, the area of nursing knowledge and information and communication technologies. In addition, it provides a directory of centers for distance courses on this subject.
Online Journal of Nursing Informatics
Magazine that facilitates all the content of your articles. It groups its contents by thematic categories, such as research, education, clinical practice. Its objective is the diffusion of the application of information and communication technologies in the area of nursing knowledge.
References
Apostolos, R., Panagiotis, T., & Panagiotis, P. (2017). The mediating role of quality on the relationship between cultural ambidexterity and innovation performance. Total Quality Management & Business Excellence, 1-15.
Nightingale, F. (2017). Notes on Nursing (1st ed.). Lanham: Dancing Unicorn Books.
Request Removal
If you are the original author of this essay and no longer wish to have it published on the customtermpaperwriting.org website, please click below to request its removal: