B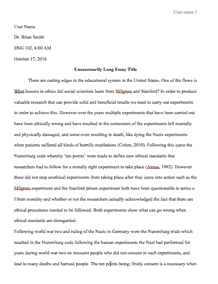 University/College: 
University of Richmond
Type of paper: 
Critical thinking
This essay has been submitted by a student. This is not an example of the work written by our professional essay writers.
With the cost containment reforms and expansion of the accessibility of the health insurance plans, the 2010 Patient Protection and Affordable Care Act(ACA) continues to shape both the cost and delivery of the services of health care to the Americans. However, the majority of the reforms are not complete hence making it hard to tell its effect on the system of health care. But when looking beyond such considerations, various enduring challenges of economics persist in those markets that provide consumers with health care and health insurance. The objective for this brief is to describe the role that health insurance market plays on US healthcare industry as well as how it impacts it.
Indeed, majority of the ongoing challenges concentrates on the following areas:
Care accessibility- according to recent estimates, in 2014 when ACA had open enrollment, the percentage of the Americans without health insurance dropped to 10.4% of the population which is the lowest rate of uninsured people in the years that data is available (The Henry J. Kaiser Family Foundation, 2014). Some of the declines are as the result of ACAs mandated and corresponding people's subsidies to get health insurance on state exchanges. The decline can also be due to some economic forces like labor market improvement. With an estimate of 10.4 % of American uninsured and other underinsured, vitals gaps remains in the safety net of health care hence it requires further strengthening.
Deliverance of high-quality care with no wastes- most experts agree that by addressing significant inefficiencies in the sector of health care can help in reducing spending and quality care improvement. Such concerns helped in motivating ACA payment reforms which reinforced value-based payments, whereby care providers compensation depends on patients outcomes and not the number of services or visits by patients. However, even with these payment reforms, inefficiency could also result from Americans paying expensively for unvalued insurance covers or paying less and end up receiving inadequate covers which leave them with even larger health expenditure risks. By providing various insurance choices to Americans through employers, Medicare Advantage, and state exchanges, this aligns consumers with plan which suits their needs as well as different preferences; it helps lower consumption costs as well as public sector costs without interfering with the quality of health care.
Confrontation of these enduring challenges is essential in helping Americans to achieve prosperity which is long term. A significant tenet of the economic strategy of The Hamilton Projects says that achieving long-term prosperity is by using policies which foster the growth of the economy and enhances economic security (The Henry J. Kaiser Family Foundation, 2014). Access to health care improvement, wastage reduction in high-quality care delivery and use of technological innovations in productive medical treatments helps to achieve set goals.
In U.S.A spending on health care varies from one state to another however in the last five decades, it has steadily grown. Today Americans spend almost 1 dollar for every 5 dollars on health care. However, growth pace of spending in health care has over time been falling, since the 1980s because of the changes in the plans of insurance, payment methods by providers and the programs of the public sector. Reduction in health care spending can be through an increase in health benefits produced. However, increase in health care inputs productivity will not necessarily equalize spending on health care in the entire USA with the varying health and preferences of patients. Since the 1980s, USA health care spending has almost doubled as the GDP share but not as a result of consumers expenses from their pockets. It has grown majorly through Medicare, health insurance program from the federal government for persons over 65 years and younger people with disabilities among others (Chandra et al., 2013).
Changes in health care including health insurance have impacted on all stakeholders of healthcare as well as the reforms in healthcare in the USA. Even though most of the earlier changes in the market of healthcare have been published widely, there is need to identify all the trends that are nationally emerging in preparation for a better health care market success. Trends like specialty drug use, new methods of payments by providers, quality measures growth, revenue pressures and innovations of information technologies have the ability to continually transform market as well as impact significantly on stakeholders relationship. Hence all stakeholders of healthcare should remain aware and prepared for such impacts. Individual stakeholders have either to innovate or look for ways of adapting to these trends and understand the impact of these trends on decision making of health care.
References
The Henry J. Kaiser Family Foundation(2014). 2014 Employer Health Benefits Survey. Henry J. Kaiser Family Foundation, Menlo Park, CA.
Chandra, Amitabh, Jonathan Homles, & Jonathan Skinner(2013) Fall. Is This Time Different? The Slowdown in Health Care Spending. Brookings Papers on Economic Activity, Brookings Institution, Washington, DC.
Request Removal
If you are the original author of this essay and no longer wish to have it published on the customtermpaperwriting.org website, please click below to request its removal: