B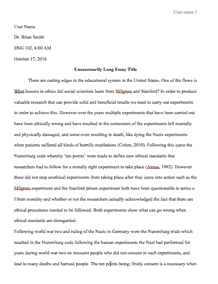 University/College: 
Sewanee University of the South
This essay has been submitted by a student. This is not an example of the work written by our professional essay writers.
There was a contention between ridesharing companies drivers in Austin Texas and the Austin City Council about a new measure introduced by the City Council that aimed to regulate ridesharing companies operations within Austin city. To resolve the contention, there was an agreement between the contesting parties that the matter should be resolved through public voting. However, the Uber drivers had an issue with the fact that Austin voters had not been informed on what they were voting for. According to Uber drivers, the city council negatively portrayed the proposal by the city council as something that takes away and does not give, which in fact was the truth. The proposal did assert that drivers of ridesharing companies should undergo background fingerprint checks, something that caused an uproar among Uber drivers. Uber drivers collected more than 25,000 signatures with an intention of ensuring that the city council of Austin either adopted lesser restrictions or puts the proposed ordinance to a public vote. It was then agreed that sending the proposed ordinance to a public vote would be the best way of dealing with the issue. Voters were tasked with making a final decision on whether the ordinance by Austin City Council should be replaced and repealed by an ordinance that would prohibit the issue of required fingerprinting, repeal a requirement that demands vehicles with distinctive emblems to be identified, rescind prohibits of Uber and Lyft drivers from loading and unloading of passengers in lanes meant for travel, together with other regulations imposed on transportation network companies. Opposers of the proposed ordinance did assert that the language used in the ordinance was vague and misleading to voters. The proposed ordinance did suggest that drivers should pass a criminal background check and that all drivers should provide their contact information, details about their previous driving experience and proof of insurance (Mekelburg 1). Residents of Austin soundly rejected the move to rescind the proposed ordinance (Collier 1).
Texass state government recent effort to make policy on ridesharing companies is in keeping with the spirit of the Texas Constitution. Given that the United States national government has not backed efforts to regulate ridesharing companies and Texas as a state is doing the work independently, it can be confidently said that Texas is doping what it is doing in line with its constitution and not in line with the spirit of Federalism.
Texas state government is solving an actual statewide problem with its policy position. There is a need for safety of citizens of Texas to be enhanced by ensuring background checks of ridesharing companies drivers are done and other safety measures put in place.
I have learned that state governments have powers to pursue their interests that may be different from interests of other states or interests of the national government.
Works Cited
Collier, Kiah. After Austin Vote, GOP State Senator Announces Ride-Hailing Legislation. The Texas Tribune. 2016, online. Retrieved on July 17, 2017, from https://www.texastribune.org/2016/05/08/top-senator-announces-ridesharing-legislation/
Mekelburg, Madlin. Texas Supreme Court Asked to Weigh in on Austin's Battle with Uber. The Texas Tribune. 2016, online. Retrieved on July 17, 2017, from https://www.texastribune.org/2016/03/10/states-highest-court-asked-weigh-uber-battle-austi/
Request Removal
If you are the original author of this essay and no longer wish to have it published on the customtermpaperwriting.org website, please click below to request its removal: