B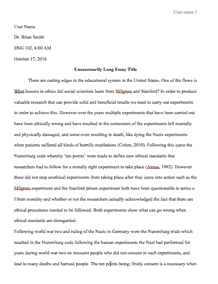 University/College: 
Harvey Mudd College
Type of paper: 
Research paper
This essay has been submitted by a student. This is not an example of the work written by our professional essay writers.
The venture capital landscape in Austin has been a subject of much debate among investors, market analysts, entrepreneurs, and observers. One side of the group has maintained that there is a gap in available capital especially for growth especially in growth and later-level businesses characterised by lower valuations and small exits. The other side of the debate has reiterated a different perspective by saying that there is plenty of capital but tradition dictates favouring of B2B companies that demonstrate market traction for longer periods as compared to B2C companies, sharing of economy unicorns, and on-demand service (Altounian & Straus, 2017).
Start-ups are designed by passion and they are made to materialise and grow with an injection of cash. However, for many businesses, new capital comes in many forms such as profit but for start-ups, funding is quite difficult to acquire. Based in Austin are more than ten venture capital firms are actively investing including six that are first funds. According to their most recent funds, these firms collectively have about $850 million in capital (Altounian & Straus, 2017). There are other venture capital firms not based in Austin that have Austin-based investing partners. Some funds operate as pledge funds in which the investors associated with the firm are afforded the opportunity to decide to invest in the investments on a deal by deal basis. Family Offices are also another group that actively invest in local businesses. Venture debt and private equity firms are also active in Austin and aim to raise funds for growth strategies and acquisitions and assist companies with working capital to generate profitable growth and look for venture debt (Altounian & Straus, 2017).
Many of the firms under the categories mentioned above have update websites and fund managers that participate in the entrepreneurial sector. However, these firms are yet to make any new investments for some time or are unable to make any new investments because they have not raised a new fund and their current fund is deployed. Some of them may issue funds for new investments but may only apply to follow-on investments in firms that they are already listed as investors (Asevedo, 2017). Hence, it is crucial that individuals looking to start their projects to establish whether the venture capital firms that they are in contact with provide funds for new investments.
Potential for Growth
Austin Ventures has been a hallmark and pioneer in providing venture capital in Austin for several years. The firm has been lauded for its contribution towards new investments and has raised funds in great quantity ever since its launch. However, after failing to raise its eleventh fund in 2015, a vacuum was created in the market and angel firms came into play by filling this vacuum. Austin has been identified as a top high-tech hub in the media and in research and academia circles. For example, the Kauffman Foundations Index of Startup Activities ranked Austin as a top metro for startup ventures in the years 2015 and 2016.
Evidently, Austin is regarded as a great place to start a new company. However, the debate still rages on regarding access to capital that startups need to be sustained and grow. The threats and opportunities for entrepreneurs in Austin stems from the size of local capital supply for startups. The local funding networks affect the amount of funding that goes into the region and thus there is potential for more growth in Austin as far as the entrepreneurial ecosystem is concerned (Altounian & Straus, 2017). More local-based capital sources in relation to funds and firms, and more high risk and high reward investing practices are needed especially with a view to create new categories for business.
References
Altounian, D., & Straus, S. (2017). Looking for Funds in All the Right Places: The Definitive Guide to Austin Capital. Austin.
Asevedo, M. A. (2017, July 13). 40 Austin startups raised $385.9 million in Q2. Retrieved November 10, 2017, from Venturebeat: https://venturebeat.com/2017/07/13/40-austin-startups-raised-385-9-million-in-q2/
Request Removal
If you are the original author of this essay and no longer wish to have it published on the customtermpaperwriting.org website, please click below to request its removal: